Professional Program Certificate in Six Sigma and Lean: Quantitative Tools for Productivity and Quality (Technische Universität München)
Home ›
Professional Program Certificate in Six Sigma and Lean: Quantitative Tools for Productivity and Quality (Technische Universität München)
Read more about this program on the school's website
Program Description
Master Six Sigma and Lean fundamentals to improve productivity and quality in your organization and earn a TUM Lean and Six Sigma Yellow Belt certification.
Learn how to drive quality and productivity programs by mastering the powerful analytical and management tools of the Six Sigma methodology and the revolutionary concepts of Lean Management.
Six Sigma and Lean enable organizations to measure and analyze production processes, to eliminate waste and to evolve their management structures in order to motivate employees and improve quality and productivity.
The series of courses is provided in collaboration with the TUM School of Management Executive Education Center and the Chair of Production and Supply Chain Management.
In this Professional Certificate program, you will learn the fundamentals of the Six Sigma methodology and Lean Manufacturing. You will learn the DMAIC (Define, Measure, Analyse, Improve, Control) process improvement cycle and examine how the principles of Lean production improve quality and productivity and enable organizational transformation.
You will be challenged to learn both the quantitative and qualitative methods associated with Six Sigma and Lean, including:
Problem definition.
Baseline performance measurement and process capability.
Measurement system analysis.
Root cause analysis.
Regression and correlation.
Design of experiments.
Control charts implementation.
Both descriptive and inferential statistics will be applied and all concepts are exercised using online problems and interactive exercises and case studies.
Upon successful completion of this program, learners will earn the Technical University of Munich Six Sigma and Lean Yellow Belt Certification (valued at $394 USD), confirming mastery of Lean Six Sigma fundamentals to a Yellow Belt level, based on the American Society of Quality's (ASQ) Body of Knowledge for the Certified Six Sigma Yellow Belt.
A TUM Six Sigma and Lean Yellow Belt Certification will help you advance your career, increase your salary earnings and improve your organization through your mastery of quality skills.
Job Outlook
The average salary for professionals with the Six Sigma Yellow Belt certification is $68,294. (source: Burning Glass)
Those with any level of Six Sigma training earned more than those without any (+$17,357 in the U.S, +$12,475 in Canada). (Source: ASQ.org)
Career prospects include Quality Assurance & Control Manager/Engineer, Customer Quality & Reliability Manager, Quality Systems Coordinator, Performance Acceleration Manager, Productivity Engineer, Change Manager, Supplier Development, Value Chain Manager.
What You'll Learn
How to apply the Six Sigma methodology in your work or research, using the DMAIC process improvement cycle for identifying problems and quantitatively assess the impact of process changes.
How to contribute actively to Six Sigma improvement projects by applying the necessary statistical analyses, interpreting the results, and driving change.
How to perform process capability analysis to evaluate process performance in terms of resource utilization and set up times in order to optimize throughput and minimize inventory.
To initiate Lean manufacturing transformation and analyze the new process flows to quantitatively assess productivity improvements.
To be able to coach and motivate your colleagues to improve quality and productivity with Six Sigma and Lean.
Learn more about Professional Certificate Programs
Created by leading companies and top universities, Professional Certificate programs are a series of in-demand courses designed to develop the critical skills needed for today's top jobs.
Courses in the Professional Certificate Program
Six Sigma: Define and Measure
Six Sigma: Analyze, Improve, Control
Lean Production
Further Information
Average Length: 6-8 weeks per course
Effort: 3-4 hours per week, per course
Number Of Courses: 3 Courses in Program
Subject: Business & Management, Engineering, Data Analysis & Statistics
Institution: Technische Universität München
Languages: English
Video Transcripts: English
Price (USD): Originally $264 USD, now $237.60 USD for the entire program. You save $26.40 USD.
Last updated Sep 2019
About the School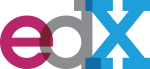 Founded by Harvard University and MIT in 2012, edX is an online learning destination and MOOC provider, offering high-quality courses from the world's best universities and institutions to learners ev ... Read More
Founded by Harvard University and MIT in 2012, edX is an online learning destination and MOOC provider, offering high-quality courses from the world's best universities and institutions to learners everywhere. With more than 90 global partners, we are proud to count the world's leading universities, nonprofits, and institutions as our members. EdX university members top the QS World University Rankings® with our founders receiving the top honors, and edX partner institutions ranking highly on the full list.
Read less