Professional Program Certificate in Mergers & Acquisitions (M&A) (New York Institute of Finance)
Home ›
Professional Program Certificate in Mergers & Acquisitions (M&A) (New York Institute of Finance)
Read more about this program on the school's website
Program Description
Gain the finance skills needed to rise in the M&A field from Wall Street professionals.
Taught by instructors with decades of experience on Wall Street, this Professional Certificate program equips analysts and associates with the skills they need to rise in the M&A field. Directors and managers who have transitioned, or hope to transition, to M&A from other areas, such as equities or fixed income, can also use this program to eliminate skill gaps.
Find out if you are destined for a career in M&A with our introduction pricing. Take the first step to a Professional Certificate from the New York Institute of Finance for only $50. You will learn about key concepts and theories in M&A. If you decide to advance through the following modules the price will gradually increase by small increments leading you to the final mastery exam and a full Certificate. The total cost for the Professional Certificate is $1,550. Our introduction pricing allows students a low-risk, low-cost way to consider if M&A is the right career path before deciding to progress.
This Professional Certificate program offers an intensive introduction to the complex world of M&A and will provide an invaluable foundation in strategy, regulation, finding a deal, corporate valuation, and more. We'll dive deep into advanced M&A topics, including financial accounting, financing the deal, and the all-important understanding of the seller's viewpoint. You will learn exactly how and why different M&A deals come together, and how to determine the ideal capital structure for every deal in which they participate. You will also learn how to use the Free Cash Flow metric to evaluate acquisition opportunities towards the end and how to apply accounting and federal income tax principles to project earnings and cash flows, specifically of the post-combination entity. To drive concepts home, you will work on real-world examples and journal entries for common to complex M&A accounting treatments.
If your goal is a career on a broker-dealer's M&A desk, this Professional Certificate program is for you!
NOTE: Completing all 5 courses and then taking the Professional Certificate Examination is MANDATORY to achieve both the NYIF Certificate of Mastery and the edX Professional Certificate in Merger and Acquisition. A verified learner must pass all courses in the program to earn a Professional Certificate for Mergers and Acquisitions.
Job Outlook
The median annual Mergers & Acquisitions Analyst II salary is $94,439, as of January 30, 2017, with a range usually between $84,922-$105,203. (Source: Salary.com)
Career Prospects with similar training: Level II Mergers and Acquisitions Analyst, Intermediate Level Mergers & Acquisitions Analyst, Mergers & Acquisitions Analyst II.
What You'll Learn
How to identify a successful merger or acquisition opportunity.
How to structure a variety of M&A deals resulting from different circumstances.
Regulations concerning mergers & acquisitions.
How to model and utilize free cash flow for capital budgeting and evaluation and integration of acquisitions.
Accounting for mergers & acquisitions.
Learn more about Professional Certificate Programs
Created by leading companies and top universities, Professional Certificate programs are a series of in-demand courses designed to develop the critical skills needed for today's top jobs.
Courses in the Professional Certificate Program
M&A: Concepts and Theories
M&A Concepts and Theories: Advanced Topics
M&A: Structuring the Deal
M&A: Free Cash Flow (FCF) Modeling
Accounting Principles for M&A
M&A Professional Certificate Examination
Further Information
Average Length: 1-4 weeks per course
Effort: 1-2 hours per week, per course
Number Of Courses: 6 Courses in Program
Subject: Business & Management, Economics & Finance
Institution: NYIF
Languages: English
Video Transcripts: English
Price (USD): $50-500 per course
Last updated Sep 2019
About the School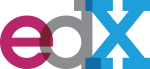 Founded by Harvard University and MIT in 2012, edX is an online learning destination and MOOC provider, offering high-quality courses from the world's best universities and institutions to learners ev ... Read More
Founded by Harvard University and MIT in 2012, edX is an online learning destination and MOOC provider, offering high-quality courses from the world's best universities and institutions to learners everywhere. With more than 90 global partners, we are proud to count the world's leading universities, nonprofits, and institutions as our members. EdX university members top the QS World University Rankings® with our founders receiving the top honors, and edX partner institutions ranking highly on the full list.
Read less