Professional Program Certificate in Leadership Essentials for Engineers (Delft University of Technology)
Home ›
Professional Program Certificate in Leadership Essentials for Engineers (Delft University of Technology)
Read more about this program on the school's website
Program Description
Gain essential skills to become a successful leader in a technology-dominated world
The majority of the challenges that organizations face are technology-related. Given the growing importance of technology, the demand for leaders with an engineering background will probably rise. Already a quarter of the CEOs of the world's 100 largest corporations have engineering degrees.
Engineers have the potential to be good leaders. They are analytical and tech-savvy. They are comfortable with the figures. They often have a can-do attitude. However, these characteristics alone are not enough to make engineers effective leaders.
In this program, you will learn that a good leader needs at least three mindsets, supporting the development of essential leadership skills:
The analytical mindset. This mindset is about the ability to analyze complex problems and opportunities as a basis for making strategic decisions. It is about developing a strategy in a systematic way and preparing for action. This mindset taps into the strengths of engineers.
The influencing mindset. Designing solutions and strategies, however, is about more than analysis. In our interconnected and complex world, leaders are faced with stakeholders, both internal and external, who might have completely different views. Problems and challenges are often ambiguous. This mindset looks at all these issues and finds common ground and ways of producing willing consensus in teams and stakeholders.
The sensemaking mindset. The first two mindsets require a high tolerance for complexity. Leadership is also about inspiring and convincing people and teams inside and outside the organization. This mindset is about translating complexity into powerful and concise messages so people can understand and make sense of the complexity of their world.
These three mindsets are indispensable for good leaders. They sometimes conflict and they often require completely different skills. In this program, you will be familiarized with each of these mindsets and discover how they can support you as a leader.
Job Outlook
More than 80 percent of responding employers said they look for evidence of leadership skills on a candidate's resume. (NACE's Job Outlook 2016 Survey)
Engineering team leaders earn on average $ 96,701 per year. (PayScale)
The median annual Engineering Manager salary is $ 131,122, as of April 29, 2018. (SalaryCom)
What You'll Learn
How to apply a set of practical analytical techniques to support business planning and strategic decision making.
How to encourage multiple stakeholders with different interests to cooperate.
How to recognize team dynamics and handle both individual and team issues.
How to gain support from senior management and your teams.
Learn more about Professional Certificate Programs
Created by leading companies and top universities, Professional Certificate programs are a series of in-demand courses designed to develop the critical skills needed for today's top jobs.
Courses in this Program
Effective Decision Making: Dealing with Business Complexity
Influencing Stakeholders: Dealing with Power and Dynamics in Teams and Networks
Communicating Effectively: How to Inspire and Convince
Further Information
Average Length: 5 weeks per course
Effort: 4-5 hours per week, per course
Number Of Courses: 3 Courses in Program
Subject: Business & Management, Engineering, Communication
Institution: Delft University of Technology (TU Delft)
Languages: English
Video Transcripts: English
Price (USD): Originally $375 USD, now $337.50 USD for the entire program. You save $37.50 USD.
Last updated Sep 2019
About the School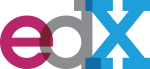 Founded by Harvard University and MIT in 2012, edX is an online learning destination and MOOC provider, offering high-quality courses from the world's best universities and institutions to learners ev ... Read More
Founded by Harvard University and MIT in 2012, edX is an online learning destination and MOOC provider, offering high-quality courses from the world's best universities and institutions to learners everywhere. With more than 90 global partners, we are proud to count the world's leading universities, nonprofits, and institutions as our members. EdX university members top the QS World University Rankings® with our founders receiving the top honors, and edX partner institutions ranking highly on the full list.
Read less