Professional Program Certificate in Introduction to Computing in Python (The Georgia Institute of Technology)
Home ›
Professional Program Certificate in Introduction to Computing in Python (The Georgia Institute of Technology)
Read more about this program on the school's website
Program Description
Learn the fundamentals of computer science in one of the field's most popular programming languages, Python 3.
"Introduction to Computing in Python" is a series of courses built from Georgia Tech's online for-credit version of CS1301: Introduction to Computing. The series is designed to take you from no computer science background whatsoever to proficiency in the basics of computing and programming, specifically in the popular programming language Python. Rated as one of the most in-demand and beginner-friendly programming languages, a background in Python will give you a solid foundation for further studies in computer science.
The course material has been used at Georgia Tech for its for-credit CS1301 class for over a year. Over 400 students on campus have completed this version of the course, and our analysis shows that they exit the course with the same learning outcomes as students taking the traditional on-campus version. This Professional Certificate uses the same instructional material and assessments as this on-campus class, giving you a Georgia Tech-caliber introduction into the field of computing.
This Professional Certificate follows a unique design, separately covering the general, fundamental principles of computer science—which are applicable to any programming language—and then rapidly transitioning into implementing those principles in Python. Short videos (2-3 minutes each) are rapidly interleaved with live programming problems and multiple-choice questions to give you constant feedback on your progress and understanding.
Job Outlook
The Python programming language is currently the most popular language for Data Scientists worldwide. (Source: IEEE)
Job opportunities include Software Engineer, Python Developer, Research Analyst, Data Analyst, Data Scientist, Software Developer.
The average Python developer salary in the US is $116,379 (Source: Gooroo).
What You'll Learn
The fundamental design cycle of computer science and computer programming: writing code, executing it, interpreting the results, and revising the code based on the outcomes.
Usage of the fundamental atoms of programming: variables, mathematical operators, logical operators, and boolean arithmetic.
Control structures for developing dynamic programs: conditionals, loops, functions, and error handling.
The core data structures for creating useful programs: strings, lists, dictionaries, and file manipulation.
Previews of the next big topics in computer science: object-oriented programming and computer algorithms.
Learn more about Professional Certificate Programs
Created by leading companies and top universities, Professional Certificate programs are a series of in-demand courses designed to develop the critical skills needed for today's top jobs.
Courses in this Program
Computing in Python I: Fundamentals and Procedural Programming
Computing in Python II: Control Structures
Computing in Python III: Data Structures
Computing in Python IV: Objects & Algorithms
Further Information
Average Length: 5 weeks per course
Effort: 9-10 hours per week, per course
Number Of Courses: 4 Courses in Program
Subject: Computer Science, Programming Language
Institution: The Georgia Institute of Technology
Languages: English
Video Transcripts: English
Price (USD): Originally $396 USD, now $356.40 USD for the entire program. You save $39.60 USD.
Last updated Sep 2019
About the School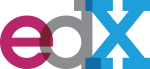 Founded by Harvard University and MIT in 2012, edX is an online learning destination and MOOC provider, offering high-quality courses from the world's best universities and institutions to learners ev ... Read More
Founded by Harvard University and MIT in 2012, edX is an online learning destination and MOOC provider, offering high-quality courses from the world's best universities and institutions to learners everywhere. With more than 90 global partners, we are proud to count the world's leading universities, nonprofits, and institutions as our members. EdX university members top the QS World University Rankings® with our founders receiving the top honors, and edX partner institutions ranking highly on the full list.
Read less