Professional Program Certificate in Electric Cars (TU Delft)
Home ›
Professional Program Certificate in Electric Cars (TU Delft)
Read more about this program on the institution's website
Program Description
Obtain a comprehensive understanding of electric mobility to lead projects and initiatives to success.
Electric vehicles are the future of transportation. Electric mobility has become an essential part of the energy transition strategy and will result in significant changes for vehicle manufacturers, governments, companies, and individuals.
In this program, you will be given a comprehensive view of electric mobility. You will gain knowledge of the most important aspects of this new market, including the state-of-the-art technology of electric vehicles and charging infrastructure; profitable business models that can work for enterprises in this market; and effective policies for governmental bodies, which will accelerate the uptake of electric mobility. This series of four courses will deliver the expertise you can apply to all aspects of electric mobility as its importance grows. It will help policymakers, engineers and fleet managers to make sound strategic decisions about e-mobility products and their implications.
This program was co-developed by Dutch Innovation Centre for Electric Road Transport (Dutch-INCERT) and TU Delft and is taught by experts from both the industry and academia, who share their knowledge and insights.
Job Outlook
New registrations of electric cars hit a new record in 2016, with over 750 thousand sales worldwide. (International Energy Agency)
As the number of electric cars continues to increase, private and publicly accessible charging infrastructure also continues to grow. (International Energy Agency)
Jobs in electric vehicle show great potential for new employment opportunities, and employment is expected to grow in all of the major sectors of industry. (Source: Bureau of Labor Statistics, US Department of Labor)
Job opportunities include R&D manager; business development manager or international account manager in EV (related) industries. Also, consultant or advisor in business and government who can lead and support projects related to future mobility.
What You'll Learn
The role of electric vehicles in the energy transition strategy.
Fundamental understanding of the technology behind electric cars and charging technology and infrastructure.
Fundamental understanding of future potential and profitable business models for electric cars.
TCO models, lean mass productions, value chain thinking and business integration.
Fundamental understanding of policy objectives and instruments to support electric mobility and the role of government in transition management and effective public policy interventions.
Learn more about Professional Certificate Programs
Created by leading companies and top universities, Professional Certificate programs are a series of in-demand courses designed to develop the critical skills needed for today's top jobs.
Courses in this Program
Electric Cars: Introduction
Electric Cars: Technology
Electric Cars: Business
Electric Cars: Policy
Further Information
Average Length: 4 weeks per course
Effort: 4- hours per week, per course
Number Of Courses: 4 Courses in Program
Subject: Engineering, Business & Management, Electronics
Institution: Delft University of Technology
Languages: English
Video Transcripts: English
Price (USD): Originally $200 USD, now $180 USD for the entire program. You save $20 USD.
Last updated Sep 2019
About the School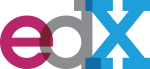 Founded by Harvard University and MIT in 2012, edX is an online learning destination and MOOC provider, offering high-quality courses from the world's best universities and institutions to learners ev ... Read More
Founded by Harvard University and MIT in 2012, edX is an online learning destination and MOOC provider, offering high-quality courses from the world's best universities and institutions to learners everywhere. With more than 90 global partners, we are proud to count the world's leading universities, nonprofits, and institutions as our members. EdX university members top the QS World University Rankings® with our founders receiving the top honors, and edX partner institutions ranking highly on the full list.
Read less