Professional Program Certificate in Digital Transformation (KTH Royal Institute of Technology)
Home ›
Professional Program Certificate in Digital Transformation (KTH Royal Institute of Technology)
Read more about this program on the school's website
Program Description
Secure your role in the change process of digitalization. Develop the skills you need to be a digital transformation agent for your business or company.
Creating a digital business landscape is important for every company, regardless of size, and needed in order to stay competitive in the business world today.
This program helps professional learners understand what digital transformation is and how it may affect their organization and how to plan for rising opportunities. The program prepares professionals and managers for digital transformation challenges and helps them develop the skills to be a digital transformation agent.
The focus of the program will be on developing your own roadmap to digital transformation. The program consists of four courses, all self-paced, which can be followed individually, in numeric order, or in parallel with each other. The focus of the first (I) course is to analyze what digital transformation means and how it may transform industries and markets. In the second course (II) you will explore how to make strategic choices in a fast-changing environment to develop a desired position on the market. In course three, (III) leadership and change management challenges related to the digital transformation are addressed. And, in the last course (IV), digital business development and marketing is explored to accelerate the development needed to transform your business/ company.
Founded in 1827 KTH Royal Institute of Technology, is Sweden's largest technical research and learning institution and has become a key center of intellectual talent and innovation. Recently, the capital of Sweden, Stockholm, was ranked as one of the hottest start-up and innovation scenes for digital and mobile services in the world. Included in this ongoing digital transformation, we find companies like Spotify, iZettle, and Mojang. The KTH instructors in this program, Martin Vendel, and Henrik Blomgren have more than 25 years of industrial experience working with strategy and marketing in collaboration with the industry.
Job Outlook
87% of companies believe that digital transformation is a competitive opportunity. (Source: CapGemini)
Business Transformation leaders redesigning business processes to optimize digital opportunities.
Senior Business Analysts in Digital Transformation involved with business process mapping and quality assurance, working with key business and technology stakeholders.
Digital business Transformation consultants who could identify new market opportunities for the company.
Each specific course may also prepare learners for specific jobs such as Market Analyst, Foresight Specialist, Strategist, Business Developer, Marketer, and Digital Transformation Change Agent.
By 2020, at least 55% of organizations will be digitally determined, transforming markets and reimagining the future through new business models and digitally-enabled products and services. (Source: IDC)
What You'll Learn
Find and assess future business creation opportunities.
Estimate and assess challenges and barriers for a digital transformation of your company/business, both on industry and company levels.
Make use of theories, models, and tools needed when predicting the future of your business.
Learn more about Professional Certificate Programs
Created by leading companies and top universities, Professional Certificate programs are a series of in-demand courses designed to develop the critical skills needed for today's top jobs.
Courses in this Program
Digital Transformation: Market and Industry Analysis
Digital Transformation: Strategy
Digital Transformation: Leadership
Digital Transformation: Business Development and Marketing
Further Information
Average Length: 10 weeks per course
Effort: 4-6 hours per week, per course
Number Of Courses: 4 Courses in Program
Subject: Business & Management, Engineering, Computer Science
Institution: KTH Royal Institute of Technology
Languages: English
Video Transcripts: English
Price (USD): Originally $516 USD, now $464.40 USD for the entire program. You save $51.60 USD.
Last updated Sep 2019
About the School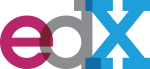 Founded by Harvard University and MIT in 2012, edX is an online learning destination and MOOC provider, offering high-quality courses from the world's best universities and institutions to learners ev ... Read More
Founded by Harvard University and MIT in 2012, edX is an online learning destination and MOOC provider, offering high-quality courses from the world's best universities and institutions to learners everywhere. With more than 90 global partners, we are proud to count the world's leading universities, nonprofits, and institutions as our members. EdX university members top the QS World University Rankings® with our founders receiving the top honors, and edX partner institutions ranking highly on the full list.
Read less