Professional Program Certificate in Clean Power (Imperial College London)
Home ›
Professional Program Certificate in Clean Power (Imperial College London)
Read more about this program on the institution's website
Program Description
Learn why the transition to a cleaner power sector is so important. Gain an understanding of the changes needed to clean up our energy supplies. Equip yourself to be part of this vital, global change.
The power sector is at a critical juncture. We urgently need to reduce the fossil fuel intensity of our power generation mix and, in many countries, power sector reform can bring other benefits, such as improvements in health and economic growth. In this program, experts from Imperial College London will explain why and how to clean up the power sector in your country, illustrated with current, real-life case studies and practical advice. Key global figures from the public and private sector add their own personal and professional perspectives to this course.
The Clean Power Program includes best-practice power sector reform policies from the perspectives of legislators, policymakers, the energy sector, investors and civil society. The first course will explain the way that clean power fits into a wider set of political priorities, such as health, technology, energy security, economic growth, and the environment, in any country or region. In the second course, the policy landscape for the power sector is described in detail, demonstrating how policies can help stimulate the growth of clean power. The third course outlines the challenges and solutions to integrating different types of power sources into one stable, reliable system.
This program will equip you with the knowledge and tools to create a pro-renewables and investor-ready policy environment in your own region. In a world committed to meeting the climate change goals in the Paris Agreement, you will be well informed to apply solutions in your own context. Established ten years ago as an Institute of Imperial College London, the Grantham Institute is a world-leading authority on climate change and environmental issues. The Grantham Institute will bring industry and public sector experts from around the world to share their practical and recent experience.
Job Outlook
Bloomberg New Energy Finance estimated global investment in clean energy at $333.5 billion in 2017, the highest annual figure ever in a growing market place.
197 countries have signed up to the Paris Agreement on climate change, committing to reduce greenhouse gases dramatically as early as 2020, and the power sector is the easiest and cheapest place to start.
There are ample opportunities for knowledgeable entrepreneurs to start new businesses and for well-informed policymakers to innovate to deliver change.
What You'll Learn
How to balance different political priorities to deliver clean power policies.
What benefits clean power implementation can bring to different countries around the world and, specifically, what they bring in your context.
What makes a successful, renewables-friendly policy environment.
How to attract finance for your clean power projects.
How to deliver secure and affordable clean power.
How to integrate a high volume of variable renewables into a grid successfully.
Learn more about Professional Certificate Programs
Created by leading companies and top universities, Professional Certificate programs are a series of in-demand courses designed to develop the critical skills needed for today's top jobs.
Courses in this Program
Why Move Towards Cleaner Power
Creating a Pro-Renewables Environment
Incorporating Renewable Energy in Electricity Grids
Further Information
Average Length: 5-6 weeks per course
Effort: 2-5 hours per week, per course
Number Of Courses: 3 Courses in Program
Subject: Energy & Earth Sciences, Business & Management, Environmental Studies, Social Sciences
Institution: Imperial College London
Languages: English
Video Transcripts: English
Price (USD): $49 USD per course
Last updated Sep 2019
About the School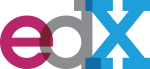 Founded by Harvard University and MIT in 2012, edX is an online learning destination and MOOC provider, offering high-quality courses from the world's best universities and institutions to learners ev ... Read More
Founded by Harvard University and MIT in 2012, edX is an online learning destination and MOOC provider, offering high-quality courses from the world's best universities and institutions to learners everywhere. With more than 90 global partners, we are proud to count the world's leading universities, nonprofits, and institutions as our members. EdX university members top the QS World University Rankings® with our founders receiving the top honors, and edX partner institutions ranking highly on the full list.
Read less