Professional Program Certificate in C Programming with Linux (Dartmouth College, IMT)
Home ›
Professional Program Certificate in C Programming with Linux (Dartmouth College, IMT)
Read more about this program on the school's website
Program Description
Learn C Programming and Linux. Get instant feedback on your code, and unlock doors to careers in computer engineering.
In this C Programming with Linux Professional Certificate program of seven short courses, you will learn how to write, read and debug computer programs in the C programming language while also becoming familiar with the Linux operating system.
Beginners, even those without any programming experience, will be able to immediately start coding in C through our new coding tools within the web browser. No need to install anything!
Why learn C and not another programming language? Did you know that smartphones, your car's navigation system, robots, drones, trains, and almost all electronic devices have some C-code running under the hood? C is used in any circumstance where speed and flexibility are important, such as in embedded systems or high-performance computing.
C is a foundational programming language taught at engineering schools around the world and represents one of the building blocks of modern computer information technology. Invented in the 1970s. It is still one of the most stable and popular programming languages in the world.
Along with the C programming language comes Linux, an essential operating system used by most computer scientists and developers. Linux powers almost all supercomputers and most of the servers worldwide as well as all Android devices and most internet of things devices. This Professional Certificate Program will introduce the Linux command line and Linux tools for C programmers; both of which are must-have skills in today's tech industries.
You will practice through guided exercises and short coding demonstrations, as well as more elaborate assignments.
Our dedicated international course team is excited to introduce you to the world of coding and guide you along your path to becoming a skilled C programmer and help you pursue a career in computer engineering.
This course has received financial support from the Patrick and Lina Drahi Foundation.
Job Outlook
Programmers, developers, engineers, managers, and related industries within scientific computing and data science.
Embedded systems such as transportation, utility networks, and aerospace.
Robotics industry and manufacturing.
IoT (Internet of Things) used in smart homes, automation, and wearables.
IEEE, the world's largest technical professional organization for the advancement of technology, ranks C as one of the top programming languages of 2017 in demand by employers. (Source: IEEE Spectrum)
What You'll Learn
Develop and debug code in the C programming language.
Discover the foundations of computer programming and Linux, manipulate the command line, manage processes, files and memory, and compile C code with Linux.
Interpret, analyze, and implement important computer algorithms.
Observe, manipulate, and optimize computer memory using pointers in the C programming language.
Learn more about Professional Certificate Programs
Created by leading companies and top universities, Professional Certificate programs are a series of in-demand courses designed to develop the critical skills needed for today's top jobs.
Courses in this Program
C Programming: Getting Started
C Programming: Language Foundations
C Programming: Modular Programming and Memory Management
C Programming: Pointers and Memory Management
Linux Basics: The Command Line Interface
C Programming: Advanced Data Types
C Programming: Using Linux Tools and Libraries
Further Information
Average Length: 3 weeks per course
Effort: 3-4 hours per week, per course
Number Of Courses: 7 Courses in Program
Subject: Computer Science
Institution: Dartmouth College (DartmouthX), IMT (IMTx)
Languages: English
Video Transcripts: English
Price (USD): Originally $396 USD, now $308.70 USD for the entire program. You save $34.30 USD.
Last updated Sep 2019
About the School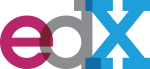 Founded by Harvard University and MIT in 2012, edX is an online learning destination and MOOC provider, offering high-quality courses from the world's best universities and institutions to learners ev ... Read More
Founded by Harvard University and MIT in 2012, edX is an online learning destination and MOOC provider, offering high-quality courses from the world's best universities and institutions to learners everywhere. With more than 90 global partners, we are proud to count the world's leading universities, nonprofits, and institutions as our members. EdX university members top the QS World University Rankings® with our founders receiving the top honors, and edX partner institutions ranking highly on the full list.
Read less