Professional Degree in Digital Marketing
Home ›
Courses ›
Professional Degree in Digital Marketing
Read more about this program on the school's website
Program Description
Build a career as a digital marketer and create results with digital advertising, search engine optimization, privacy, and analytics. This education focuses on strategic and targeted online marketing and social media.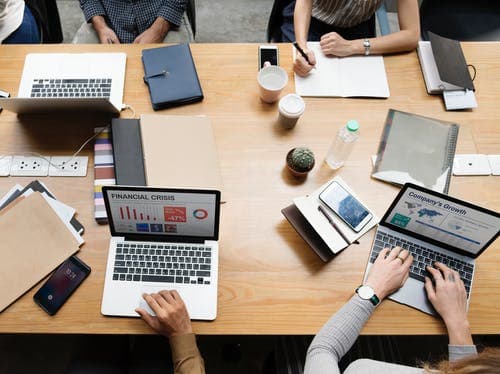 Digital Fields of Expertise Always Under Development
Developments in the internet move at a fast pace. Technology and communication merge ever closer together. This interaction is changing in line with technological development. The program requires you to keep you updated on new trends and market channels. New sites, channels, tools, and services occur continuously and are where companies and organizations can reach users.
Knowledge of digital marketing is needed to create or exploit a competitive advantage in business. Many businesses want to have their own staff who possess this expertise, while others hire specialized consulting agencies. Some do both.
Become a digital marketer
After the study will be updated on digital marketing through modern and cost-effective channels. You will possess knowledge and skills that can instantly add business value through increased visibility on the Internet, ad networks, social media presence, and the company's own website.
You will get a basic introduction to the marketing profession along with a solid platform in performance measurement and analysis. This will enable you to capture new opportunities that arise. The program provides an introduction to customer dialogue and you also learn how to keep yourself up-to-date with what is happening in the marketing world even after the program.
Program information
Next startup:
October 15, 2019
January 7, 2020
March 3, 2020
August 11, 2020
Duration:
1 year, full-time
2 years, part-time
Program language:
Structure
The program has a strong focus on practical skills. The teaching is based on professional input and continuous efforts on exercises. Along with this, you will work with a larger mandatory task related to each topic. The first half is made up of five themes, while the second semester runs in blocks where you concentrate on one topic at a time.
Courses
Topics in Digital Marketing:
The Digital Marketer
Content Marketing
Website Optimization
Project 1
Social Media Marketing
Digital Profiles
Performance Analytics
Project 2
What will you learn?
Principals and tools used for digital communication.
Ways to Improve your communication skills.
New and up-coming trends along with new techniques and ways to use all of the digital channels.
Search engine tools for interpreting and measuring data.
Web technology and quality standards relative to the industry.
Regulations and standards for online marketing.
Different social media and advertisement channels. Along with different distribution methods.
Ways to create good user experiences on a website.
Ways to customize web pages in order to exploit a particular market segment.
Ways to apply knowledge to create a marketing plan for customers, brands, or products.
How to use tools to measure and analyze branding and performance marketing.
How to identify the strengths and weaknesses of a website with regards to visibility in search engines and social media user behavior.
Proper business conduct along with ethical issues that are related to marketing.
Privacy laws.
Job Opportunities
Job titles often used is marketing coordinator, information consultant, web editor, etc. As you get more work experience, you may move on to positions as a project manager or digital marketing consultant in general, or more specialized areas of digital marketing.
In larger companies, you can work as an employee in marketing, information, or web development. In smaller companies with a strong online focus in marketing can work as a marketing manager. You can also take the role of a media consultant, consultant in counseling agency in marketing, or a communication and web developer.
The program may also be suitable for those who want to start their own business. With skills in marketing and tangible experience with cost-effective marketing measures, you will be able to promote yourself and your business.
Further studies
Digital marketing can be combined and built on by Graphic Design. This may be appropriate for those who wish to specialize further in branding and identity. In addition, you can even design and manufacture all of the layout, promotional photos, advertising ads, banners, and presentation videos for the internet and social media. Graphic design gives a thorough introduction to web design that allows students to code, launch, maintain, and update websites.
Last updated Sep 2020
About the School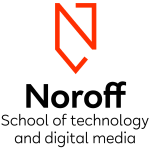 The digital innovators of the future study at Noroff. You will be hands-on from your very first day. The business sector will be following your studies from your very first day. We have put ourselves ... Read More
The digital innovators of the future study at Noroff. You will be hands-on from your very first day. The business sector will be following your studies from your very first day. We have put ourselves in the shoes of your future employer and came up with a wish list. We then produced the study plan.
Read less