Professional Certificate of Competency in Mechanical Engineering
Home ›
Professional Certificate of Competency in Mechanical Engineering
Read more about this program on the school's website
Program Description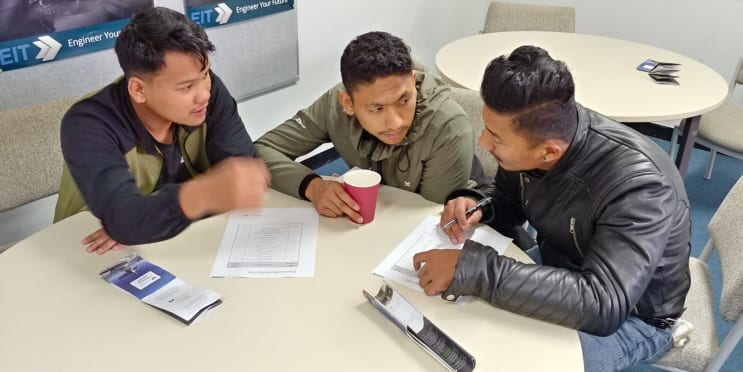 In this interactive 3-month live online course, you will learn to:
Understand basic mechanical engineering concepts such as force, work, power, moments and torques
Identify the various balanced and unbalanced forces and loads in a system
Determine the importance of common engineering material properties in relation to component life and failure
Perform basic design for static strength

Apply the theory and principles governing the operation of common mechanical drive components

Select appropriate gears and bearings
Understand the underlying principles governing the operation of common mechanical prime movers and actuators
Distinguish between the various heat transfer mechanisms and understand the principles governing the design of heat-exchangers
Perform simple design and selection of piping systems and related components
Monitor, control and evaluate vibrations
Select the appropriate manufacturing system and understand the principles of design for manufacturing
Initiate and set up an effective but simple inspection and maintenance programme (including lubrication)
Appreciate the need for standardisation and understand the common applicable mechanical standards and codes
Course Details
This is an intensive course giving you the essentials of mechanical engineering.
Mechanical engineering, in simple terms, deals with any equipment that moves; this is what makes it perhaps the broadest and diverse of engineering disciplines. The mechanical discipline essentially derives its breadth from the need to design and manufacture everything from small (even nano) individual devices, such as measuring instruments, to large systems such as machine tools and power plants. Easy installation and serviceability are critical to the success of a mechanical system as is operational and design flexibility. Understanding parameters governing the selection and design of mechanical systems is essential for identifying suitable systems for a particular application.
In order to place all these issues in context, a good working knowledge of mechanical principles combined with a solid understanding of key concepts such as force, energy and heat is important. Mechanical power transmission is discussed from the point of view of gears, couplings and bearings. Proper selection and sizing of these critical mechanical components are vital to ensure optimum performance and improved efficiency of a mechanical system. Recently, fluid engineering has undergone significant change and therefore a detailed overview of the underlying principles of fluid power and its applications is vital. The theory behind heat transfer, the various heat transfer mechanisms and the design of heat exchangers are also examined.
Any study of mechanical systems would be incomplete without including a review of mechanical vibrations. This will help you in monitoring, controlling and analyzing vibrations and in conducting fault diagnoses in mechanical systems. The field of maintenance has evolved into a separate and highly specialized function. An effective maintenance regime helps identify failure symptoms and enables initiation of corrective measures, for preventing unscheduled and sometimes catastrophic failures. Lastly, a discussion on the numerous standards, codes and regulations governing mechanical systems, helps put the whole course into perspective.
Course Outline
Module 1: Mechanical Engineering Basics
Introduction and basic concepts

Units for engineering quantities

Interpretation of mechanical drawings

Friction - importance in mechanical systems, types, static and dynamic friction coefficients
Module 2: Engineering Materials
Stress-strain relationship

Properties of engineering materials: strength, hardness, ductility and toughness

Thermal processing of metals and how it affects their properties

Ferrous and non-ferrous alloys

A common failure of modes of materials: Fracture, fatigue, creep and corrosion
Module 3: Mechanical Design
Basic principles

Factor of safety

Static equilibrium

Design for static strength

Threaded fasteners

Keys and keyways

Riveted joints

Design for fatigue strength
Module 4: Gears and Bearings
Gears: Terminologies, types, ratios and gear trains

Gear selection and gearboxes

Troubleshooting gear problems

Bearings: Loads, types, selection and troubleshooting

Installation guidelines
Module 5: Mechanical Drives
Belt and chain drives

Mechanical couplings

Hydrostatic drives

Hydrodynamic drives

Torque converters and fluid couplings

Clutches: Types, performance and selection

Brakes: Types, performance and selection
Module 6: Prime Movers
What is a prime mover?

Internal combustion engines

Electric motors

Hydraulic and air motors

Gas turbines

Mechanical variable speed drives

Hydraulic and pneumatic cylinders

Comparative merits/demerits of different prime movers

Primer mover selection criteria, applications
Module 7: Fluid Engineering
Concepts: Viscous flow and Reynolds number

Piping, selection and sizing

Pumps and valves: Types and applications

Fluid engineering symbols and diagrams

Analysis of piping systems

Seals, fittings, flanges gaskets and O-rings

Mechanical seals: Types, selection and maintenance
Module 8: Theory of Heat Transfer
Laws of thermodynamics

Thermal cycles

Heat exchangers: Types, maintenance and troubleshooting

Heat pumps

Air conditioning

Heat: Conduction, convection and radiation
Module 9: Mechanical Vibrations
Single degree of freedom system

Terminologies: Amplitude, phase and frequency

The natural frequency of vibration

Multiple degrees of freedom system

Vibration measurement: sensors, analysers and interpretation

Use of vibration as a condition monitoring tool

Troubleshooting and correcting unwanted Vibrations
Module 10: Manufacturing and Production Systems
Metal production - foundry process

Cast making and metal melting

Die and precision casting

Heat treatment (hardening and softening)

Hot and cold working of metal

Presses

Numerical control

Machining and metal cutting

Broaching, shaping and sawing

Basics of welding and types of welded joints

Brazing

CAD/CAM

Rapid prototyping
Module 11: Maintenance
Objectives, reliability and availability

Breakdown, preventive and predictive maintenance

Standard practices and tools

Lubrication

Factors influencing equipment downtime

Hazardous failures

Condition monitoring methods

Non-destructive testing and inspections

Planning and inspection schedules
Module 12: Mechanical Engineering Codes and Standards
Need for standardization

Mechanical engineering standards

Overview of standards

Benefits of standardization

ISO 9000/1

Six-sigma
Benefits of online learning to Students
Cost-effective: no travel or accommodation necessary
Interactive: live, interactive sessions let you communicate with your instructor and fellow students
Flexible: short interactive sessions over the Internet which you can attend from your home or office.
Practical: perform exercises by remotely accessing our labs and simulation software
Expert instructors: instructors have extensive industry experience; they are not just 'academics'
No geographical limits: learn from any location, all you need is an Internet connection
Constant support: from your instructor(s) and a dedicated Learning Support Officer for the complete duration of the course
International insight: interact and network with participants from around the globe and gain valuable insight into international practice
Benefits of online learning to Employers
Lower training costs: no travel or accommodation necessary
Less downtime: short webinars (60-90 minutes) and flexible training methods means less time away from work
Retain employees: keep staff who may be considering a qualification as a full-time study
Increase efficiency: improve your engineering or technical employees' skills and knowledge
International insight: students will have access to internationally based professional instructors and students
How Does it Work?
EIT online learning courses involve a combination of live, interactive sessions over the Internet with a professional instructor, set readings, and assignments. The courses include simulation software and remote laboratory applications to let you put theory to practice, and provide you with constant support from a dedicated Learning Support Officer.
Practical Exercises and Remote Laboratories
As part of the groundbreaking new way of teaching, our online engineering courses use a series of remote laboratories (labs) and simulation software, to facilitate your learning and to test the knowledge you gain during your course. These involve complete working labs set up at various locations of the world into which you will be able to log to and proceed through the various practical sessions.
These will be supplemented by simulation software, running either remotely or on your computer, to ensure you gain the requisite hands-on experience. No one can learn much solely from lectures, the labs and simulation software are designed to increase the absorption of the materials and to give you a practical orientation of the learning experience. All this will give you a solid, practical exposure to the key principles covered and will ensure that you obtain maximum benefit from your course.
Testimonials
The online webinars were great. Andrew Power, Australia

A good introduction to most aspects of mechanical engineering. Mario Villani, South Africa
Last updated Sep 2020
About the School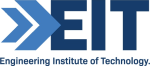 The key objective of the Engineering Institute of Technology (EIT) is to provide an outstanding practical engineering and technology education; from Diplomas through to Masters Degrees. The finest eng ... Read More
The key objective of the Engineering Institute of Technology (EIT) is to provide an outstanding practical engineering and technology education; from Diplomas through to Masters Degrees. The finest engineering lecturers and instructors, with extensive real engineering experience in the industry, are drawn from around the world. The learning is gained through face-to-face classes as well as synchronous, online (eLearning) technologies.
Read less