Professional Certificate of Competency in Instrumentation Automation and Process Control
Home ›
Professional Certificate of Competency in Instrumentation Automation and Process Control
Read more about this program on the school's website
Program Description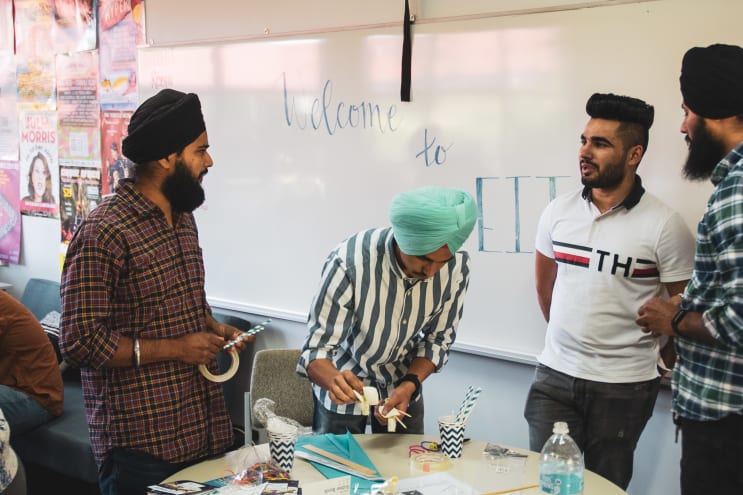 Course at a Glance
Code: CIP
Course Length: 3 Months (part-time)
Course taught in English
In this interactive 3-month live online course, you will learn:
Instrumentation terms, concepts, diagrams and symbols
How to implement an instrument and wiring number system
An overview of the use of PLCs in industrial applications
Pressure sources and the basic terms of pressure measurement
Level measurement and the basics associated with it
Temperature measurement and the variously associated transducers
Flow measurement techniques
Control valve principles and common valve types
New technologies such as smart instrumentation and Fieldbus
How to integrate a complete system (considering instrumentation and total errors) as well as selection criteria, commissioning and testing
An overview of HMI, SCADA and DCS systems
Different tuning rules
Latest ISO requirements for a company
HAZOP studies
About reliability centred maintenance and spare parts analysis
To appreciate factory and site acceptance testing
Considerations for building in-house panels and installations
Overview
This course is for engineers and technicians who need to have practical knowledge of selection, installation and commissioning of industrial instrumentation and control valves. In many respects, a clear understanding and application of these principles is the most important factor in an efficient process control system.

This course is for those individuals primarily involved in achieving effective results for the industrial processes they are responsible for. This would involve the design, specification, and implementation of control and measurement equipment. The course focuses on real applications, with attention to special installation considerations and application limitations when selecting or installing different measurement or control equipment.
Benefits of Live Online Learning to Students
Cost-effective: no travel or accommodation necessary
Interactive: live, interactive sessions let you communicate with your instructor and fellow students
Flexible: short interactive sessions over the Internet which you can attend from your home or office.
Practical: perform exercises by remotely accessing our labs and simulation software
Expert instructors: instructors have extensive industry experience; they are not just 'academics'
No geographical limits: learn from any location, all you need is an Internet connection
Constant support: from your instructor(s) and a dedicated Learning Support Officer for the complete duration of the course
International insight: interact and network with participants from around the globe and gain valuable insight into the international practice
Benefits of Live Online Learning to Employers
Lower training costs: no travel or accommodation necessary
Less downtime: short webinars (60-90 minutes) and flexible training methods means less time away from work
Retain employees: keep staff who may be considering a qualification as a full-time study
Increase efficiency: improve your engineering or technical employees' skills and knowledge
International insight: students will have access to internationally based professional instructors and students
How Does it Work?
EIT eLearning courses involve a combination of live, interactive sessions over the Internet with a professional instructor, set readings, and assignments. The courses include simulation software and remote laboratory applications to let you put the theory to practice, and provide you with constant support from a dedicated Learning Support Officer.
Practical Exercises and Remote Laboratories
As part of the groundbreaking new way of teaching, our online engineering courses use a series of remote laboratories (labs) and simulation software, to facilitate your learning and to test the knowledge you gain during your course. These involve complete working labs set up at various locations of the world into which you will be able to log to and proceed through the various practical sessions.
These will be supplemented by simulation software, running either remotely or on your computer, to ensure you gain the requisite hands-on experience. No one can learn much solely from lectures, the labs and simulation software are designed to increase the absorption of the materials and to give you a practical orientation of the learning experience. All this will give you a solid, practical exposure to the key principles covered and will ensure that you obtain maximum benefit from your course.
Testimonials
I enjoyed this a lot and learnt a lot more than I was expecting. It encouraged me to work harder in my assignments and enjoy the course. This is my first webinar-based course and was a lot better than I had been expecting so it will not be my last. The instructor was brilliant. Made the course. Kieran Dolan, New Zealand

The course was very good and the team that we worked with was very supportive. Tendai Tumbare, South Africa

Enjoyed it and gained some new knowledge and understanding that will help within my day to day work. James Lee, United Kingdom
Last updated Sep 2020
About the School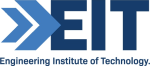 The key objective of the Engineering Institute of Technology (EIT) is to provide an outstanding practical engineering and technology education; from Diplomas through to Masters Degrees. The finest eng ... Read More
The key objective of the Engineering Institute of Technology (EIT) is to provide an outstanding practical engineering and technology education; from Diplomas through to Masters Degrees. The finest engineering lecturers and instructors, with extensive real engineering experience in the industry, are drawn from around the world. The learning is gained through face-to-face classes as well as synchronous, online (eLearning) technologies.
Read less