Professional Certificate in Internationalization and Localization (University of Washington)
Home ›
Professional Certificate in Internationalization and Localization (University of Washington)
Read more about this program on the institution's website
Program Description
Learn how to combine tech-savvy and language skills to adapt digital products to the needs and requirements of international markets.
How do you make sure the international audience for a software product has the best user experience possible? How do you adjust your digital marketing efforts to the peculiarities of the target audience in each market? And how do you tailor the end-to-end customer experience in a market-specific way, from pre-sales to product use to help support?
This program will teach you all that is needed to release a digital product internationally, to a global audience spread across many different local markets.
You will learn about internationalization, the preparation of software, services or websites for a release beyond its source locale. Internationalization includes the enablement of regional formats and proper encoding, as well as meeting a range of other market-specific requirements. You will find out how to plan for different markets during product design.
Then you will get introduced to localization, the process of adapting digital products to a set of specific locales or markets. This often, of course, includes translation into foreign languages, as catering for the different markets means ensuring the best language experience. It can also include the customization of features or adjusting marketing efforts by the market.
Job Outlook
More and more companies are either creating their own localization departments or are outsourcing to language service providers due to the desire or need to release digital products internationally.
Accordingly, there is a growing need to employ people with expertise in internationalization and localization.
The overall language services and technology industry is expected to see a growth of 7.4% CAGR until 2022.
Real Career Impact
"Microsoft's people-centric mission cannot be realized without our localization professionals who ensure that our products are available in the languages our customers speak. The edX Professional Certificate program in Localization prepares candidates to help Microsoft achieve that mission."

— Osama Shabaneh , Director of Localization in the Experiences & Devices Group, Microsoft
What You'll Learn:
Explain the rationale for both internationalization and localization.
Identify and distinguish the roles of different professionals involved in internationalization and localization.
Explain different resource sourcing models used in the localization industry.
Address a broad range of internationalization challenges for digital products, from proper text encoding and use of regional formats to cultural sensitivity and awareness in the context of translation and localization.
Describe key concepts of project management in localization, including project stages and the balance between quality, schedule, and cost.
Explain the peculiarities of translation in the broader context of localization and understand computer-assisted translation tools and the use of machine translation in the localization industry.
Apply quality assurance measures to internationalization and localization.
More Information
Average Length:

4 weeks per course

Effort:

2-5 hours per week, per course

Number Of Courses:

3 Courses in Program

Subject:

Computer Science, Language, Design

Institution:

University of Washington

Language:

English

Video Transcripts:

English

Price (USD):

Originally

$297 USD, now

$267.30 USD

for the entire program.

You save $29.70 USD.
Last updated Sep 2019
About the School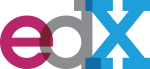 Founded by Harvard University and MIT in 2012, edX is an online learning destination and MOOC provider, offering high-quality courses from the world's best universities and institutions to learners ev ... Read More
Founded by Harvard University and MIT in 2012, edX is an online learning destination and MOOC provider, offering high-quality courses from the world's best universities and institutions to learners everywhere. With more than 90 global partners, we are proud to count the world's leading universities, nonprofits, and institutions as our members. EdX university members top the QS World University Rankings® with our founders receiving the top honors, and edX partner institutions ranking highly on the full list.
Read less