Professional Certificate in Human-Computer Interaction (The Georgia Institute of Technology)
Home ›
Professional Certificate in Human-Computer Interaction (The Georgia Institute of Technology)
Read more about this program on the institution's website
Program Description
Learn the principles and methods behind good user interface and experience design through human-computer interaction.
Learn the fundamentals of Human-Computer Interaction in this four-course certificate.
This course begins with an introduction to the field of Human-Computer Interaction as a whole and where it sits in the context of related and similar fields like Human Factors Engineering and User Experience Design. Here, you'll learn just enough of the history of HCI to get started having real conversations about the field.
Then, you'll learn the fundamental design principles of human-computer interaction. You'll start with the fundamental feedback cycle that underlies all interactions between users and interfaces. With that in mind, you'll then learn the design principles developed by visionaries in the field like Don Norman, Jakob Nielsen, Larry Constantine, and Lucy Lockwood. From there, you'll move into more advanced theories of HCI, including situated action and distributed cognition, then conclude by looking at how the interface design can impact social change.
After you've learned the fundamental principles and theories of HCI, you'll move onto the design life cycle. The design life cycle covers how you iteratively gather requirements, brainstorm alternatives, prototype interfaces, and gather user feedback quickly to make fast progress in designing and improving user interfaces. You'll cover the basics of how to develop a good survey, conduct an informative interview, and control for bias throughout your need finding processes. You'll then learn about running effective brainstorming sessions, and then prototyping at the just-right level of fidelity for your current confidence in your designs. Finally, you'll learn how to evaluate those prototypes with real users, gathering their feedback for a new run through the design life cycle.
After that, we'll briefly look at the current state of human-computer interaction, focusing on three areas: technologies like virtual and augmented reality, ideas like gesture- or touch-based interaction, and application areas like healthcare and security. In this exploration, we'll rely heavily on cutting-edge papers and publications from the ever-changing field of HCI.
Then finally, we'll recap the entire course contents, and tell you what to do next to further your HCI education: whether it's pursuing a Master's or Ph.D. in the field, taking follow-up MOOCs, or beginning your own HCI research career.
The material in this course is borrowed from Georgia Tech's CS6750: Human-Computer Interaction, part of its online Master of Science in Computer Science program. You'll watch the exact same lectures as students in the for-credit program.
Job Outlook
User Experience (UX) Designer was the #1 in-demand job for 2018 according to the Onward Search Digital, Creative and Marketing Professionals Salary Guide.
Robert Half projects a mid-career salary of $93,500 for UX designers.
According to AIGA, user experience design is also a top area for freelancers and contractors. UX design contractors are expected to have high retention rates due to strong competition.
According to AIGA, UX design and UI design are among the top technical skills creative professionals would like to develop.
According to Fortune, Human-Computer Interaction is one of the top post-graduate pursuits for job prospects due to high satisfaction, low stress, high job growth, and a high median salary.
Real Career Impact
"Users demand intuitive easy-to-use interfaces that seamlessly bridge the gap between the real world tasks they need to perform in their jobs and the software systems designed to help them fulfill them. It's no longer sufficient to hire specialists to "fix" the usability issues created by good intentioned software engineers. Companies building complex software systems must hire engineers with human-computer interaction expertise to remain competitive. All things being equal, graduates of the Human-Computer Interaction Professional Certificate program will be in greater demand and advance at a faster rate than their peers as such expertise will undoubtedly set them far apart."

— Frank Ginac , Chief Technology Officer, TalentGuard
"Knowledge of product management and technology development is increasingly important in any organization to deliver not only to customer but also to employee needs. Key to this is a deep knowledge of the linked discover / delivery cycles. While there are many ways to gain experience in Agile Delivery, the User Discovery part of the process isn't so easy. The Human-Computer Interaction Professional Certificate fills this need perfectly, providing excellent grounding in user need-finding, all the way through user prototyping. We view the holders of this certificate as understanding the key elements that are so necessary in designing technology that people will actually use."

— Ken Brooks , Chief Content Officer, Wiley Education Publishing
What You'll Learn:
The fundamental guidelines and heuristics of user interface design to inform the creation of strong user interfaces, from major principles like discoverability and affordances to frameworks like distributed cognition and task analysis.
The stages of the design life cycle, including need-finding and requirement-gathering; individual and group brainstorming; low- to high-fidelity prototyping; and qualitative, quantitative, and heuristic evaluation of human-computer interfaces.
The power of human-computer interaction in the modern world and the role it can play in promoting equity, accessibility, and progress.
The application of modern development frameworks and theories like the Agile Method, Universal Design, Activity Theory, and Value-Sensitive Design to the creation of computational interfaces.
The state of the art in HCI, including emerging technologies like virtual reality, augmented reality, and wearable devices; new ideas like context-sensitive interfaces and social computing; and application areas like healthcare and cybersecurity.
More Information
Average Length:

6 weeks per course

Effort:

5-6 hours per week, per course

Number Of Courses:

4 Courses in Program

Subject:

Computer Science

Institution:

The Georgia Institute of Technology

Language:

English

Video Transcripts:

English

Price (USD):

$396 USD

$356.40 USD

for the entire program.

You save $39.60 USD.
Last updated Sep 2019
About the School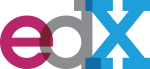 Founded by Harvard University and MIT in 2012, edX is an online learning destination and MOOC provider, offering high-quality courses from the world's best universities and institutions to learners ev ... Read More
Founded by Harvard University and MIT in 2012, edX is an online learning destination and MOOC provider, offering high-quality courses from the world's best universities and institutions to learners everywhere. With more than 90 global partners, we are proud to count the world's leading universities, nonprofits, and institutions as our members. EdX university members top the QS World University Rankings® with our founders receiving the top honors, and edX partner institutions ranking highly on the full list.
Read less