Professional Certificate in Fashion Design and Creation ( The Hong Kong Polytechnic University)
Home ›
Fashion ›
Professional Certificate in Fashion Design and Creation ( The Hong Kong Polytechnic University)
Read more about this program on the school's website
Program Description
Learn how to design and make clothes; pattern cutting and sewing, to a specific body shape, for men and women.
Fashion Design and Creation has been built for you - in your very own unique way, your size, and how you choose to look! Our bodies are as unique as we are, so don't we all deserve to dress ourselves in clothes which fit us, suit us, made by us, just for us, in our own unique way. The global fashion industry is producing millions of clothes, which don't always fit us correctly and end up in landfills, polluting the environment. Isn't it about time we all acted to improve our planet, in buying less mass-produced cheap clothing, and purchase clothes which are sustainably made, made to last, and fit our body shapes.
These two courses teach you the art of made to measure for lower body garments, learning how garments should actually fit our individual body shapes, for men and women, providing you will the skills to be able to create the perfect fit, and style, for any person, man, woman or child. Whether your body is pear-shaped, plus size, apple body shape, or you have a defined waist, this course will teach you how to make clothes to fit your wonderful curves and body shape. Once you gain the understanding of how to create the pattern blocks from measurements you can repeat the process for any person, man, woman or child, you will be able to create the perfect fit for their individual height and body shape.
Verified learners will have access to the Fashion Design and Creation books, which show 20 different skirt designs, 20 trousers for women, and 20 trousers for men. These books show the plan, pattern, graded specification and construction information, to inspire you in how to create different fashion styles.
The twenty styles have been specifically selected to give you a broad knowledge of the construction of specific styles. For skirts, different pleats, gathers, godets, lengths, and widths, have been developed to show a wide variety of designs. Trousers cover how to make jeans, casual trousers like cargo pants, dance pants, jogging bottoms, using different patch pockets, seaming details and different fly front constructions. The tailored trousers show how to sew the lining into trousers and construct the jet and welt tailored pockets. Each of the twenty designs is different, which can be used as inspiration to adapt and develop to create your own unique style, using your own choice of fabrics.
With an understanding of how clothes should fit you and the experience you will gain by completing the Professional Certificate, you will have the knowledge and skills to adjust and adapt your whole wardrobe, recycling and upcycling, and making something new! With labor and love for fashion, you can look unique, and wear your new-made to measure clothes to express yourself, confident and proud.
These two courses will prepare you for a career within the fashion industry. Working in the field of designing you could enter a position as a junior designer and develop your skills to senior designer level. With the technical knowledge, you will gain you could work within the garment technology field, as a pattern cutter, sample machinist or fit technologist, working on the fit of clothing ready for mass production. The knowledge gained by completing these two courses in Fashion Design and Creation will also give you the opportunity to complete an undergraduate degree program in Fashion Design where you will have the opportunity to develop your skills in fashion designing and creating further.
Job Outlook
Fashion designer assistant
Fashion garment technologist
Fashion production/merchandising roles
Fashion undergraduate program
Real Career Impact
"Verve Clothing Company Ltd. is a multi-product clothing manufacturer with a distinctive, young and commercial handwriting. We specialise in ladies', teens' and young girls' fashion and are based in London. We pride ourselves on identifying key trends early and our dynamic design teams' ability to produce exclusive prints means no time nor trend is lost! Fashion Design and Creation would provide the next generation of designers the basic fundamental skills to join design teams, like ours at Verve Clothing. The construction side of Fashion Design and Creation would provide the skills and training to enter the fashion industry as pattern cutter or sample machinist, working up to roles in garment technology, on the fit and production side of fashion. The two courses are comprehensive in fashion designer skills which are essential to the success of new recruits to the industry."

— George Gregoriou , Managing Director, Verve Clothing Co. Ltd.
What You'll Learn:
How to use body measurements to make made to measure clothing
How to make patterns for specific garments
How to assemble garments
How to design fashion garments
More Information
Average Length:

5 weeks per course

Effort:

3-4 hours per week, per course

Number Of Courses:

2 Courses in Program

Subject:

Design, Art & Culture

Institution:

The Hong Kong Polytechnic University

Language:

English

Video Transcripts:

English

Price (USD):

Originally

$200 USD, now

$180 USD

for the entire program.

You save $20 USD.
Last updated Sep 2019
About the School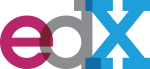 Founded by Harvard University and MIT in 2012, edX is an online learning destination and MOOC provider, offering high-quality courses from the world's best universities and institutions to learners ev ... Read More
Founded by Harvard University and MIT in 2012, edX is an online learning destination and MOOC provider, offering high-quality courses from the world's best universities and institutions to learners everywhere. With more than 90 global partners, we are proud to count the world's leading universities, nonprofits, and institutions as our members. EdX university members top the QS World University Rankings® with our founders receiving the top honors, and edX partner institutions ranking highly on the full list.
Read less