Professional Certificate in Drones and Autonomous Systems (UMUC, University System of Maryland)
Home ›
Professional Certificate in Drones and Autonomous Systems (UMUC, University System of Maryland)
Read more about this program on the institution's website
Program Description
Learn the importance of autonomous systems and drone technologies that bring speed, efficiency and affordable solutions to disaster response.
If you want to be the specialist who can procure and use cutting-edge systems to help save lives and cut disaster losses, this Professional Certificate provides the foundational knowledge you need when working with autonomous vehicles as well as unmanned aircraft systems and real-time, line-of-sight aerial or underwater vehicles.
Taught by instructors with decades of experience in drone technology applications in combat and civilian operations, systems design, and emergency management planning, this Professional Certificate will equip analysts and operational associates with the technical and planning know-how for emergency planning.
Additionally, those who have an interest in drones, be it casual or in-depth, can use this course to gain insight into the basic elements of commercial off the shelf drone systems that are used in civilian missions and to gain insight into artificial intelligence applications and the emergency management, first responder, homeland security, and intelligence fields.
Job Outlook
A recent report released by a trade group, the Association for Unmanned Vehicle Systems International, projected more than 100,000 new jobs in unmanned aircraft by 2025.
Analysts at PricewaterhouseCoopers predicted last year that the global market for commercial applications of drone technology could reach $127 million by 2020.
Use of drones is predicted to inject $13.6 billion in the U.S. economy over the next three years.
Imaging analyst, drone forensics analyst, data analyst, drone mapping technician, aerial videographer and photographer, law enforcement officer, storm tracking researcher, wildlife protection specialist, real estate and property monitoring specialist.
Structural inspector, environmental services specialist, tourism specialist, drone designer, drone operator, disaster recovery specialist, journalist and news reporter, sensor operator, sensor and system researcher, drone software developer, etc.
Real Career Impact
"Drone technology, as it has evolved, has provided the global community with more economic, efficient, & safe solutions to everyday problems. Whether inspecting bridges and buildings or using thermal cameras for search and rescue, drones have proven to be a major asset in both preserving property and saving lives. As a company that continues to utilize drones in disaster situations such as the Bangladeshi refugee crisis, and the destruction of Puerto Rico by Hurricane Maria, Global Air Media supports the UMUC Professional Certificate on Drones and Autonomous offered through EdX. It is an excellent means to get people informed and involved in the latest technology transfer into humanitarian missions and lessen the suffering from disasters."

— Austin Brown , Co-Founder of Global Air Media, LLC, Aerial Cinematography, Mapping, and Survey Services, Maryland, U.S.A
What You'll Learn:
Learn the classifications of drones (UAVs) according to technology focus and use.
Gain an understanding of the commercial and research capabilities of drones including sensors, platforms, navigation, power source, propulsion, payloads, command, communication and control, range, altitude, speed, wide-area surveillance.
Develop a crucial systems view of drones with hardware and software including data collection, storage, and analytical requirements, and systems life cycle with needs and purpose: assessment, goals/objectives, requirements, testing, and training.
Compare US Federal government airspace policy and regulations with other nations.
Establish expertise in risk factors and counter technologies including cyber and physical threats to drone systems and the ethical use of drones.
Apply insights to forecasting, command, and control, disaster relief operations, structural analysis, recovery, delivery of supplies, according to disaster types and hazard origin - natural, (storms, earthquakes, wildfires, etc.), etc.
More Information
Average Length:

6 weeks per course

Effort:

2-3 hours per week, per course

Number Of Courses:

2 Courses in Program

Subject:

Science, Engineering, Health & Safety

Institutions:

UMUC, University System of Maryland

Language:

English

Video Transcripts:

English

Price (USD):

Originally

$298 USD, now

$268.20 USD

for the entire program.

You save $29.80 USD.
Last updated Sep 2019
About the School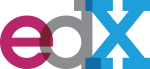 Founded by Harvard University and MIT in 2012, edX is an online learning destination and MOOC provider, offering high-quality courses from the world's best universities and institutions to learners ev ... Read More
Founded by Harvard University and MIT in 2012, edX is an online learning destination and MOOC provider, offering high-quality courses from the world's best universities and institutions to learners everywhere. With more than 90 global partners, we are proud to count the world's leading universities, nonprofits, and institutions as our members. EdX university members top the QS World University Rankings® with our founders receiving the top honors, and edX partner institutions ranking highly on the full list.
Read less