Professional Certificate Program in Emotional Intelligence and Leadership (Anahuac Universities)
Home ›
Professional Certificate Program in Emotional Intelligence and Leadership (Anahuac Universities)
Read more about this program on the school's website
Program Description
Use emotional intelligence as a tool for success
Most of the time when we hear about intelligence, we refer to a person's intellectual ability. Even many times we believe that intelligence is based solely on the Intellectual Coefficient (IQ). It is known that intelligence is a fundamental element to effectively achieve our objectives, so we must speak of intelligence as a much more complex concept, beyond the application of our knowledge. What skills should we develop then? It has been shown that people who develop emotional intelligence (EI) have a better understanding of their emotions, experience greater well-being and have a better relationship with others, which allows them to work and grow professionally with much more efficiency and happiness. This Professional Certification program, consisting of three online courses, will help you develop your emotional intelligence and develop work and personal skills in the fields of leadership and collaboration.
It is not common that this vital skill for the development of the person is taught during childhood or in academic life, although emotions play an important role in your professional and personal performance. True success is not achieved without emotional intelligence, in fact, you cannot become happy without it.
This Professional Certification program in "Emotional Intelligence and Leadership" delves into powerful concepts that will allow you to know yourself and be able to perceive in other reactions and emotions, to anticipate and manage them, promoting better work, personal and team performance.
Understanding the management of EI will help you improve your health and manage your stress. Diseases such as hypertension, fibromyalgia, colitis, migraine, gastritis, etc., are common diseases that can be improved and even eliminated with the proper handling of emotions.
Completing this program will allow you to know and develop tools to manage your emotions in a positive way, which will make it easier to interact with people, build more efficient work teams and deal with stressful situations in a healthy way, this program is made up of courses online that will help you improve your professional skills.
Universidad Anáhuac has the recognition of the QS Graduate Employability Rankings as one of the 500 best universities in employability in the world and places it in the Top 3 in the national sphere.
Employment perspective
Professionals who have many social interactions such as presentations, pitches, meetings, etc.
Professionals dealing with a group of people in charge.
Independent professionals who have to assert each interaction as freelancers, teachers, subcontractors, etc.
Leaders who feel that stress does not allow them to carry out their projects.
What you will learn
Identify and manage your emotions in every aspect of emotional intelligence.
Unlink your actions from your emotions.
Techniques for stress control and mindfulness.
Practical management tools as a leader to achieve team productivity.
Self-knowledge strategies for resolving internal and external conflicts.
Communication and leadership and collaboration skills.
courses
Introduction to emotional intelligence
Emotional intelligence for effective leadership and collaboration
Stress Management and Mindfulness
More information
Average duration: 3 months.
Effort: 4-5 hours per week.
Number of courses: 3 courses.
Institution: Anahuac Universities
Spanish Language
Video transcriptions: Spanish
Price (USD): Originally $ 225 USD, now $ 202.50 USD for the entire program. You save $ 22.50 USD.
Last updated Mar 2020
About the School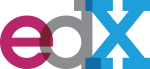 Founded by Harvard University and MIT in 2012, edX is an online learning destination and MOOC provider, offering high-quality courses from the world's best universities and institutions to learners ev ... Read More
Founded by Harvard University and MIT in 2012, edX is an online learning destination and MOOC provider, offering high-quality courses from the world's best universities and institutions to learners everywhere. With more than 90 global partners, we are proud to count the world's leading universities, nonprofits, and institutions as our members. EdX university members top the QS World University Rankings® with our founders receiving the top honors, and edX partner institutions ranking highly on the full list.
Read less