Postgraduate in UX
Home ›
Postgraduate in UX
Program Description
An innovative Business School concept
At IEBS we take a step forward compared to the traditional business school model:
The traditional learning model is rigid and not very flexible because it is based on the standardized and unchanging industrial society model.
The IEBS learning model is modern, flexible and adaptive because it is designed to respond to today's world and constant change.
We propose a learning that integrates technology and innovation as part of the subject matter, always offering the most current knowledge.
We think of a 2.0 learning model that gives priority to the ability to "learn to learn", developing the skills necessary to successfully face today's challenges.
We integrate traditional models as the case method, with the most current learning currents, thanks to web 2.0.
After all, a book no longer guarantees us that we will learn everything we need to know in life.
At IEBS , the student is prepared to become a leading professional, capable of innovating, undertaking and providing value to their companies, in a changing environment, through a new way of doing business.
You X Ventures / Unsplash
International character
IEBS born in innovation and entrepreneurship in Spain by the hand of Seedrocket, the first startup accelerator in Spain that has Google as one of its main partners. Its main headquarters are located in Madrid and Barcelona, two of the most important cities in the European and global landscape of innovation and entrepreneurship, sources of innovation and trends that allow IEBS bring the most innovative talent and knowledge to all its students . IEBS has its headquarters in Latin America, on the banks of the Río de la Plata, in Montevideo from where it connects the innovative culture, talent and the most innovative knowledge with all the countries of Latin America.
What do we propose?
Real apprenticeship: Face practical cases in which you will apply the learned subject, they will allow you to face situations that will occur day by day in your work. Through simulation and role playing, you will learn to solve problems and make business decisions for yourself.
Teaching 2.0 and collaborative learning: The exercises and practical cases are developed in our virtual campus, where debates are generated and knowledge is built beyond the subject itself. In addition, IEBS teaches its students to manage the web 2.0, essential to move quickly in the online environment.
Professors who are experts: Our professors are successful professionals active in the subject they teach. Learn with successful professionals and entrepreneurs who will be your teachers and mentors and will boost your knowledge in their area of expertise.
Continuously updated programs: In a society in which knowledge evolves rapidly, teaching must do so at the same pace. Therefore, our programs are updated in each call, so that students have access to the most innovative learning, update their knowledge and recycle as a professional.
Support for entrepreneurs: IEBS supports the innovative initiatives of its students from start to finish. Thanks to the alliance with the platform of entrepreneurs of SeedRocket and other institutions such as AJE or Madrid Emprende, the school offers professional advice to students who want to start their ideas.
Independence and maximum quality: IEBS has an independent body that looks after the student's interests and supervises quality in all aspects. Our goal is to continue growing and improving, offering the highest quality training adapted to the real world.
goals
The products that most influence society are digital: they make our lives easier and solve problems in the most intuitive and efficient way possible. Behind every digital product there is a UX Designer: the professional in charge of creating unique experiences so that the product is part of the client's life. This is precisely the objective of the companies, so we are at a time when the user experience and the design of digital products is essential for the business.
According to an Adobe study, 87% of UX directors and leaders agree that integrating product designers is one of the top priorities for the organization. In addition, 73% mentioned that they planned to double the number of these profiles on their equipment in the next five years.
With the Postgraduate in UX
At the end of the Postgraduate in UX
Implement and so effective a digital project from start to finish.
Make better design decisions.
Know what technique to implement to meet the business and user objectives in the conceptualization of a digital product.
Management of interface design and prototyping tools.
Curriculum: Postgraduate in UX
The Postgraduate in UX
Module 1: Introduction to the User Experience
User-centered Design
Principles of Interaction Design
Usability and Heuristic Evaluations
Masterclass: Introduction to Design Thinking
Masterclass: Good practices to generate a good UX
Module 2: Fundamentals of Digital Analytics
Interviews with Skateholders and Business Objectives
Conversion Optimization
Creating Funnels
Masterclass: The UX Digital Analytics
Masterclass: ABC of Google Analytics
Module 3: Hypothesis as a starting point
Obtaining hypotheses from Stakeholders
Techniques to deepen, agree and probe
Actionable Insights and Technical People
Masterclass: User Research for product creation
Masterclass: Good practices to structure an investigation
Module 4: Defining the scope of the solution
Discovering User Personas
Introduction to Methodologies: Agile and Lean
User Story Mapping
Masterclass: Putting the context first: Storyboarding
Masterclass: Lean UX
Module 5: Content Strategy
Introduction to Information Architecture
Content Inventory
UX Writing: User-centered content
Masterclass: Search and Navigation Systems
Masterclass: Persuability
Module 6: The creative process
Introduction to Design Sprint and Sketching
Principles of Web interface design
Tips for making design reviews
Masterclass: From Content Prototype to Sketch
Masterclass: Principles of Mobile Interface Design
Module 7: Interface Design
Wireframing
Creating Style Guides
Digital Interactive Prototyping
Masterclass: Principles of Visual Design
Masterclass: Introduction to Sketch
Module 8: Usability Evaluation
Introduction to Usability Evaluation Methods
Creating a Screener
Reporting of findings
Masterclass: Usability Testing Planning
Masterclass: Tips to moderate a Usability Test
Final Postgraduate Project
* The syllabus and masterclasses may suffer modifications motivated by the update and improvement thereof.
Admission requirements
If you have a university degree, are in the last year of study or have relevant professional experience in the area of study, you can apply for admission to this program.
With a university degree: It will be necessary to present the degree and the academic record. In the case of being in the last year, only the academic record will be presented.
Without a university degree: Having previous professional experience is not an indispensable requirement, however accredited professional experience is a very important element in the selection process. In the case of not having a university degree, it can be validated with demonstrable professional experience. The years of experience required will vary depending on the relevance of it.
Last updated Mar 2020
About the School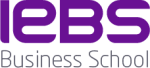 IEBS, the School of Business Innovation and Entrepreneurship, born during the world crisis with the aim of providing a real alternative to traditional teaching model alternative.
IEBS, the School of Business Innovation and Entrepreneurship, born during the world crisis with the aim of providing a real alternative to traditional teaching model alternative.
Read less