Postgraduate in Esports Marketing & Management
Home ›
Postgraduate in Esports Marketing & Management
Program Description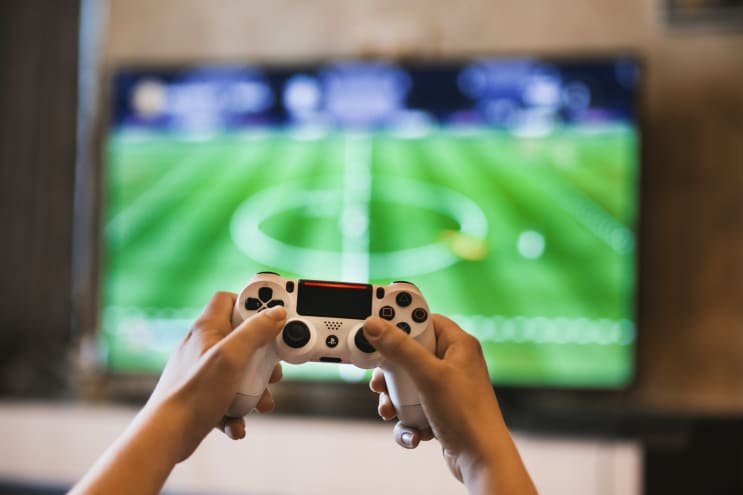 Electronic Sports (also known as Esports) are a form of competition between two or more players / teams using video games. It is a relatively new industry, but it already generates revenues in excess of one billion dollars annually, having one of the highest growth rates in the entertainment industries. This is due in particular to the fact that brands invest in Esports Marketing as a way to communicate and interact with large audiences.
Currently, one of the biggest challenges of this Industry is to find properly qualified human resources that can bring a whole new level of professionalism and quality to the industry.
To meet this need, the Universidade Europeia launches an innovative program with all the knowledge and tools that will enable the training of highly qualified human resources in the area of esports management.
The Faculty of this program is characterized by its effective practical experience, the value it can add to the Esports industry and also by its international and global dimension. In this sense, we will have modules taught in Portuguese, but also modules taught in English through a truly global approach.
Benefits
The only program on the market that offers the necessary skills to train professionals to work in the area of marketing, business and esports management;
Distinguished faculty with recognized experience in the world esports market;
Strongly practice-oriented program;
Extent of the curricular units that make up the course and that allows the trainees to have the essential competences;
Innovative format of great versatility (at a distance).
Goals
Make available to esports professionals, present or future, the domain of knowledge and skills enabling them to perform functions in the following areas:
Organization and production of esports events / competitions;
Marketing in esports organizations;
Sports marketing in sports organizations;
Team Management;
Sales and Sponsorship in the area of esports;
Entrepreneurship in the esports industry.
Recipients
This training proposal is accessible to both Licensed and unlicensed.
Esports project manager (teams, leagues, tournaments, events);
Head of esports events production;
Head of league and tournament production;
Head of marketing for an esports organization;
Sales director of an esports organization;
Esports specialist at a marketing and communication agency;
Esports specialist in the Marketing and Communication Department of a consumer brand;
Esports specialist in the Marketing and Communication Department of a sports club;
Entrepreneurs in the area of esports;
Other professionals wishing to obtain advanced knowledge in this area.
Syllabus
Module 1 - The Esports Industry
Competitive Games and Digital Platforms
Esports as Competition and Entertainment I
Esports as Competition and Entertainment II
Electronic Sports Trends
Legislation and Esports I
Legislation and Esports II
Case Resolution & Assessment
Module 2 - Esports Event Management
Introduction to Esports Events
Face-to-face Events: Planning I
Face-to-face Events: Planning II
Communication Plan
Logistics and Supplier Management
Human resource Management
Financial Management of events
Face-to-face Events: Operationalization I
Face-to-face Events: Operationalization II
Competition Management I
Competition Management II
Production & Content at events I
Production & Content at events II
Case Resolution & Assessment
Module 3 - Marketing and Communication in Esports
Esports Marketing
Brand Activation and Development I
Brand Activation and Development II
Social Media & Social Networking
Sponsorship Assets Development I
Sponsorship Assets II development
Sponsorship Program Development
Sale and Negotiation of Sponsorship Programs
Control and Performance in Marketing
Case Resolution & Assessment
Module 4 - Management of Esports Teams
Team structures, leadership and management
Content creation for teams
The Esports training process
Coaching and mentoring
Motivation, retention and talent development
Player Representation
Financial management of teams
Case Resolution & Assessment
Last updated Aug 2020