Postgraduate in Digital Entrepreneurship
Home ›
Postgraduate in Digital Entrepreneurship
Program Description
An Innovative Business School Concept
At IEBS , we are one step ahead of the traditional Business Schools model:
The traditional learning model is rigid and not flexible because it is based on the traditional society model: standardized and with little change.
IEBS learning model is modern, flexible and adaptive as it is designed to meet the needs of today's world and constant change.
We offer learning that integrates technology and innovation as part of the study subject, always providing the most current knowledge.
We think of a 2.0 learning model that gives priority to the ability to "learn by doing" by developing the skills needed to successfully meet the challenges of everyday work.
We integrate traditional models, such as case studies, with the most current learning currents, thanks to Web 2.0.
After all, a book no longer guarantees that we will learn everything we need to know in life about a particular topic.
With IEBS , students are prepared to become a leading professional who can innovate, embark on, and add value to their companies through new ways of doing business.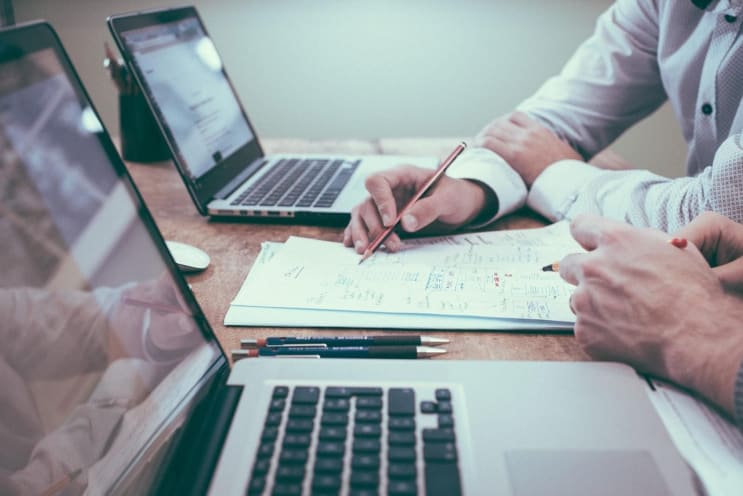 Helloquence / Unsplash
International character
IEBS is born in Barcelona, the center of innovation and entrepreneurship in Spain, with the aim of bringing the most up-to-date and innovative knowledge to its students. It has Seedrocket, a digital startup accelerator chosen by Google in Spain, as one of its main partners.
IEBS emerged to be Ibero-America's first online business school, betting on Spanish and Portuguese as vehicular languages and offering its programs to key markets including Spain, Brazil, Portugal, Mexico and Colombia.
What do we provide?
Real learning: You will solve practical cases in which you will apply directly the learned subject and allow you to face real situations in your daily work. Through simulation and role-playing, you will learn how to solve problems and make business decisions for yourself.
Teaching 2.0 and collaborative learning: Exercises and case studies take place on our virtual campus, where together we create debates and build knowledge beyond the classroom themes. In addition, IEBS teaches its students how to manage Web 2.0 resources, which is essential for agility in online environments.
Teachers who are successful entrepreneurs: Our teachers are active professionals. Here, you learn from entrepreneurs who know all the secrets of creating a successful business, professionals who specialize in their fields who know the reality of the profession and transfer this experience to their students.
Continuously updated programs: In a society where knowledge is evolving rapidly, teaching must keep pace. Therefore, we update our programs with each call, so that the student has access to the most innovative, updated and professionally recycled knowledge.
Supporting entrepreneurs: IEBS supports its students' innovative initiatives from start to finish. Thanks to the alliance with the SeedRocket Entrepreneurs platform and other institutions such as AJE or Madrid Emprende, the school offers professional advice to those students who want to put their ideas into practice.
Independence and top quality: IEBS has an independent body that takes care of students' interests and oversees the quality of training in all aspects. Our goal is to keep growing and improving and always offer the highest quality training, adapted to the real world.
Goals
The Postgraduate Degree in Digital Entrepreneurship is a unique, innovative and multidisciplinary program aimed at helping those entrepreneurs with an entrepreneurial spirit who want to start a new business project.
The creation of new companies, business model analysis, marketing strategy and marketing techniques and product launches will be the areas studied in this program, through a practical and quick approach , where it will be possible to analyze the results and make improvements or adaptations. launching products / services in the market.
The main goal of the Postgraduate in Digital Entrepreneurship is to provide the entrepreneur with a step-by-step way to turn an idea or project into a StartUp or to convert a StartUp into a Scale-ups.
Entrepreneurship, innovation, ethics and sustainability will be the additional values that IEBS offers students through the school's Innovation and Ethics areas, preparing students in all areas necessary to be a leader within 21st century companies.
By completing the Postgraduate Degree in Digital Media Entrepreneurship you will be perfectly able to:
Take the first and most important steps to start your own business .
Make a business plan and present it to potential investors.
Use the best techniques to undertake quickly and innovatively .
Improve or drive structural change within an existing business.
Analyze innovative business projects .
Prepare key budgets for a new company.
Study Plans
The Postgraduate Diploma in Digital Entrepreneurship is organized as follows:
Module 1. Lean Startup
Lean Startup and Customer Development I
Customer Development II and Business Model
Minimum Viable Product
Practical Case
Module 2. Agile Product Development
Desing Thinking
Problem Solving
Agile
Practical Case
Module 3. Marketing
Marketing: Strategies and Tools for Success
Corporate Marketing Direction: Marketing Plan Implementation
Distribution / Retail / Deployment
Practical Case
Module 4. Customers and Marketing
Top Sales
Selling, negotiation, presentation and storytelling techniques
Sales and Distribution Plans
Practical Case
Module 5. Marketing Pull
Concepts for Designing a Pull Marketing Plan
Design and development of content strategy
Other tools and methodologies
Practical Case
Module 6. Marketing Push
Interactive Marketing
e-commerce
Mobile Marketing
Practical Case
Module 7. Analytics and UX
Business analytics
Data driven and BI management models
Customer Experience
Practical Case
Module 8. Release
Growth Strategy
Growth Hacking
Sales Hacking
Practical Case
Master's Final Project
To complete your training, you must complete a Course Completion Work or Project.
* The course syllabus may be modified for updating and improvement.
Admission Requirements
Hold a university or similar degree (or are in your senior year) and / or equivalent work experience
With university degree: it will be necessary to present the title and academic transcript.

If you are in your senior year, only your transcript will be required.

No university degree: Previous work experience is not an indispensable requirement, but proven work experience is a very important element in the process.
Last updated Mar 2020
About the School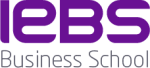 IEBS, the School of Business Innovation and Entrepreneurship, born during the world crisis with the aim of providing a real alternative to traditional teaching model alternative.
IEBS, the School of Business Innovation and Entrepreneurship, born during the world crisis with the aim of providing a real alternative to traditional teaching model alternative.
Read less