Postgraduate in Data Science and Machine Learning
Home ›
Postgraduate in Data Science and Machine Learning
Program Description
An innovative Business School concept
At IEBS we take a step forward compared to the traditional business school model:
The traditional learning model is rigid and not very flexible because it is based on the standardized and unchanging industrial society model.
The IEBS learning model is modern, flexible and adaptive because it is designed to respond to today's world and constant change.
We propose a learning that integrates technology and innovation as part of the subject matter, always offering the most current knowledge.
We think of a 2.0 learning model that gives priority to the ability to "learn to learn", developing the skills necessary to successfully face today's challenges.
We integrate traditional models as the case method, with the most current learning currents, thanks to web 2.0.
After all, a book no longer guarantees us that we will learn everything we need to know in life.
At IEBS , the student is prepared to become a leading professional, capable of innovating, undertaking and providing value to their companies, in a changing environment, through a new way of doing business.
Markus Spiske / Unsplash
International character
IEBS born in innovation and entrepreneurship in Spain by the hand of Seedrocket, the first startup accelerator in Spain that has Google as one of its main partners. Its main headquarters are located in Madrid and Barcelona, two of the most important cities in the European and global landscape of innovation and entrepreneurship, sources of innovation and trends that allow IEBS bring the most innovative talent and knowledge to all its students . IEBS has its headquarters in Latin America, on the banks of the Río de la Plata, in Montevideo from where it connects the innovative culture, talent and the most innovative knowledge with all the countries of Latin America.
What do we propose?
Real apprenticeship: Face practical cases in which you will apply the learned subject, they will allow you to face situations that will occur day by day in your work. Through simulation and role playing, you will learn to solve problems and make business decisions for yourself.
Teaching 2.0 and collaborative learning: The exercises and practical cases are developed in our virtual campus, where debates are generated and knowledge is built beyond the subject itself. In addition, IEBS teaches its students to manage the web 2.0, essential to move quickly in the online environment.
Professors who are experts: Our professors are successful professionals active in the subject they teach. Learn with successful professionals and entrepreneurs who will be your teachers and mentors and will boost your knowledge in their area of expertise.
Continuously updated programs: In a society in which knowledge evolves rapidly, teaching must do so at the same pace. Therefore, our programs are updated in each call, so that students have access to the most innovative learning, update their knowledge and recycle as a professional.
Support for entrepreneurs: IEBS supports the innovative initiatives of its students from start to finish. Thanks to the alliance with the platform of entrepreneurs of SeedRocket and other institutions such as AJE or Madrid Emprende, the school offers professional advice to students who want to start their ideas.
Independence and maximum quality: IEBS has an independent body that looks after the student's interests and supervises quality in all aspects. Our goal is to continue growing and improving, offering the highest quality training adapted to the real world.
goals
We are immersed in a social and business moment of great speed of change, in which we have to propose different actions from the traditional ones if we want to be really competitive .
In this context, companies today know the importance of the data , and therefore, are developing strategic and operational actions that allow them to obtain the skills and knowledge necessary to achieve new analytical advantages based on new Big Data projects , Machine Learning and Deep Learning .
In the Postgraduate in Data Science and Machine Learning you will learn the main techniques of data capture, storage and processing that will allow you to be an expert in Artificial Intelligence and therefore one of the most sought after professionals by companies today.
At the end of the Postgraduate Degree in Data Science and Machine Learning you will be perfectly able to:
Know the fundamental concepts of mathematics and statistics in data analytics.
Use the most advanced programming tools and techniques in data analytics.
Capture and store data efficiently and safely.
Develop predictive analysis algorithms on data based on patterns.
Understand the current development and potential applications of Artificial Intelligence .
Curriculum: Postgraduate in Data Science and Machine Learning
Module 1. Basic concepts of mathematics and statistics
Analytical math
Descriptive statistics
Inferential statistics
Module 2. Introduction to programming languages
Introduction to Python
Introduction to R
Configuration of development environments
Module 3. Big Data: Data Capture
The data and how to capture it
From data like to data wharehouse
Parallel processing under hadoop architecture. MapReduce.
Module 4. Big Data: Storage
SQL systems
Non-SQL and mixed systems
Cloud storage systems
Module 5. Data protection
Data privacy
Data protection
Dissociation and anonymization of data
Module 6. Predictive analysis with Machine Learning
Introduction to Machine Learning.
Supervised learning
Unsupervised learning
Module 7. Predictive analysis with Deep Learning
Introduction to Neural Networks
Open Source Tools
Convolutional and recurring networks
Module 8. Other analysis actions on the data
Recommendation systems
Natural language processing
Sentiment analysis
Graduate Project
* The syllabus and masterclasses may suffer modifications motivated by the update and improvement thereof.
Admission requirements
If you have a university degree, are in the last year of study or have relevant professional experience in the area of study, you can apply for admission to this program.
With a university degree: It will be necessary to present the degree and the academic record. In the case of being in the last year, only the academic record will be presented.
Without a university degree: Having previous professional experience is not an indispensable requirement, however accredited professional experience is a very important element in the selection process. In the case of not having a university degree, it can be validated with demonstrable professional experience. The years of experience required will vary depending on the relevance of it.
Last updated Mar 2020
About the School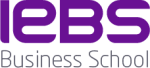 IEBS, the School of Business Innovation and Entrepreneurship, born during the world crisis with the aim of providing a real alternative to traditional teaching model alternative.
IEBS, the School of Business Innovation and Entrepreneurship, born during the world crisis with the aim of providing a real alternative to traditional teaching model alternative.
Read less