Postgraduate Diploma in UK, EU & US Copyright Law by Distance Learning (Kings College London)
Home ›
Postgraduate Diploma in UK, EU & US Copyright Law by Distance Learning (Kings College London)
Program Description
In 2018 this Diploma/MA received an overall satisfaction rate of 100% (The Russell Group average was 80%) from the students in the PTES, Postgraduate Taught Experience Survey.
The Dickson Poon School of Law, King's College London provides world-class teaching and cutting-edge research and was rated number 1 in the UK in the 'power' ranking which takes into account both the quality and quantity of research activity in the 2014 official Research Excellence Framework (takes place every 7 years.)
King's College London also rated 7th for quality according to Times Higher Education rankings.
Overall, King's College is one of the top 10 UK universities in the world (QS World University Rankings, 2018/19). It has a distinguished reputation in Law, ranking 9th in the UK (The Complete University Guide 2019)
Course Overview
The Centre of European Law at King's College London is pleased to announce details of its 2020-2021 Distance Learning Programme leading to a Postgraduate Diploma/Masters in UK, EU & US Copyright Law.
The programme provides tuition from one of Europe's leading centres in European Law and is studied on a distance learning basis, thereby avoiding crucial time spent away from your place of work. Completing this rigorous programme will give you a competitive advantage in a difficult job market.
The programme is spread over 8 months starting on 1st October 2020 and ending with an examination at King's College London in May 2021. The units will take you systematically through the whole subject.
There will be three optional weekend seminars held in London in December 2020, February 2021 and April 2021 which will provide an opportunity for revision of the programme, for discussion, preparation for the examination and for you to meet fellow students and your programme tutors.
Programme Aims
The programme aims to provide you with an in-depth and up-to-date knowledge of the general principles of copyright law, mainly focusing on the law in the United Kingdom, the principles of United States copyright law and the major 'copyright' Directives of the European Union. Benefit from a highly relevant programme that will:
Introduce the main international copyright conventions in the field.
Deal with rights in literary, dramatic, musical and artistic works, films, sound recordings, broadcasts, cable programmes, computer programs and databases, performers' rights and publishers' rights.
Cover both theoretical aspects and questions which arise in practice, in particular concerning infringement and available remedies.
Include a unit devoted to the French and German laws on author's rights and related rights.
Examine thoroughly United States Copyright Law.
Conclude with the main challenges in the field of copyright.
You will qualify with a highly regarded Postgraduate Diploma from one of the top 10 UK Law Schools in the UK (QS World Rankings 2018)
Ideal For
This programme is attended by Lawyers in Private Practice, In-House Legal Advisers, Senior Licensing Officers, Business Affairs Executives, Contracts Managers, Rights Executives, Trade Mark Specialists.
Countries represented include Australia, Belgium, China, France, Greece, Hong Kong, Italy, Ireland, Japan, The Netherlands, Russia and the UK.
Programme Structure
The distance learning Postgraduate Diploma in UK, EU & US Copyright Law consists of three modules containing thirteen units. It will commence on 1st October 2020 and will extend over eight months leading to an examination in May 2021.
The first unit will be sent out on 1st October 2020 and subsequent units will then be issued every two weeks (with the exception of Units 2, 3 and 4) until April 2021 with a four-week break over Christmas. Questions will be set at the end of each unit and model answers to these will be sent with the unit that follows. In addition, three compulsory assignments will be set during the programme which will count towards the final mark.
Unit Format
The modules come in the form of hard copy print and as PDF documents via the programme website. Materials are bound together into single units with the exception of units 2, 3 and 4 (see below).
The units are designed to be largely self-contained but recommended and further reading will be suggested. As appropriate, units will contain questions and model answers to test your knowledge as you progress. As part of the programme materials, you will receive a copy of the textbook: T Aplin and J Davis, Intellectual Property Law 2nd ed (OUP, 2013). Units 2, 3 and 4 will involve studying text from within the book with additional notes that will be sent to you with the textbook at the start of unit 2.
Optional Weekend Seminars
As part of the Programme, you are also invited to attend three optional weekend seminars. The first will be held in November/December 2020; the second in February 2021 and the third in March 2021. The seminars will be held in Central London.
Last updated Nov 2019
About the School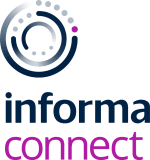 We are born out of Informa's rich history in enhancing individuals and businesses with knowledge. Our learning solutions equip professionals with the capabilities and network they need to progress and ... Read More
We are born out of Informa's rich history in enhancing individuals and businesses with knowledge. Our learning solutions equip professionals with the capabilities and network they need to progress and drive performance.
Read less