Postgraduate Diploma in Public Procurement Regulation in the EU and in its Global Context by Distance Learning (Kings College London)
Home ›
Postgraduate Diploma in Public Procurement Regulation in the EU and in its Global Context by Distance Learning (Kings College London)
Program Description
In 2018 this Diploma/MA received an overall satisfaction rate of 90.9% (The Russell Group average was 80%) from the students in the PTES, Postgraduate Taught Experience Survey.
The Dickson Poon School of Law, King's College London provides world-class teaching and cutting-edge research and was rated number 1 in the UK in the 'power' ranking which takes into account both the quality and quantity of research activity in the 2014 official Research Excellence Framework (takes place every 7 years.)
King's College London also rated 7th for quality according to Times Higher Education rankings.
Overall, King's College is one of the top 10 UK universities in the world (QS World University Rankings, 2018/19). It has a distinguished reputation in Law, ranking 9th in the UK (The Complete University Guide 2019)
Course Overview
The Centre of European Law at King's College London is pleased to announce details of its 2020-2021 Distance Learning Programme leading to a Postgraduate Diploma/Masters in Public Procurement Regulation in the EU and in its Global Context.
It provides tuition from one of the world's leading centres of European law and is studied on a distance learning basis, thereby avoiding crucial time spent away from your office. Completing this rigorous programme will give you an edge in a competitive job market. This programme joins a suite of established and successful distance learning Postgraduate Diplomas offered by King's College London including EU Competition Law; European Union Law and UK, EU & US Copyright Law. Together, King's College London and Informa have been running these programmes for more than 20 years and we are delighted to add this to the portfolio.
EU Referendum Statement: UPDATE
Following the Brexit decision, King's College London has re-affirmed its total commitment to remaining a leader in EU law and in EU competition law. Enrol on this programme to ensure that you are in pole position to understand the changes as and when they happen – and to take advantage of any new opportunities that may appear.
Programme Aims
The programme aims to provide you with an up to date understanding of the EU procurement regime in the public sector and in the various other special procurement regimes under EU law and globally. The programme will look not only at the effects of these regimes and their underlying policies, but will also look at the wider global context of the EU regime so that students will be able not only to work with confidence in EU procurement law, but also understand how their knowledge can be applied to regimes elsewhere in the world. The course is taught by a combination of practising lawyers and academics and most of the teaching staff have roles as both practitioners and academics. This means that the course enables students to achieve a high degree of practical knowledge, but it is also taught so as to encourage a fuller understanding of the issues involved.
Led by Michael Bowsher
Michael Bowsher has been a member of Monckton Chambers since 2001 and he has built a diverse practice based around EU and commercial law. Michael is best known for his unique practice in public procurement. Michael Bowsher QC has appeared in many of the major UK procurement cases over the last decade. He is described as "the premier counsel bar none" in procurement and "the UK's most prominent procurement silk" by Chambers & Partners whilst Legal 500 regards Michael as a "real authority on procurement law". He has been heavily involved in representing and advising clients in claims for damages and injunctions regarding public and utility procurement since the regime was first established in the UK. He continues to be involved in cases at the forefront of the fast developing area. As well as his involvement in numerous ongoing matters in England & Wales, he is also currently engaged in various matters in the courts of Northern Ireland and the Republic of Ireland.
Ideal For
This programme has been specifically designed for professionals wishing to expand their knowledge and understanding of EU procurement law and regulation, while also placing that system within its wider international context. It is particularly suitable for lawyers in private practice or in the public sector, in house legal advisers and officials dealing with practice or policy in the procurement field as well as procurement specialists who wish to add further legal expertise to their practical experience.
Programme Structure
The distance learning Postgraduate Diploma in Public Procurement Regulation in the EU and in its Global Context consists of three modules containing twelve units. It will commence around October 2020 and will extend over eight months leading to an examination in May 2021. The first unit will be sent out around October 2021 and subsequent units will then be issued every two weeks until April 2021 with a four-week break over Christmas. Questions will be set at the end of each unit and model answers to these will be sent with the unit that follows. In addition, three compulsory assignments will be set during the programme which will count towards the final mark.
Optional Weekend Seminars
All students will be eligible to attend two optional weekend seminars. The first will be held around in November 2020 and the second in March 2021.
The weekend seminars will be held in Central London. The seminars are not compulsory but are very beneficial and provide an excellent opportunity to meet fellow students, the programme director and programme authors. The weekend seminars will be audio and video recorded in full and will be accessible to students via the programme website after the event, allowing all students to benefit from the seminars.
Unit Format
The units come in the form of hard copy print and as PDF documents via the programme website. Each unit is designed to be largely self-contained but recommended and further reading will be suggested. For each unit, students will receive a package of materials comprising text, copies of key regulations, case law, EU or national guidance and so forth, practical examples, questions and model answers to test your knowledge as you progress.
Last updated Nov 2019
About the School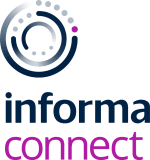 We are born out of Informa's rich history in enhancing individuals and businesses with knowledge. Our learning solutions equip professionals with the capabilities and network they need to progress and ... Read More
We are born out of Informa's rich history in enhancing individuals and businesses with knowledge. Our learning solutions equip professionals with the capabilities and network they need to progress and drive performance.
Read less