Postgraduate Certificate in Education (Distance Learning)
Home ›
Postgraduate Certificate in Education (Distance Learning)
Program Description
Postgraduate Certificate in Education (Distance Learning)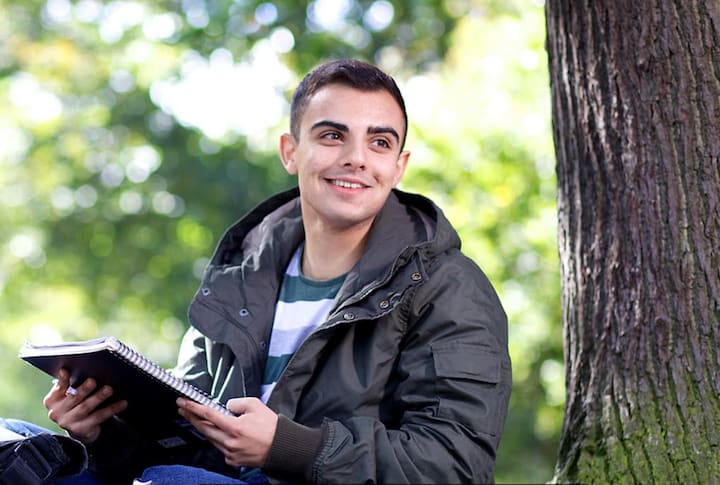 Course details
We understand that practice is your main priority, that's why we have designed this online course that enables you to study wherever and whenever you want.
Training to become a teacher is one of the most challenging things you will ever do. With this in mind, this online course is designed to fit around your other professional commitments and will involve assessments relevant to your working life. Designed for practising teachers or those who want to teach in primary or secondary schools and who have recently undertaken or are undertaking a period of training leading to QTS or equivalent, our goal is to provide the foundations that will enrich your practice and fast-track your teaching career.
You will benefit from outstanding support tailored to your professional development needs, including personal online learning tutors, online tutorials using a range of web-based software and numerous opportunities to network through our professional learning communities.
You will expand your critical understanding of the education sector and share best practice with your colleagues on the course. You will also scrutinise government and sector-wide policies and analyse theoretical, pedagogical and policy discourse and debates to gain a critical research-informed perspective on what is happening in education.
Course Benefits
You will gain a critical, research-informed appreciation of the education sector as a whole and understand the challenges that schools face across the sector. The course allows you to focus on the specific context of your practice, with assignments that can be tailored to whole school priorities, government agenda and subject specialist teaching.
Entry requirements
Applicants should normally have at least an upper second class honours degree in a cognate subject. Applicants with a lower second class honours degree may be considered if they have relevant work experience. Applicants should also be studying or have recently completed a QTS course.
GCSEs: All applicants must have grade C passes in GCSE English Language and Maths (or equivalent) before making their application. Key Skills, Functional Skills and the Certificate in Adult Numeracy/Literacy are not accepted in place of GCSEs.
All applications should be supported by a reference, either academic or professional.
IELTS 6.5 with no skills below 5.5, or an equivalent qualification.
MATURE APPLICANTS
Our University welcomes applications from mature applicants who demonstrate academic potential. We usually require some evidence of recent academic study, for example, completion of an access course, however recent relevant work experience may also be considered. Please note that for some of our professional courses all applicants will need to meet the specified entry criteria and in these cases work experience cannot be considered in lieu.
If you wish to apply through this route you should refer to our University Recognition of Prior Learning policy.
Please note that all applicants to our University are required to meet our standard English language requirement of GCSE grade C or equivalent, variations to this will be listed on the individual course entry requirements.
Job Prospects
As a research-informed practitioner, your teaching practice will be significantly enhanced. Completion of this course could also help you gain promotion to a leadership position in your school.
Primary School Teacher
Secondary School Teacher
Primary Education Adviser
Careers Advice
Our dedicated Jobs and Careers team offers expert advice and a host of resources to help you choose and gain employment. Whether you're in your first or final year, you can speak to members of staff from our Careers Office who can offer you advice from writing a CV to searching for jobs.
Fees & funding
UK & EU
The tuition fee for the year for students is £1800. The amount you will pay may increase each year to take into account the effects of inflation.
International
The tuition fee for the year for students is £1800. The amount you will pay is fixed at this level for each year of your course.
Facilities
Dedicated Support Team
Just because you aren't learning on campus doesn't mean you'll have to cope on your own - you'll have the support of a personal tutor along with the University's Student Hub and Wellbeing Centre. They are on hand to offer you advice about everything from academic issues to stress and anxiety.
Library
Tens of thousands of our Library's digital resources, including ebooks, ejournals and databases, can be accessed online at a time and place to suit you, and the Library is open 24/7 if you would like to visit. Our offsite team also provide specialist support for distance learning students.
Virtual Learning Environment
The VLE gives you access to course materials such as videos, e-books and other documents. You also use it to submit your assignments and to receive feedback.
Last updated Jan 2020
About the School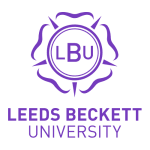 Studying at Leeds Beckett University you will be in the centre of an exhilarating community and be part of a social and economic environment that is shaping the city of Leeds for the future.
Studying at Leeds Beckett University you will be in the centre of an exhilarating community and be part of a social and economic environment that is shaping the city of Leeds for the future.
Read less