Postgraduate Certificate Academic Practice (PGCAP)
Home ›
Postgraduate Certificate Academic Practice (PGCAP)
Read more about this program on the institution's website
Program Description
Improve your teaching practice by gaining a professional postgraduate qualification and Fellowship that is recognised globally.
This programme was developed through a unique collaboration with Advance HE, the UK's foremost agency for driving excellence and developing leadership in education, and is designed to advance your ability to support learning within higher education. By engaging with global perspectives on academic practice in higher education, you will cultivate your reflective and reflexive learning practice, in turn enhancing your teaching skills in an international context.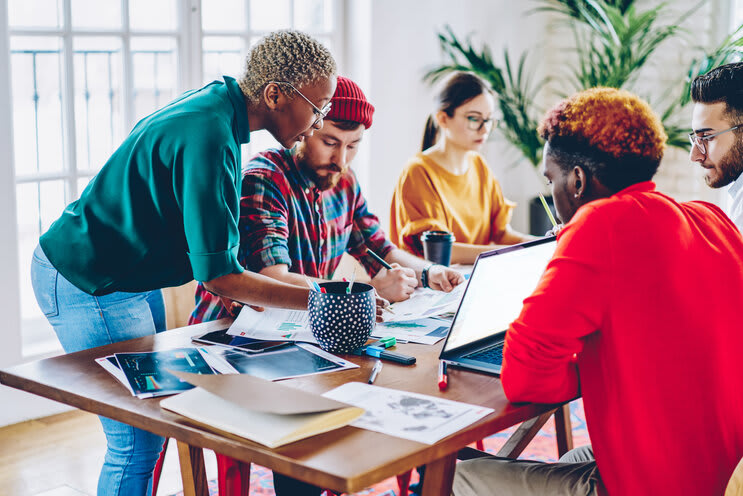 Overview
This programme will support your understanding of the online learning environment and the Professional Standards Framework (UKPSF). The syllabus delves into theories and their practical applications in order to build on your existing skills within education. Each module will start with a 'setting the scene' unit to allow time and attention for investigating different interpretations and definitions of the topics you will explore.
This programme is designed to be studied wholly online and part-time. Teaching is delivered through our state-of-the-art virtual learning environment, which provides students with access to all resources required for interactive study online. On this platform, you will be encouraged to work collaboratively with classmates and actively read around your topic through our comprehensive library of ebooks and journals.
Active learning is a key part of the programme structure and you will be encouraged to employ international educational frameworks to design lessons, set assignments and choose learning outcomes which can be used in your own content or in an international global teaching space.
Methods of assessment
Assessment is exclusively through online assignments rather than examinations. You will be assessed through a range of activities, including written assignments, discussion forum participation and journal entries.
Your future
This is the first programme of its kind to offer an academic qualification (Postgraduate Certificate) and professional recognition (FHEA) on successful completion, providing an accelerated and significant career benefit alongside the development of your practice in higher education. The global emphasis of this programme will be particularly helpful if you have an interest in transnational education and want to develop skills to work with international students and faculty.
Programme structure
You will be required to complete 60 credits to achieve the full award.
Have you got questions about this online programme? Register to attend an upcoming webinar for the opportunity to hear from academic staff and admissions advisers. HERE.
Admissions requirements
Applicants should have:
A degree equivalent to a UK bachelor's degree; and
Teaching position in a higher education institution.
Applicants must have reached a minimum required standard of English language and are required to provide evidence of this.
Fees and funding
Full tuition fees – £6,000* (2020/2021 academic year).
The tuition fee is fully inclusive of all costs: teaching materials, core textbooks, assessments and resits.
You will receive a 5% discount if you choose to pay the full tuition fee upfront.
You will be offered a simple monthly payment plan to spread the cost of your tuition over the duration of your studies.
Scholarships of up to 15% of your tuition fee are available. For more details speak to the University of Liverpool Online Programmes admission team.
*All tuition fees shown are net of any applicable sales tax payable by you in your country of residence. Where we are required to add sales tax at the local statutory rate, this will be added to the tuition fees shown and confirmed during the payment process.
Last updated Oct 2020
About the School
Our postgraduate programmes provide an affordable and convenient route to further your learning and progress in your career. You will receive a highly regarded qualification from a prestigious UK univ ... Read More
Our postgraduate programmes provide an affordable and convenient route to further your learning and progress in your career. You will receive a highly regarded qualification from a prestigious UK university and a member of the Russell Group, a group of 24 research-led UK universities committed to maintaining the highest possible standards of research and education.
Read less