Program Description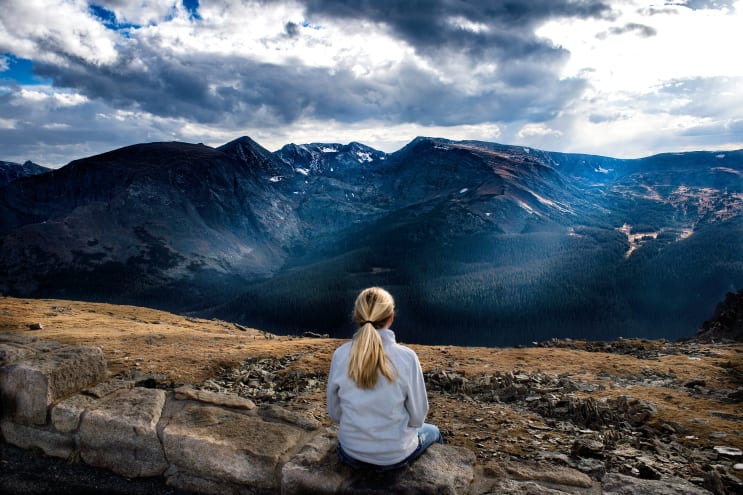 Donald Giannatti / Unsplash
Why postgraduate training in Mental Health in adults? The current concept of health, according to the World Health Organization (WHO), is centered not only on the absence of physical health, but on a state of complete physical, mental and social well-being, so often compromised in adulthood.
To speak of mental health is, therefore, to give meaning to common expressions such as "there is no health without mental health", or "healthy mind in healthy body". In other words, it encompasses numerous personal / socio-emotional skills such as adapting to changes / changes in life, solving losses / crises, critical sense of oneself and reality, establishing satisfactory emotional bonds with others, creativity, existence of projects and a meaning for life.
Several individual and contextual reasons can contribute to the decrease in the quality of mental health. However, it can be promoted, since it is not static and changes over time. In order to design interventions in this area, it is essential to identify and recognize the signs of disturbances and associated problems. In order to better prepare professionals in this sense, this Post-Graduation program offers a set of knowledge and skills based on the practical experience of specialists in various topics organized according to the DSM-5 - Diagnostic and Statistics Manual for Mental Disorders of the American Psychiatric Association .
Benefits
Outstanding program in the market that offers essential skills to acquire general and specific concepts on Mental Health in adults;
Distinguished Faculty with recognized experience in the Psychology Market;
Program oriented towards theoretical conceptualization in line with practical application;
Innovative format of great versatility (at a distance).
Goals
Make available to Psychologists, Health Professionals (doctors, nurses, etc.), Education Professionals (Teachers, Educators, Trainers, etc.), and other Professionals, the knowledge and skills related to general and specific concepts on Mental Health in Adults, which allow optimize your functions within your professional context.
Recipients
This training proposal is accessible to both Licensed and unlicensed.
The preferred target audience are:
Graduates looking to increase their knowledge during their academic process;
Psychologists within the scope of their professional functions;
Health professionals seeking to increase their knowledge on this topic;
Education professionals looking to increase their knowledge on this subject;
Other professionals and interested parties seeking to increase their knowledge on this subject.
Syllabus
Module 1 - General Component
Mental health
General Psychopathology
Interview Techniques and Clinical History I
Interview Techniques and Clinical History II
Psychopharmacology
Module 2 - Specific Component
General Neuropsychology
Autism Spectrum Disorders in adulthood
Specific Learning Disorders in Adulthood
Hyperactivity Disorder and Attention Deficit in adulthood
Anxiety Disorders
Depressive Disorders
Depressive and Anxiety Disorders - Case Studies
Bipolar Disorders
Bipolar Disorders - Case Studies
Obsessive-Compulsive Disorder
Obsessive-Compulsive Disorder - Case Studies
Post Traumatic Stress Disorder
Posttraumatic Stress Disorder - Case Studies
Schizophrenia and Psychotic Disorders
Schizophrenia and Psychotic Disorders - Case Studies
Personality Disorders I
Personality Disorders II
Personality Disorders - Case Studies
Neurocognitive Disorders and Dementia I
Neurocognitive Disorders and Dementia II
Neurocognitive Disorders and Dementia - Case Studies
Eating Behavior Disorders
Eating Behavior Disorders - Case Studies
Suicide and Self-Harmful Behaviors
Somatic Disorders
Addictive Disorders and Substance Dependencies
Additive Disorders and Substance-Free Dependencies
Addictive Disorders and Dependencies - Case Studies
Disorders in Sexology
Disturbances in Sexology II
Disorders in Sexology - Case Studies
Workshops
Differential Diagnostic Models
Differential Diagnostic Models II
Promotion of Mental Health and Quality of Life in Different Contexts I
Promotion of Mental Health and Quality of Life in Different Contexts II
Last updated Aug 2020