Program Description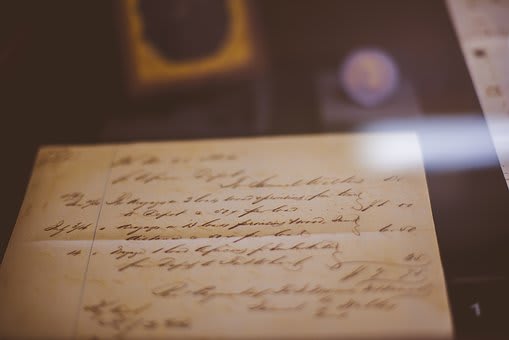 Workshop Description
This workshop will provide us with the fundamental keys to understanding poetry and poetic writing. We will be based on the reading and analysis of poets of reference in the contemporary, at the same time, discovering our own voice, its rhythm, its structure, its way of being made and of being said.
In order to do this, it will be proposed during the course of practice on the poem from the first day: how to face the blank page, how to find the right mold for the expression of meaning, how to let the text rest and then rewrite it and finally we can perform that intense work of language that is the poem. The learning will be completed with the writing of your own texts so that during the process, and from an appropriate theoretical framework, you can find your own voice.
Functioning
The courses are taught in our virtual Campus and can be followed from anywhere and at any time. Each unit the teacher comments on all the texts in a written report, in which besides making a personalized comment to each student, makes a global commentary, focused on the theme of the unit and complemented by what was discussed in the group along unit.
They always start on Wednesday, the day on which the presentation debates of the teacher and the students begin. That first day is also given a PDF with the theoretical material of work and a practical proposal of writing. Students will have a space of fourteen days (until the following Tuesday), to send their exercises. The teacher will collect the exercises and put them in common with the group, guiding the debate and reading about them. On Thursday of the following week he will send his comments as a final report to the group.
In this course, each week will alternate the writing proposals with reading proposals with their subsequent comment and analysis. So, twice a month, during the day and in the schedule that best suits most students, a virtual chat (in a private chat room) will be convened to comment on the lessons or review some aspects that offer doubts .
Agenda
First trimester
1 - The need for the workshop
2 - Poetics of reference: Neruda and Vallejo
3 - The rhythm of poetry
4 - Poetics of reference: Federico García Lorca
5 - The stanza
6 - Reference Poetics: Antonio Gamoneda
Second quarter
7 - The poem
8 - Poetics of reference: José Ángel Valente
9 - The rhetorical figures
10 - Poetics of reference: Alejandra Pizarnik and Nicarnor Parra
11 - Literary figures: metaphor, metonymy and synecdoche
12 - Poetics of reference: Chantall Maillard
Third trimester
13 - Some notions of poetic theory
14 - The text as structure
15 - Inspiration and work.
16 - What to write
17 - Poetic tension and the image
18 - The publication of our poems.
Course price
Monthly fee: 115 euros (plus 30 euros of enrollment).
Quarterly fee: 345 euros (you save your registration).
Single payment: 990 euros.
Payment options
With card through our platform of secure payment in PayTPV.
By bank transfer (only from Spanish bank accounts).
By direct debit (only to Spanish bank accounts).
By Paypal.
Through alternative payment systems.
Last updated Mar 2020
About the School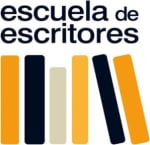 Bienvenido/a a la mayor escuela de Escritura Creativa en español del mundo. Todos tenemos una historia que contar y todos podemos encontrar la mejor forma de hacerlo. Porque, sí, se puede aprender a e ... Read More
Bienvenido/a a la mayor escuela de Escritura Creativa en español del mundo. Todos tenemos una historia que contar y todos podemos encontrar la mejor forma de hacerlo. Porque, sí, se puede aprender a escribir. La escritura es un oficio y, como en cualquier oficio, el primer paso es conocer y dominar las técnicas que te permitirán ejercerlo con maestría. Enseñar este oficio es nuestra razón de ser. Aprenderlo no solo está al alcance de genios tocados por el dedo divino: lo descubren cada día desde hace 15 años las miles de personas que han pasado por nuestras aulas presenciales y virtuales. Cuando un oficio se ejerce con maestría, se convierte en arte y cuando hablamos de arte también hablamos de esos intangibles que son el talento o la inspiración. El talento no se aprende, pero tengas poco o mucho, puedes desarrollarlo en el entorno adecuado. Los escritores siempre han necesitado rodearse de otros escritores en busca de guía o consejo. Escuela de Escritores es un espacio de encuentro para escritores hispanohablantes de todo el mundo, una comunidad donde compartir la experiencia de vivir escribiendo con tus compañeros de grupo, acompañados por muchos de los mejores profesores de Escritura Creativa de España.
Read less