PhD in Integral Transpersonal Psychology
Home ›
PhD ›
PhD in Integral Transpersonal Psychology
Program Description
This program takes an integral, transpersonal approach to psychology. It proposes an innovative way of learning and thinking, which goes beyond the basic structures of the rational mind to include the larger environment. It emphasizes the interconnections between all aspects of reality and focuses on deep empathy that relates to the experiences of all people.
60 credits
6 study courses
1 Dissertation Writing class + Dissertation
This program is offered as a partnership between Ubiquity University and the Integral Transpersonal Institute in Milan, Italy. The Ph.D. in Integral Transpersonal Psychology, developed as a partnership between Integral Transpersonal Institute Italy and Ubiquity University, bridges the gap between the integral and the transpersonal in the realm of psychology. This doctoral program:
Promotes research combining the study of transpersonal psychology based on its interrelated and interdependent aspects.
Is a multidisciplinary host for PhD-candidates whose psychological questions are inspired by studies of science and wisdom studies.
Provides supervision for PhD-candidates on both scientific/discipline-specific and personal/spiritual level.
Mission statement
Broaden the horizons of your psyche and discover what it really means to be human in an Integral Transpersonal world.
Vision
This program is for you if you wish to embody the knowledge of the Integral Transpersonal framework and apply it across all realms of your work and life. This approach will help to facilitate a transformation in the individual and collective consciousness.
"Integral" derives from the Latin word integer, which means "whole". Transpersonal refers to what goes beyond the "personal". Thus, the aim of this program is to examine our ontology beyond a neuroscientific and cognitive paradigm and more towards an integral approach, which takes into account the full spectrum of the psycho-spiritual development of human beings.
You are encouraged to explore the range of human experience by combining the recent developments of psychology with other disciplines such as philosophy, the new sciences, environmental studies, psychedelic research, as well as indigenous and perennial wisdom. To achieve the integration of knowledge with experience, all courses include self-mastery and applied impact practices that aim to transform knowledge into embodied wisdom. Throughout your degree, you will immerse yourself in this integral learning system, which aims to cultivate your various intelligence and unleash your highest potential.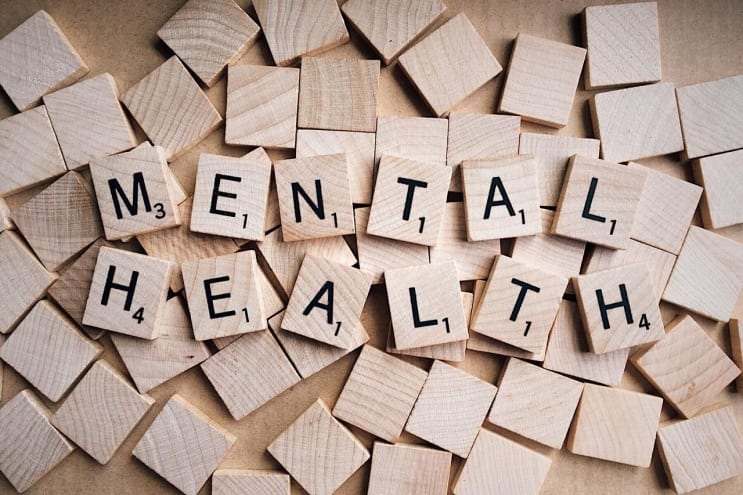 Wokandapix / Pixabay
About the Doctorate Program
The precondition of this Ph.D. course is successful participation in an MA-level program offered by the Integral Transpersonal Institute and Ubiquity University courses. The program also accepts training done by other institutions.
24 credits must be completed from both university's core courses and 36 credits must be attained for the doctoral dissertation, totaling 60 credits.
Ubiquity's Integral Approach to Learning
In this program, the dualistic separation between theory and practice, mind and body, action and feeling, male and female, past and future, matter and consciousness, traditional and scientific, academic and experiential is overcome through a transformative teaching methodology. This methodology is a new approach that teaches the transpersonal practice of how to "make the two one." It is also informed by the core principle of integral theory to "transcend and include." This Program will follow Ubiquity's integral teaching methodology: along with reading texts, there will also be learning technologies for the mastery of inner experience, the management of emotions and their states of consciousness, enhancing interpersonal relationships, and practical application projects in the social context through real-life mission and game scenarios.
1. Academic Study
Extensive study, including tests and creative assignments, will be based upon ancient wisdom traditions, post-conventional thinking, and the transpersonal paradigm. Students will master the different schools and approaches to psychology and psychotherapy and be conversant with the latest theories of personal development and spiritual mentoring, including practices based on earth consciousness and ecological awareness.
2. Self Mastery
All students are given the opportunity to complement their academic study with an exploration of various techniques and practices that foster conditions for moral development, personal growth, and development of their emotional, social and spiritual intelligence. Through Self Mastery exercises, students will be introduced to the understanding of the world that both modern physicists such as David Bohm as well as the ancient wisdom traditions considered to be essential to living an authentic life:
The knowledge that takes place in the entirety of the body, in its cells as well as in the emotions and the mind, and in expanded states of consciousness.
Learning that is achieved through mastery of felt-sense experiences: awareness of proprioceptive, kinesthetic, and visceral signals.
Learning that facilitates the ability to work through emotional personal history – through traumas and wounds as well as profoundly transformational experiences.
Learning that includes empathic identification, experiences archetypal in nature, elemental, unconscious, symbolic, imaginal processes, and psychic as well as mystical experiences.
3. Real-Life Impact Projects
As with all Ubiquity programs, students will be involved in a real-life change project, designed to make a positive impact on a world that works for all. Parallel to their courses, students participate together on projects of relevance to their lives.
Learning outcomes
By the end of the program, students should be able to:
Develop a more holistic understanding of humans and the world in order to be of service to people, aiding them through the shock, anxiety, and stresses of modern life.
Explain and discuss fundamental theories and maps from the integral and transpersonal perspectives and recognize their contribution to the understanding of human behavior and the relationship with the environment.
Apply a cutting-edge set of tools and skills to create change in humanity's consciousness in order to contribute to building a more sustainable world.
Cultivate the capacity to be more available, more psychic and more in tune with nature/the eco-field by moving beyond the mind to include and transcend conventional thinking in a post-conventional fashion.
Master and teach how to master inner experiences as well as how to be guided from within, from the authentic Self, instead of from induced needs, fears and false images of self.
Work with the transcendent dimensions of human experience, the nature and meaning of deep religious and mystical experiences, non-ordinary states of consciousness, and explain how we might foster the fulfillment of our highest potential as human beings.
Work on letting go of control in order to find the Self; look beyond the Ego's beliefs to find the creativity needed for the right answer here and now, and the right action to make more effective choices.
Express creativity in problem-solving, asking critical questions, resolving important issues, and finding the "ally" in the "enemy."
Acquire a wider perspective and work across disciplines beyond psychology such as cognition theory, the theory of consciousness, the paranormal, philosophy, social and cultural theories, integral health theories and related practices, as well as literature, including poetry and the arts, and teachings from world wisdom and spiritual traditions.
Class Participation and Grading
The Ubiquity learning system is based on collaboration, not competition. Students are encouraged to work and study together, to take their quizzes and tests together, and to work on their creative assignments together. The latest studies on learning demonstrate that the more students collaborate, the more they learn, the longer they remember what they learned, the higher their scores are, and the better they feel about themselves and their peers. Ubiquity encourages full collaboration between students who are encouraged to cluster in self-selected groups and share a common grade. It takes a village to have a proper education.
Last updated Jul 2020
About the School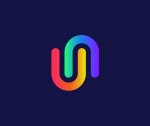 How you personally develop, what gifts you bring into the world, and how effectively you bring these gifts to your community, are all critical to how our collective future will unfold. If you know you ... Read More
How you personally develop, what gifts you bring into the world, and how effectively you bring these gifts to your community, are all critical to how our collective future will unfold. If you know you are here to help bring forth a new world, if you are drawn to cultivating your gifts within an open-minded, diverse learning community, if you are motivated by a question-led life and an exploration of mystery, then Ubiquity might be the right fit for you.
Read less