PhD in Developing and Evaluating
Home ›
PhD ›
PhD in Developing and Evaluating
Program Description
3 TOP UNIVERSITIES = 1 EUROPEAN DOCTORATE All students will have in addition to ABMS Switzerland Doctorate a Joint Doctorate with University of D?browa Górnicza (WSB) and Taras Shevchenko National University (KNU). ABMS is certified by EFMD EOCCS, the Swiss National Quality for Education (EduQua) and ASIC UK. WSB Is a European state-recognized university and KNU is a European public University founded 200 years ago and ranked among top 500 universities in the world. 3 Top European Universities = Best Virtual/Online Program = 1 Top European Doctorate SWITZERLAND + EU + TOP RANKED 500 The Ph.D. in Developing and Evaluating quality plans is a strong qualification which is more related with the theories that show relevance with theories that relate with development as well as the evaluation of plans related with quality. There is a decent demand of professionals who have obtained this qualification because the need for development as well as evaluation by experts is always present. Students are guided by various concepts and theories that can help in getting the best outcomes in the field of research and business. An important point to mention here is that evaluation plan normally specifies that what will actually be evaluated, aim as well as criterion that has been set for evaluation, primary questions related with evaluation, the manner in which data is gathered, methods associated for the collection of data, analyzing, reporting as well as synthesizing data. In these programs, logical models are also included. The evaluation framework is known for providing an overall framework for the evaluation of various programs as well as different evaluation concepts spanning around various levels. This can have the inclusion of guidance upon data sources as well as the management related procedures. The quality of a plan is of primary importance as far as the efficiency is concerned and students are provided solid guidance related to development as well as the evaluation of various quality related plans. You can get a range of benefits by getting enrolled in these courses. Best thing is that people can also obtain their Ph.D. In Developing and evaluating quality plans degree online. The Ph.D. In Developing and Evaluating Risk Plans is one of those modern qualifications that have been designed for exploring various theories as well as concepts that deal with the risk mitigation. Before moving ahead it is important to highlight one point here that implementation of risk mitigation is actually the procedure where execution of actions related to mitigation of risks is carried out. The procedure actually carries out the monitoring of risks and other potential threats for drafting a plan that can save you from brutal consequences. The Ph.D. in this department has the potential of helping you so that survival in the tough and competitive environment can be ensured in the best possible manner. The prominent steps, which are considered in this regard, are being mentioned below so that our readers can get a better idea related to the concepts that will be taught.
Identification of risks
Impact assessment of risk
Risk Tracking
Risk Prioritization analysis
Risk Mitigation planning, implementation as well monitoring of progress
Various steps involved in the development of the mitigation plan have been actually designed for managing, eliminating as well as reducing risks to levels that are acceptable. The events of risks are evaluated as being critical as well as medium risks and they are further sent to the mitigation of risk as well as implementation. This program is equivalent to EQF (European Qualifications Framework) Level 8 - Doctorate Level. This program is equivalent to 180 ECTS How long should be my thesis? Usually from 60.000 – 100.000 words, students are allowed to have 10% less or more. Do you mention on the Ph.D. online or distance? No. Can I use the title? We have asked the Swiss Authorities about the title, and their answer was (Students are allowed to use the title they got from the school) Is there a "Thesis Defence"? Yes, and we recommend students to do it in Switzerland however it can be done ONLINE too, you need camera and microphone. Study Language: this study program taught entirely in English. We have 4 intakes per year: January, April, July, and October Is ABMS Accredited by a recognized European accreditation body? Yes, ABMS is authorized, validated, certified, accredited and an institutional member of over 50 public / private organizations.
Admission Requirements
Duration: 1-year study + thesis (thesis takes in average 2 years)
Age: Minimum age 25 years
Previous study: Master Degree or equivalent
English level: IELTS or equivalent (Only for students from non-English speaking countries or students who did not study at English speaking school)
Study Method: 100% Online / Distance
Fee: 3460 Euro per Semester
Note: Study fee does not include application and reservation fee (to guarantee you a study place) of 240 Euro (onetime payment and non-refundable).
Modules:
For the Ph.D., your thesis is the most important part, you have to write the whole thesis about the "Developing and Evaluating" with one of our supervisors. The following modules you will study during the first year:
Global Management
Strategic Management and Leadership
Project Management
Strategic Information System Analyses
Accounting and Finance
Research Methods
Electronic Research Methods
Dynamic Websites
Last updated Mar 2018
About the School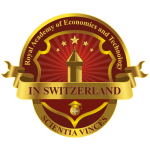 We offer a range of online study programs starting from Associate Bachelor Degree up to Doctorate Degree, including Masters and Bachelors study programs, all our Studies can be done in ONE academic ye ... Read More
We offer a range of online study programs starting from Associate Bachelor Degree up to Doctorate Degree, including Masters and Bachelors study programs, all our Studies can be done in ONE academic year part time (Friday to Sunday).
Read less