Program Description
3 TOP UNIVERSITIES = 1 EUROPEAN DOCTORATE All students will have in addition to ABMS Switzerland Doctorate a Joint Doctorate with University of Dąbrowa Górnicza (WSB) and Taras Shevchenko National University (KNU). ABMS is certified by EFMD EOCCS, the Swiss National Quality for Education (EduQua) and ASIC UK. WSB Is a European state-recognized university and KNU is a European public University founded 200 years ago and ranked among top 500 universities in the world. 3 Top European Universities = Best Virtual/Online Program = 1 Top European Doctorate SWITZERLAND + EU + TOP RANKED 500 Ph.D. in IT Business Research Methods Ph.D. in Business IT Writing and Structuring The Ph.D. in IT Business Research Methods is actually a program that has been designed for preparing individuals in different publications, designs and procedures related with research spanning across broad range of departments in business-related studies. This particular course is actually open for students who want to pursue their education in research methods associated with the business. Prominent aspects of this training program have the inclusion of team-based supervision and provide education related to below mentioned three departments in the majority of cases.
Professional skills
Methods of research
Theory development
Prominent disciplines that will form a part of this training program are as follow:
Management
Information System
Marketing
FACTS
It should be mentioned here that actually this particular program holds the reputation of being the highest level that is being awarded in the field of management sciences. Basically, this qualification has been designed for individuals who seek academic research or want to pursue careers as teachers in the field of management. Research in relation to study of business is actually something which covers a broad range of fields. An important point to mention here is that a good number of methods will be learned prior to getting involved in a research. The main focus of Ph.D. in IT Business research Methods is teaching different kinds of research related methods to students. The modern business world is getting extremely complicated and comprehensive. For surviving in the cut-throat competition that is present in the outside environment you need to use all the available tools and concepts. From using Social Media to writing business-related reports you need to be perfect in all departments otherwise things will get extremely complicated and tense. Ph.D. in Business IT writing and structuring is a qualification that has been introduced with the focus upon training professionals in IT writing as well as structuring so that modern business setups can take benefits from the skills of intelligent and up to date experts fulfilling their aims and targets. The coursework has been designed in such a manner where you will study some most important fields of business and statistics that can be used for not only improving the levels of profits but also for presenting an altogether better impression. IT writing as well as structuring can be termed as complicated, but once you get a hold of the main concepts it will get easy to manage and handle the associated tasks. You will have to attend classes along with many other important seminars where new techniques will be taught.
You can get enrolled in the PhD program if there is a master's degree present with you in the relevant field.
You can enjoy a decent career either as researcher or teacher after pursuing this program.
This program is equivalent to EQF (European Qualifications Framework) Level 8 - Doctorate Level. This program is equivalent to 180 ECTS How long should be my thesis? Usually from 60.000 – 100.000 words, students are allowed to have 10% less or more. Do you mention on the Ph.D. online or distance? No. Can I use the title? We have asked the Swiss Authorities about the title, and their answer was (Students are allowed to use the title they got from the school) Is there a "Thesis Defence"? Yes, and we recommend students to do it in Switzerland however it can be done ONLINE too, you need camera and microphone. Study Language: this study program taught entirely in English. We have 4 intakes per year: January, April, July, and October Is ABMS Accredited by a recognized European accreditation body? Yes, ABMS is authorized, validated, certified, accredited and an institutional member of over 50 public / private organizations.
Admission Requirements
Duration: 1-year study + thesis (thesis takes in average 2 years)
Age: Minimum age 25 years
Previous study: Master Degree or equivalent
English level: IELTS or equivalent (Only for students from non-English speaking countries or students who did not study at English speaking school)
Study Method: 100% Online / Distance
Fee: 3460 Euro per Semester
Note: Study fee does not include application and reservation fee (to guarantee you a study place) of 240 Euro (onetime payment and non-refundable).
Modules:
For the Ph.D., your thesis is the most important part, you have to write the whole thesis about the "Business IT" with one of our supervisors. The following modules you will study during the first year:
Global Management
Strategic Management and Leadership
Project Management
Strategic Information System Analyses
Accounting and Finance
Research Methods
Electronic Research Methods
Dynamic Websites
Last updated Mar 2018
About the School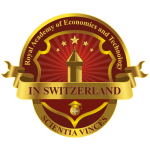 We offer a range of online study programs starting from Associate Bachelor Degree up to Doctorate Degree, including Masters and Bachelors study programs, all our Studies can be done in ONE academic ye ... Read More
We offer a range of online study programs starting from Associate Bachelor Degree up to Doctorate Degree, including Masters and Bachelors study programs, all our Studies can be done in ONE academic year part time (Friday to Sunday).
Read less