Pearson BTEC Level 5 Higher National Diploma in Business (RQF)
Program Description
Pearson BTEC Level 5 Higher National Diploma in Business (RQF)
The new Pearson BTEC Higher Nationals in Business is work-related qualifications and has been accredited onto the Regulated Qualifications Framework (RQF) and the aim is to develop students as professional, self-reflecting individuals with a sound business education, who are able to meet the demands of employers in a wide range of careers in industry, commerce, and public administration. It is a well-regarded qualification for entry to Higher Education and advanced professional studies and most Universities will accept it as the entry to their third-year degree programmes.
Pearson BTEC HND's are internationally recognized qualifications and are validated, administered and verified by BTEC which is part of Pearson, the UK's largest awarding body offering academic and vocational qualifications.
The Higher Diploma offered by the college is based on the principals of student centered learning and this learning method utilized, enables students to take an active part in their own learning. Course tutors help to generate motivation and self-reliance, which stimulates interest among students as they develop into independent learners using their skills to complete assignments to the standard required.
Students will be assessed on their submitted work during the course. Grades are awarded by the college and approved by the BTEC External Examiner.
A BTEC course leader will be available to guide students through the course and to help them understand the principles of BTEC.
It is, above all, a work-related qualification, designed to develop the skills of students to be able to solve problems which are likely to arise in any future employment. In addition, it enables students to continue their studies since it gives entry, and in some cases exemption, to a whole range of recognized diploma and degree courses. It is also possible to obtain subject for subject exemptions in other diploma and professional qualifications such as the ACCA - the Association of Chartered Certified Accountants, the Chartered Institute of Procurement and Supply (CIPS) and the Chartered Institute of Management Accountants (CIMA).
Entry Qualifications
Students must normally be aged 18 years or over.
They must possess at least four GCSE's or their equivalent qualification including English and Maths at grade C or above, or a BTEC First Diploma, plus at least one GCE A level and a level of English language equivalent to B2 of the CEFR - 5.5 IELTS with a minimum of 5.0 in all sections. Mature students (over 21 years of age) may be exempt from some of the above requirements on grounds of experience but where English is not the first language students must provide recent certification of having reached at least IELTS 5.5 as stated above.
Duration of Course
Each Course lasts two academic years consisting of two 15 week semesters per year, a total of 60 weeks tuition in 4 semesters.
The main intake of students is in September but we adopt a rolling programme so students can start at any time of the year.
The opportunity exists for those students who progress well through the course to finish in June thereby completing only three semesters. This assumes they will complete the full 16 unit programme so saving the cost of one semester. This is known as the fast track programme.
For those starting in September:
The first academic year commences in late September and ends in June the following year. This is the same for the second academic year.
The course is structured around unit deliveries via skype at mutually convenient times arranged between student and tutor. In addition, students will be expected to undertake the private study. Students will have to prepare at least two assignments per subject per term.
Syllabus
The Pearson BTEC HND is equivalent to the first two years of an Honours Degree programme at a UK University. These qualifications are designed to equip students with the knowledge, understanding, and skills required for success in current and future management roles.
The qualification enables students to apply for the third year of a related business degree at university.
Duration of course: Two years full-time study.
The Higher National Diploma in Business comprises 8 core units plus 8 option units:
The Higher National Certificate in Business comprises 6 core units plus 4 option units:
CORE Modules
Unit 1: Business Environment
Unit 2: Managing Financial Resources
Unit 3: Organisations and Behaviour
Unit 4: Marketing Principles
Unit 5: Aspects of Contract and Negligence for Business
Unit 6: Business decision making
Unit 7: Business Strategy
Unit 8: Research Project
To achieve Higher National Certificate level, students must gain a further 8 option units.
OPTIONS
Business
Unit 9 Management Accounting
Unit 10: Financial Systems and Auditing
Unit 11: Financial Reporting
Unit 12: Taxation
Business & Management Business & Marketing
Unit 13: Managing Activities
Unit 14: Managing People
Unit 15: Managing Information
Unit 16: Managing Self
Unit 17 Marketing Intelligence
Unit 18 Advertising and Promotion
Unit 19 Marketing Planning
Unit 20 Sales Planning and Operations;
Business & Marketing
Unit 21: Human Resource Management
Unit 22: Managing Human Resources Issues
Unit 23: Human Resource Development
Unit 24: Employee Relations
General
Unit 25: Purchasing.
Unit 26: Quality Management.
Unit 27: Small Business Management.
Unit 28: Environmental Management.
Unit 29: European Business.
CORE units - outline of contents
Unit 1: BUSINESS ENVIRONMENT
1 Objectives and purposes of organizations.
2 Local and national economy.
3 External market factors.
4 European dimension.
Unit 2: MANAGING FINANCIAL RESOURCES
1. Sources of finance.
2. Finance as a resource.
3. Financial performance.
4. Financial decisions.
Unit 3: ORGANISATIONS AND BEHAVIOUR
1 Approaches to management.
2 Organisational structure and culture.
3 Motivation theories and management practices.
4 Behavior of individuals.
Unit 4: MARKETING PRINCIPLES
1. Marketing process.
2. Target Marketing.
3. Marketing mix.
4. Market segments.
Unit 5: BUSINESS CONTRACTS AND NEGLIGENCE IN BUSINESS
Unit 6: BUSINESS DECISION MAKING
1 Collection of primary and secondary 2 Analysing data; 3 Formatting information 4 Software generated information
Unit 7: BUSINESS STRATEGY
1 Strategic planning
2 New strategies 3Evaluation and selection 4 implementation
Unit 8: RESEARCH PROJECT
1 Strategic planning.
2.Strategy formulation.
3 Strategy implementation
OPTIONS - outline of contents
Unit 9: MANAGEMENT ACCOUNTING
1 Concept and measurement of cost
2 Collect and analyze cost information
3 Budgets and cash flow forecasts
4 Monitor and control costs and budgets
Unit 10: FINANCIAL SYSTEMS AND AUDITING
1 Financial systems
2 Management control
3 Nature and purposes of internal and external audit
4 Auditing techniques
Unit 11: Financial Reporting
1 The legal and regulatory framework
2 Financial statements
3 Formats for publication
Unit 12: TAXATION
1 Tax practitioner and the UK tax environment
2 Personal tax
3 Sole traders and partnerships
4 Corporation tax
5 Capital gains tax
Unit 13: Managing activities
1 Organisational structure
2 Plan work activities
3 Manage work activities
4 Quality of products and services
5 Health & safety
6 Improvements
Unit 14: MANAGING PEOPLE
1 Select personnel
2 Development
3 Allocate work
4 Evaluate performance
5 Disciplinary and grievance procedures
Unit 15: MANAGING INFORMATION
1 Type of information
2 Sources of information
3 Gather information
4 Analyses information
5 Record and store information
6 Dissemination channels
Unit 16: MANAGING SELF
1 Skills audit
2 Development plan
3 Review and monitor progress
4 Evaluate progress
Business & marketing options units
Unit 17: MARTKET INTELLIGENCE
1 Buyer behaviour
2 Market resarech techniques
3 Competitir analysis
4 Customer satisfaction
Unit 18: ADVERTISING AND PROMOTION
1 Communication environment
2 Advertising
3 Below the line techniques
Unit 19: MARKETING PLANNING
1 Marketing austits
2 Marketing plan
3 Ethical issues
Unit 20: SALES PLANNING AND OPERATIONS
1 Field selling
2 Sales management
3 Controlling sales output
4 Sales environment
Business & personnel options
Unit 21: HUMAN RESOURCE MANAGEMENT
1 Personnel management and the new approach of human resource management.
2 Prrocdures and practices used for obtaining suitable employees
3 Principles and procedures for monitoring and reward the employee
4 Employess exit from the organization
Unit 22: MANAGING HUMAN RESOURCE ISSUES
1 Differing perspectives of human management
2 Flexiblity within the workplace
3 Equal opportunities within the workplace
4 Welfare provision
5 Human resource practices
Unit 23: HUMAN RESOURCE DEVELOPMENT
1 Learning theory
2 Systemmtic approach to training
3 Training methods
4 Government-led training initiatives
Unit 24: EMPLOYEEE RELATIONS
1 Unitary and pluralistic frames of reference
2 Industrial conflict and the resolution of collective disputes
3 Collective bargaining and negotiations
4 Employee participation
5 Shift from industrial relations to employee relations
Unit 25: PURCHASING
1 Purchasing function
2 Information sources and criteria
3 Quantities and quality of goods
4 National and transnational organization
Unit 26: QUALITY MANAGEMENT
1 Development of quality management
2 Approaches to quality management
3 Systems and procedures
4 Barriers
Unit 27: SMALL BUSINESS MANAGEMENT
1 Analyse perfornmance
2 Improve management and business performance
3 Business opbjectives and plans
Unit 28: ENVIRONMENTAL MANAGEMENT
1 Sustainability
2 Impact on the environment
3 Environmental management
4 Waste management
Unit 29: EUROPEAN BUSINESS
1 Effect of membership on UK economic policy
2 Patterns of trade
3 Implications for UK organisations of the enlargement of the EU
4 Assess opportunities for selling
More option units are available. for full list and specification visit the Edexcel website
Read our reviews:
Google: https://tinyurl.com/y8paf9gg
Sccot: https://tinyurl.com/y9p7p6sr
Hotcourses: https://tinyurl.com/y9s6su7b/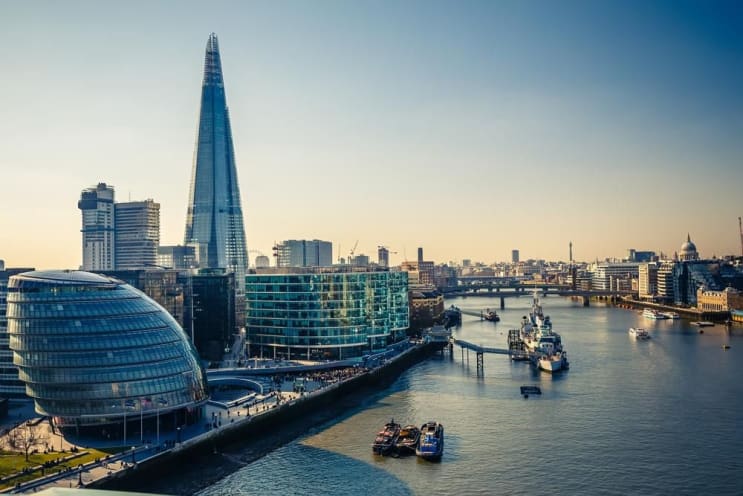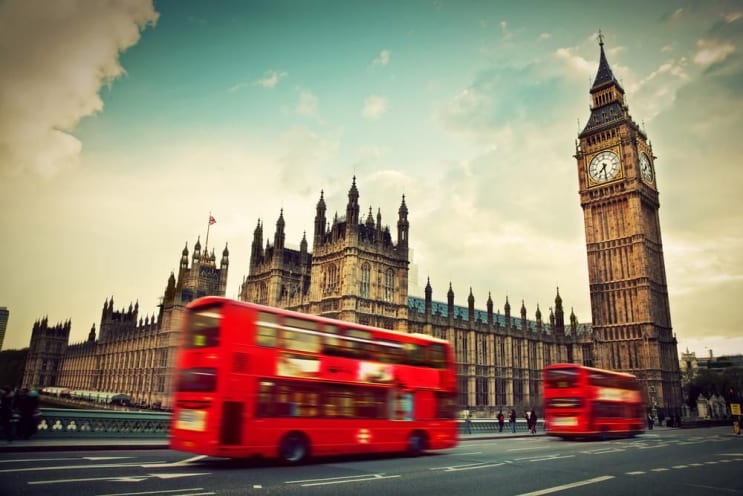 Last updated Oct 2018
About the School

Qualifications are essential to gaining recognition and respect. Students from UK, EU and from all over the world want to study in London and our philosophy is to provide high standards of teaching in ... Read More
Qualifications are essential to gaining recognition and respect. Students from UK, EU and from all over the world want to study in London and our philosophy is to provide high standards of teaching in an environment that encourages academic achievement alongside personal development while experiencing the culture and life of a vibrant city. Find the right course for you and get student centred learning throughout your time at the college. Students must be 18 years or over to apply.
Read less