Oxford Online Pre-sessional Course in English 2020
Read more about this program on the school's website
Program Description
Preparatory intensive online English course for new international students
The University of Oxford Language Centre is pleased to offer an Online Pre-sessional English course. This five-week intensive programme provides students with the necessary academic writing and speaking skills to prepare them for studying in English at Oxford. The course is suitable for both postgraduates and undergraduates. International academics, and students preparing to study at universities other than Oxford, are also welcome to apply.
What you will study
Over the five weeks, students will learn to write accurate, well-organised papers in a style appropriate to their discipline, and to use a range of reading techniques to improve their critical reading and note-taking skills. Students will practise their spoken English, learning how to express their ideas clearly and concisely, and to interact effectively and appropriately with others in seminar-style classes and during presentations. Furthermore, students will receive advice and practice on improving their listening skills. Specifically, the Online Summer Pre-sessional English Course will help students:
Write academic English for different audiences and purposes
Understand grammatical aspects of language that pose difficulty for non-native writers
Read more effectively, with increased efficiency and speed
Improve their pronunciation and learn to speak confidently in lectures, seminars and tutorials
Develop academic study skills such as searching for information and referencing sources
Key information
Length: 5-week online intensive course
Dates: Monday 10 August 2020 - Friday 11 September 2020
Cost: £1500
The course will be delivered through online lectures, recorded by our Academic English team and expert departmental lecturers. It will be supported with live classes, small seminars and one-to-one and group tutorials with English tutors (using video conferencing software).
These real-time classes will be based around interactive exercises and collaborative tasks, and students will be expected to research and prepare written and oral assignments in their discipline of study. Comprehensive feedback will be provided by tutors via videoconferencing software and the Oxford Virtual Learning Environment.
The Oxford Online Pre-sessional offers a stimulating introduction to academic and social life at the University of Oxford. Pre-sessional students will discover the history, traditions and unique culture of one of the world's oldest and most prestigious universities while making new friends.
"During the Pre-sessional course, you learn to study in English. We did lots of things which are useful for when you enter university: writing essays, literature reviews, debating in English…and at the end of the course, I felt much more confident in English and ready to start my university course."

Francois Denoël, Belgium, BA Economics
Benefits of our online course
There are a number of reasons to choose the Oxford Online Pre-sessional:
You are able to follow the course from the convenience of your own home and do not need to travel to Oxford
The course is specifically designed for online delivery. Using cutting edge technology and software, the course follows the same curriculum, and offers the same quality of experience, as our in-person offering
You will not miss out on personal feedback and social interactions. Over the five weeks, you will:

Receive regular personalised tutorials and feedback with University of Oxford language tutors
Have the opportunity to meet and socialise with students from around the world in a virtual classroom environment
Admission requirements
The course is open to all students with conditional or unconditional offers from Oxford University
The course will also accept international academics and students intending to study at other universities
Oxford University requires evidence of ability in English for admission to its courses. While the pre-sessional may be a condition for entrance onto a degree course, it is not an alternative to the test scores required by the University. Please see the University's English language requirements for undergraduate study or graduate study
A visa is not required for the online Pre-sessional course
Last updated Apr 2020
About the School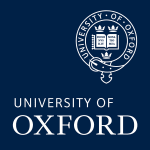 The Language Centre is the University's home for all students, academic and professional staff who want to improve their language skills. Whether you want to enhance your research skills, read more wi ... Read More
The Language Centre is the University's home for all students, academic and professional staff who want to improve their language skills. Whether you want to enhance your research skills, read more widely, communicate with people more easily, improve your career prospects or simply learn something new, the Language Centre offers a central hub for everyone.
Read less