Oxford Executive Leadership Programme
Read more about this program on the institution's website
Program Description
What does effective leadership look like, and how do you adapt the theory into practical changes in your approach?
This programme helps leaders from multiple sectors to answer this complex question and empowers them to drive change within their organisations. By examining personal motivation and purpose, and aligning with the purpose of the organisation, participants will be equipped to successfully navigate the challenges and dynamics of leadership.
Delivered in partnership with an online learning provider, GetSmarter, you will be part of a community learning together through a dedicated Online Campus.
Programme structure
Over the duration of this programme, you'll work your way through the following modules:
Module 1: Effective leadership: leading to high performance
Reflect on the relationship between effective leadership and performance in organisations.
Module 2: The job of the leader: envisioning and engaging
Learn about vision and engagement as two core activities of leaders.
Module 3: The job of the leader: choosing and connecting
Learn about decision-making and connection as two core activities of leaders.
Module 4: Leading with power and influence
Explore the significance of power and influence within leadership.
Module 5: Leading teams for effective performance
Explore the functions and dynamics of high-performance leadership.
Module 6: Strategies and models for leading change
Consider the role of the leader in driving change.
Module 7: Mastering complexity and a plurality
Explore strategies to manage the complexity inherent in leadership.
Module 8: Reflect on your purpose as a leader
Establish alignment between your personal purpose and the purpose of your organisation.
Download your programme prospectus to find out more.
Benefits
On completion of this programme, you'll walk away with:
A refined understanding of your leadership purpose and how to align it with your organisation's purpose
The frameworks and leadership skills needed to overcome modern workplace challenges and manage teams effectively
Strategies for driving change and preparing your organisation for the future
Guidance from leading industry experts and Oxford Saïd faculty, and access to the official Oxford Executive Education Alumni group on LinkedIn
FAQs
This programme is presented entirely online, in collaboration with leaders in online education GetSmarter. View this Oxford Executive Leadership Programme on the GetSmarter website to find out about upcoming programme dates, the programme price, and more.
Download your prospectus to find out more about this programme.
Will I have the time?
GetSmarter's learning model is designed to help you, as a working professional, improve your skills without compromising on work and family responsibilities. The programme work is broken up into weekly, manageable modules, with incremental deadlines, designed to help you pace yourself over the duration of the programme, and allow you the flexibility to work when it suits you best.
At the beginning of each week, you'll be presented with all the lectures, notes, and assignments necessary for completion. Once registered you'll be assigned a personal Success Manager. You will have access to your Success Manager, who will help you set goals and track key milestones, manage your time, and field any administrative requests you might have.
What is the online campus?
The Online Campus (OLC) will be your virtual classroom for the duration of your programme. Through its easy-to-use interface, you'll have access to a diverse variety of programme content formats, including interactive video lectures, module notes, practice quizzes, Prezis, assignment briefs, and additional web resources.
On the Online Campus, you'll also be able to ask questions and interact with your fellow students and Head Tutor through the OLC discussion forums. If you're experiencing tech issues or need advice from your personal Success Manager, you can use the OLC to get in touch.
Can my employer assist with payment?
By improving your skills and industry knowledge, you'll be having an influence on the success of your organisation. Why wouldn't you ask your boss to help you fund your studies if it's going to have an impact on the way you do business?
Here is a guide to show you how to receive financial assistance from your employer.
What are my payment options?
You can either pay your tuition fees in full before the programme starts, or you may opt for a two-part payment plan for programmes nine weeks and shorter. For programmes ten weeks or longer, there is a three-part payment plan available. To find out more on payment options please visit our Payment and Financing page.
If you have any other queries, please contact:
+44 1865 950 945
oxfordonline@getsmarter.com
Last updated Jul 2020
About the School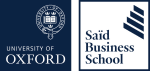 Founded in 1996, Saïd Business School, University of Oxford is a young, vibrant and entrepreneurial business school, deeply embedded in an 800-year-old, world-class University. Oxford Saïd is determin ... Read More
Founded in 1996, Saïd Business School, University of Oxford is a young, vibrant and entrepreneurial business school, deeply embedded in an 800-year-old, world-class University. Oxford Saïd is determined to deliver cutting-edge education and groundbreaking research that transforms individuals, organisations, business practice, and society.
Read less
Visit the school's website