Oxford Digital Marketing: Disruptive Strategy Programme
Home ›
Courses ›
Oxford Digital Marketing: Disruptive Strategy Programme
Read more about this program on the school's website
Program Description
Are you confident about navigating the ever-changing digital marketing landscape?
The Oxford Digital Marketing: Disruptive Strategy Programme aims to equip you with the skills, frameworks, and know-how to adapt your marketing strategy to meet your digitally-focused customers' requirements. The programme toolkit is designed to introduce you to emerging digital marketing channels that you can use to enhance business performance and provide you with a grounding in data analytics so that you can make data-driven decisions.
This is a practical digital marketing strategy programme, developed by faculty from Saïd Business School, University of Oxford and leading industry experts. The programme will provide you with a comprehensive understanding of trends in the digital marketing landscape, and help you to stay relevant by preparing you to take advantage of future opportunities.
You'll walk away with:
A future-focused perspective on marketing, and insight into how to use emerging digital channels and technologies, such as artificial intelligence (AI) and chatbots, within your organisation.
Skills to effectively analyse and leverage data to make impactful, data-driven decisions.
An integrated digital marketing strategy based on your own organisational context.
A global network of like-minded professionals, and access to the official Oxford Executive Education Alumni group on LinkedIn*.
*This is an official Saïd Business School, University of Oxford alumni group for online and executive programmes. Should you fail to successfully complete the group access will be revoked.
Programme structure
Saïd Business School, University of Oxford is collaborating with GetSmarter, a brand of 2U, Inc., to create a new class of learning experience – one that is immersive, collaborative, and designed for optimal accessibility to the busy working professional. Take advantage of flexible learning (8–10 hours per week) and the support of a personal Success Manager on the easy-to-use Online Campus interface. Join a global learning community of like-minded professionals from around the world and earn a certificate of attendance from Oxford Saïd as recognition of the industry-leading competencies you've developed over the eight weeks of this programme.
The topics covered in this programme include:
Module 1: Marketing disrupted
Analyse the key trends and emerging influences on marketing practices, particularly from disruptive technologies within the marketing technology landscape.
Module 2: Marketing psychology
Draw from behavioural and decision-making sciences to determine the rationale behind consumer behaviour in digital environments.
Module 3: Value creation
Determine how organisations can create value through marketing and what methods they may use to do so.
Module 4: Established digital marketing channels
Develop a deeper understanding of established digital marketing channels and consider how to align them with your business goals.
Module 5: Emerging digital marketing channels
Investigate newer, emerging digital marketing channels and consider how these disruptive technologies could be used to strategically create value.
Module 6: The power of communities and influence
Discover how to leverage the power of digital communities and social influence and identify opportunities for making use of practices such as influencer marketing.
Module 7: Experimentation, measurement and analytics
Develop a more data-driven approach to marketing through investigating various approaches to measurement, experiment-based thinking and marketing analytics.
Module 8: The future of marketing
Devise ways to implement the knowledge and practical skills gained in this programme in the heavily digital and technology-enabled future of marketing.
Download your programme prospectus to find out more.
Who would benefit?
This open enrolment programme is best suited to marketing professionals looking to expand their understanding of digital principles and practices, and gain a future-focused perspective on marketing strategy. The programme is specifically designed for anyone who may be seeking a deeper understanding of how to harness the digital revolution and the opportunities that emerging marketing channels will bring.
How to register
This online programme is available to professionals around the world, regardless of location, academic study, or work experience. While there are no acceptance criteria or registration fees, you'll need a current email account and access to a computer and the internet, as well as a PDF reader and Excel. You may need to view Microsoft PowerPoint presentations and read and create documents in Microsoft Word, or similar programmes.
FAQs
This programme is presented entirely online, in collaboration with leaders in online education GetSmarter. View this Oxford Digital Marketing: Disruptive Strategy Programme on the GetSmarter website to find out about upcoming programme dates, the programme price, and more.
Download your prospectus to find out more about this programme.
Will I have the time?
GetSmarter's learning model is designed to help you, as a working professional, improve your skills without compromising on work and family responsibilities. The programme work is broken up into weekly, manageable modules, with incremental deadlines, designed to help you pace yourself over the duration of the programme, and allow you the flexibility to work when it suits you best.
At the beginning of each week, you'll be presented with all the lectures, notes, and assignments necessary for completion. Once registered you'll be assigned a personal Success Manager. You will have access to your Success Manager, who will help you set goals and track key milestones, manage your time, and field any administrative requests you might have.
What is the online campus?
The Online Campus (OLC) will be your virtual classroom for the duration of your programme. Through its easy-to-use interface, you'll have access to a diverse variety of programme content formats, including interactive video lectures, module notes, practice quizzes, Prezis, assignment briefs, and additional web resources.
On the Online Campus, you'll also be able to ask questions and interact with your fellow students and Head Tutor through the OLC discussion forums. If you're experiencing tech issues or need advice from your personal Success Manager, you can use the OLC to get in touch.
Can my employer assist with payment?
By improving your skills and industry knowledge, you'll be having an influence on the success of your organisation. Why wouldn't you ask your boss to help you fund your studies if it's going to have an impact on the way you do business?
Here is a guide to show you how to receive financial assistance from your employer.
What are my payment options?
You can either pay your tuition fees in full before the programme starts, or you may opt for a two-part payment plan for programmes nine weeks and shorter. For programmes ten weeks or longer, there is a three-part payment plan available. To find out more on payment options please visit our Payment and Financing page.
If you have any other queries, please contact:
+44 1865 950 945
oxfordonline@getsmarter.com
Last updated Jul 2020
About the School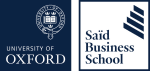 Founded in 1996, Saïd Business School, University of Oxford is a young, vibrant and entrepreneurial business school, deeply embedded in an 800-year-old, world-class University. Oxford Saïd is determin ... Read More
Founded in 1996, Saïd Business School, University of Oxford is a young, vibrant and entrepreneurial business school, deeply embedded in an 800-year-old, world-class University. Oxford Saïd is determined to deliver cutting-edge education and groundbreaking research that transforms individuals, organisations, business practice, and society.
Read less
Visit the school's website