Oxford Algorithmic Trading Programme
Read more about this program on the institution's website
Program Description
Are you up to speed with the latest trends in algorithmic trading?
The Oxford Algorithmic Trading Programme aims to give participants a comprehensive overview and understanding of the rules that drive successful algorithmic trading strategies. The programme is led by Nir Vulkan, Associate Professor of Business Economics at Oxford Saïd, a leading authority on applied research and teaching on hedge funds. The programme also features a host of guest experts leading the systematic trading industry.
Learn what propels successful hedge funds, and gain a thorough introduction to financial theory and behavioural finance. Observe a functional trend model in action, and discuss its applications to real-world market conditions. Understand what biases may be present in the market, and how these behavioural traits can create exploitable patterns.
You'll walk away with:
A firm grasp of the rules that drive successful algorithmic trading strategies.
The ability to assess the efficacy of an algorithmic trading model in a real-world market environment.
An understanding of how automation, AI, machine learning, and emerging technologies will impact the future of systematic trading.
Knowledge, insights, and frameworks from esteemed Oxford University faculty, and a host of international industry experts.
Programme structure
Saïd Business School, University of Oxford is collaborating with GetSmarter, a brand of 2U, Inc., to create a new class of learning experience – one that is immersive, collaborative, and designed for optimal accessibility for the busy working professional. Take advantage of flexible learning (8–10 hours per week) and the support of a personal Success Manager on the easy-to-use Online Campus interface. Join a global learning community of like-minded professionals and earn a certificate of attendance from Oxford Saïd as recognition of the industry-leading competencies you've developed over the six weeks of this programme.
The topics covered in this programme include:
Module 1: Introduction to classic and behavioural finance theory
Understand both fundamental approaches and how theoretical models are applied.
Module 2: Systematic trading and the state of the investment industry
Discover the history and latest innovations of the algorithmic trading industry.
Module 3: Technical analysis and the methodology of trading system design
Illustrate the processes used to model automated trading systems.
Module 4: Building an algorithmic trading model
Assess the efficacy of an algorithmic trading model.
Module 5: Evaluation criteria for systematic models and funds
Understand the criteria required for a critical overview of Systematic Models and Funds.
Module 6: Future trends in algorithmic trading
Learn about future trends and the technologies poised to facilitate its growth.
Download your programme prospectus to find out more.
Who would benefit?
This open enrolment programme is for anyone interested in algorithmic trading, and how it may affect their career. The Oxford Algorithmic Trading Programme is intended for new hires to quantitative firms and people already in finance who have never had the chance to learn about algorithmic trading.
This programme will be beneficial to you if you're already in the trading and investment space, or a professional not currently familiar with the algorithmic trading platform. The programme will also give you an introduction to the skills and procedures required to develop or implement your own algorithmic trading strategies. In addition to career or financial gains, this programme will be of value to anyone interested in accessing the thinking of industry leaders and top systematic trading academics. Everyone who wishes to thoroughly explore the key issues facing algorithmic systematic traders, as well as private and part-time traders who wish to improve their trading abilities will benefit from the programme.
How to register
This online programme is available to professionals around the world, regardless of location, academic study, or work experience. While there are no acceptance criteria or registration fees, you'll need a current email account and access to a computer and the internet, as well as a PDF reader and Excel. You may need to view Microsoft PowerPoint presentations and read and create documents in Microsoft Word, or similar programmes.
FAQs
This programme is presented entirely online, in collaboration with leaders in online education GetSmarter. View this Oxford Algorithmic Trading Programme on the GetSmarter website to find out about upcoming programme dates, the programme price, and more.
Download your prospectus to find out more about this programme.
Will I have the time?
GetSmarter's learning model is designed to help you, as a working professional, improve your skills without compromising on work and family responsibilities. The programme work is broken up into weekly, manageable modules, with incremental deadlines, designed to help you pace yourself over the duration of the programme, and allow you the flexibility to work when it suits you best.
At the beginning of each week, you'll be presented with all the lectures, notes, and assignments necessary for completion. Once registered you'll be assigned a personal Success Manager. You will have access to your Success Manager, who will help you set goals and track key milestones, manage your time, and field any administrative requests you might have.
What is the online campus?
The Online Campus (OLC) will be your virtual classroom for the duration of your programme. Through its easy-to-use interface, you'll have access to a diverse variety of programme content formats, including interactive video lectures, module notes, practice quizzes, Prezis, assignment briefs, and additional web resources.
On the Online Campus, you'll also be able to ask questions and interact with your fellow students and Head Tutor through the OLC discussion forums. If you're experiencing tech issues or need advice from your personal Success Manager, you can use the OLC to get in touch.
Can my employer assist with payment?
By improving your skills and industry knowledge, you'll be having an influence on the success of your organisation. Why wouldn't you ask your boss to help you fund your studies if it's going to have an impact on the way you do business?
Here is a guide to show you how to receive financial assistance from your employer.
What are my payment options?
You can either pay your tuition fees in full before the programme starts, or you may opt for a two-part payment plan for programmes nine weeks and shorter. For programmes ten weeks or longer, there is a three-part payment plan available. To find out more on payment options please visit our Payment and Financing page.
If you have any other queries, please contact:
+44 1865 950 945
oxfordonline@getsmarter.com
Last updated Jul 2020
About the School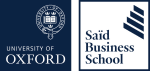 Founded in 1996, Saïd Business School, University of Oxford is a young, vibrant and entrepreneurial business school, deeply embedded in an 800-year-old, world-class University. Oxford Saïd is determin ... Read More
Founded in 1996, Saïd Business School, University of Oxford is a young, vibrant and entrepreneurial business school, deeply embedded in an 800-year-old, world-class University. Oxford Saïd is determined to deliver cutting-edge education and groundbreaking research that transforms individuals, organisations, business practice, and society.
Read less
Visit the school's website