Online Specialized Studies Award in Machine and Deep Learning
Home ›
Online Specialized Studies Award in Machine and Deep Learning
Read more about this program on the school's website
Program Description
Overview
Machine Learning and Natural Language Processing define the current state of the art of Artificial Intelligence. These technologies, which are a form of data mining and data analysis, continuously learn from the provided information. They recognize hidden patterns that often provide dramatic competitive advantages at relatively low costs to the organization. These technologies are creating significant improvements in way we work, interact, and live producing efficiencies never imagined before. These methods are being applied in a diverse range of industries including: sales, marketing, advertising, health care, criminal justice, finance customer support and cool new industries like self-driving cars and highly efficient automated homes. Organizations today use these methods not only to improve their core business operations but also for developing new business models.
Who Should Enroll
This program is intended for professionals in a variety industries and job functions who are looking to help their organization leverage the massive amounts of diverse data they collect and develop self-improving systems that improve their organizations ability to compete in the global market place. Specific job titles that would benefit from this program include: Marketing, Sales, Business Analysts, Data Engineers, Data Analysts, Computer Scientists, Database Administrators, Researchers, Statisticians, and those professionals looking to broaden their skills in this high-demand field while leveraging their unique domain expertise.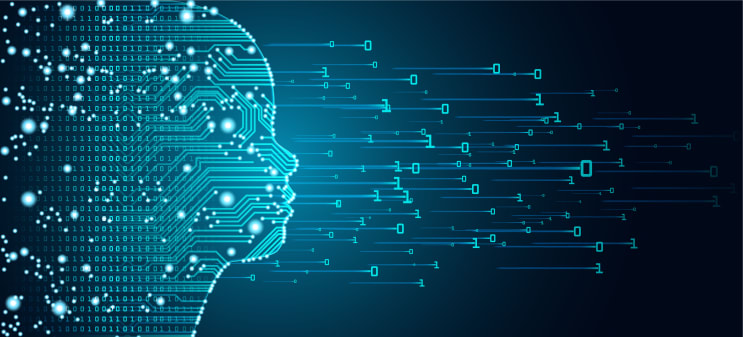 Career Insight
Occupational summary for computer and information research scientists in the United States.
Jobs: 33,286 (2019)
Projected Growth: 18.7% (2019-2029)
Annual Salary: $118k-$183k (25th-75th Percentile)
Program Benefits
Learn from industry experts how to apply the art and science of machine and deep learning to deliver new insights and improve the competitiveness of your business
Explain what kinds of problems are best suited for machine learning and which are best for deep learning
Understand and apply machine and deep learning software tools used in industry to solve business problems
Explain a variety of learning algorithms and how they are applied to understand differences between unsupervised, semi-supervised, supervised and reinforcement processes
Learn methodologies and tools to apply algorithms using a wide range of real data types including structured and unstructured text, video, and images from internal or external sources (e.g. scraped web data) and evaluate their performance
Determine related software toolkits to consider and how to integrate them into existing data workflows
Utilize basic building blocks, general principles and cloud technologies such as Amazon Web Services (AWS) to design machine learning algorithms
Learn the tools and techniques of Natural Language Processing (NLP) and its use in the analysis of human generated content
Understand common pitfalls and challenges using neural networks and deep learning tools
Understand what hardware or virtual machines are needed for deep learning
Explain the difference between machine and deep learning versus traditional statistical data analysis techniques
Course Schedule
Prerequisite Courses
Introduction to Python Programming
Intermediate Python
Practical Math & Statistics for Data Science
Required Courses
Tools and Techniques for Machine Learning
Artificial Networks
Text Mining and Analytics for Machine Learning
Elective Courses (Minimum 4 units)
Introduction to Predictive Analytics
Deep Learning Using TensorFlow
Last updated Oct 2020
About the School
In the U.S. News & World Report annual college survey, UC Irvine is ranked among the top 50 universities nationally, and ranks tenth among all public universities.
In the U.S. News & World Report annual college survey, UC Irvine is ranked among the top 50 universities nationally, and ranks tenth among all public universities.
Read less