Online Specialization in Instructional Design for Higher Education
Home ›
Online Specialization in Instructional Design for Higher Education
Program Description
Overview
The need for instructional designers in higher education is on the rise. Universities and colleges are challenged to find qualified job applicants who have a background specific to higher education course development.
This fully online, short-format professional development program will help you build your skills in instructional design while taking into consideration the specific nuances of working in a higher education environment.
Whether you're an educator exploring an instructional design role or a current designer looking to transition, this 100% online program – taught by industry experts – will provide you with a brand new toolkit of skills and knowledge to help prepare you for a successful career in higher education instructional design.
Who Should Attend
Former teachers and educators seeking to transition to an instructional design position outside of the classroom
Instructional designers with corporate experience who are looking to transition their skills to an educational environment
Staff and faculty at higher education institutions with an interest in instructional design
Career Insight
Occupational summary for instructional coordinators.
154,023 Jobs (2018)
11.7% Projected Growth (2018-2028)
$49k-$82k Annual Salary (25th-75th Percentile)
Program Benefits
Apply the foundational principles of learning theory to your own pedagogical approach
Adapt the course development process to higher education settings
Evaluate the need and application of educational media
Identify personal touchpoints for course facilitation and determine how you will train instructors
Specialization Requirements
A specialization certificate is awarded upon successful completion of 4 required courses totaling 4 units. Students must earn a letter grade of "C" or better in each course in order to be eligible for the specialization. Upon completion of requirements, submit a Request for Specialization with a non-refundable fee of $35. All requirements must be completed within five (5) years after the student enrolls in his/her first course. Students not pursuing a specialization award are welcome to take as many individual courses as they wish.
Advisory Committee
Camille Funk, Director, DesignPlus, UCI Division of Continuing Education
Ann Kwinn, Associate Professor and Instructional Designer, Office of Innovative Teaching & Technology, Azusa Pacific University
Melissa Loble, Senior Vice President of Customer Success and Partners, Instructure
Doron Zinger, Director of CalTeach Program, UCI School of Education
Last updated Jan 2020
About the School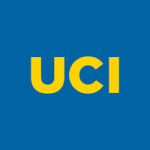 In the U.S. News & World Report annual college survey, UC Irvine is ranked among the top 50 universities nationally, and ranks tenth among all public universities.
In the U.S. News & World Report annual college survey, UC Irvine is ranked among the top 50 universities nationally, and ranks tenth among all public universities.
Read less