Online Social Media Marketing Course
Home ›
Media ›
Online Social Media Marketing Course
Read more about this program on the school's website
Program Description
BrainStation's Online Social Media Marketing Course is designed to introduce key social media concepts, tools, and best practices. Taught by industry-leading professionals, the course uses a project-based learning model that mimics what Social Media Marketers experience in the field. Students will gain hands-on experience building measurable, end-to-end social campaigns, and working with social media management platforms including Business Manager for Instagram and Facebook, and LinkedIn Campaign Manager.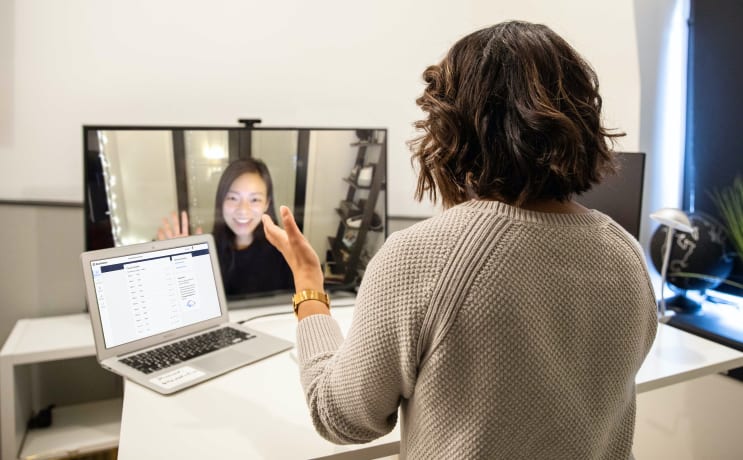 What You'll Learn
Developing a Strategy
Learn to define the overall goal of content marketing and social media advertising, with key performance indicators. Based on business goals, you'll select your platforms and develop an understanding of what success looks like.
Creating Campaigns
You'll dive deep into social media marketing ad platforms (such as Business Manager for Instagram and Facebook) to create your campaign, including selecting ad units, writing dynamic copy, and setting targets to minimize spend and maximize results.
Optimizing Performance
Take a data-driven approach to social media advertising, by learning to analyze data and adjust your campaign's copy, spend, and targeting to ensure success.
Master Social Media Marketing Tools
Facebook Business Manager
LinkedIn
Instagram
Learn from Industry Leading Guest Speakers
BrainStation students get access to exclusive guest lectures and online panel discussion events led by some of the world's leading subject matter experts and professionals.
Join a Community of World-Class Professionals
When you take a BrainStation online course, you are learning with the very best. Enroll today to tap into a global network of instructors and students at some of the most innovative organizations in the world.
Experience the Future of Learning
BrainStation provides an unmatched online learning experience, with a world-class, data-driven learning platform, engaging live classes that emphasize collaboration and feedback, and comprehensive training and development resources. Learn in-demand social media marketing skills with engaging live lectures, and then apply them immediately, working on projects in a collaborative, online setting.
Flexible Payment Options
BrainStation offers some of the most competitive payment options for digital learning, with a range of flexible plans and scholarship opportunities.
What Our Students Are Saying
"The best part of my experience with BrainStation was the great Instructors and the well-organized course materials. I was very impressed with what we did in the class, which was heavily focused on hands-on projects."

Sonny, Course Report

"My experience at BrainStation was nothing short of fantastic. The staff is extremely professional, insightful, and attentive. The facilities are superb and create an ideal environment for both learning and networking. I would definitely consider taking another BrainStation course to continue my professional development."

David, Google

"I've taken multiple professional development courses and BrainStation has by far been my favorite experience ... the teachers are professionals in the industry and always seem to be willing to take extra time outside of class to make sure you're staying up to speed."

Ashleigh, Switchup
Last updated Oct 2020
About the School

BrainStation is the global leader in digital skills training, empowering students and professionals to succeed in the digital age. Established in 2012, BrainStation has worked with over 500 instructor ... Read More
BrainStation is the global leader in digital skills training, empowering students and professionals to succeed in the digital age. Established in 2012, BrainStation has worked with over 500 instructors from the most innovative companies, developing cutting-edge, real-world digital education that has empowered more than 100,000 professionals and some of the largest corporations in the world.
Read less