Online Master of Science in Communication Management
Home ›
MSc ›
Online Master of Science in Communication Management
Program Description
Communication Management Online
The Master of Science in Communication Management program is a 31-credit, professionally-oriented program that focuses on a deep exploration of communication principles and practices. It features coursework in key areas such as audience analysis and communication strategies for emerging media, and organizational communication, as well as research and data synthesis. Emphasizing strategic communication in the workplace and public communication, this program prepares entry-level and mid-career professionals to engage in effective communication campaigns and handle conflict and crisis management.
The MS degree in the Klein College of Media and Communication is offered completely online through an exciting combination of webinar and teleseminar courses, which allows students to learn through both online interactions with faculty and resources they may access at their convenience. Additionally, the online format enables international students to participate from their home countries.
The MS in Communication Management can be completed in a single calendar year, allowing postgraduate students opportunities to immediately apply the research and theory they've learned and build competence and strategic mastery in their workplaces. In addition to core coursework that provides a foundation in communication theory and research, students will also complete the requirements necessary for earning two graduate certificates: one in Strategic Communication and Cross-Cultural Leadership and another in Conflict Management and Dispute Resolution.
Typical Careers
The MS in Communication Management prepares students to relate and adapt strategies to real-world business situations and is highly beneficial for those seeking careers in corporate and nonprofit organizations, public and government relations, and public and political advocacy.
Students gain effective executive skills to manage different organizational demands such as crisis management, cross-cultural conflict, employee dispute resolution, leading diverse teams and responsible decision-making in both corporate and noncorporate institutions.
Target Employers
Situated in the media-rich job market of Philadelphia, Klein College of Media and Communication provide its alumni with direct access to the region's largest, most well-respected agencies and corporate communications firms, including INK Public Relations, Maven Communications, Tierney and many more.
Program Requirements
General Program Requirements:
Number of Credits Required Beyond the Baccalaureate: 31
Required Courses:
CMGT 8101 Communication Management Research Methods
CMGT 8103 Organizational Communication
CMGT 8105 Social Responsibility in Corporations and Not-for-Profit Organizations
CMGT 8106 Communication Theory for Professionals
Additional Courses:
CMGT 5001 Communicating Organizational Leadership
CMGT 5002 Leadership in Crises and Conflict Management
CMGT 5003 Leading Diverse Teams
CMGT 5004 Cross-Cultural Leadership
CMGT 5101 Conflict Management Processes in the Workplace
CMGT 5102 Designing Workplace Dispute Systems
Capstone Course
Admission Requirements
Letters of Reference: Number Required: 2
From Whom: Letters of recommendation should be obtained from evaluators who are able to provide insight into the applicant's potential for professional achievement and aptitude for graduate study.
Bachelor's Degree in Discipline/Related Discipline: All applicants must present credentials that are the equivalent of the baccalaureate degree at Temple University.
Statement of Goals: Include your special interests within the discipline and expectations for the program.
Standardized Test Scores: GRE: Optional. Scores at or above the 65th percentile are expected.
Applicants who earned their baccalaureate degree from an institution where the language of instruction was other than English, with the exception of those who subsequently earned a master's degree at a U.S. institution, must report scores for a standardized test of English that meet these minimums:
TOEFL iBT: 105

IELTS Academic: 7.0

PTE Academic: 72
Resume: Current resume or curriculum vitae required.
Writing Sample: If you elect to not submit GRE scores, you are required to submit one of the options below so that your readiness and ability/potential to engage rigorously with graduate-level work can be assessed:
Professional writing samples that you produced in a professional capacity, such as a project report, public relations release, or any internal communications. Please include a cover sheet indicating the purpose of the piece, the intended audience, and if any analysis was done.

Academic paper or published article. Please include a cover sheet identifying the course and term for which the academic paper was written or for what publication and on what date the material was published.
Last updated Nov 2019
About the School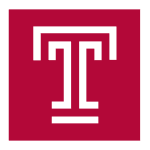 Whether you want to use video and podcasts to document the vibrant, historic city of Philadelphia; harness the power of Twitter to create social change; research the nature of political and persuasive ... Read More
Whether you want to use video and podcasts to document the vibrant, historic city of Philadelphia; harness the power of Twitter to create social change; research the nature of political and persuasive communication; or travel abroad to report from countries around the world, the Klein College of Media and Communication has a program that suits you. Our flexible yet rigorous curricula combine the latest innovations in digital media with the expertise of experienced, renowned faculty members and scholars.
Read less