Online Master of Business Administration (MBA)
Home ›
MBA ›
Online Master of Business Administration (MBA)
Program Description
Professionals with an EBU MBA degree are able to enhance their personal portfolio. The options of an online education fit well into an already busy schedule. In addition, the best business degrees are lived or shared experiences. The real-world experience presented by serious academics begins in year one as you build your general management knowledge and gain valuable experience from colleagues and Professors. Dive into complex managerial issues with this series of elective courses and gain insight into the perspectives of a senior manager or leader while understanding the larger context of management. Develop managerial skills including management in a global context.
The courses presented here offer a menu of choices in each required discipline, calibrated to your skills, experience, and future goals. As an applied branch of Business Management, the Master of Business Administration explores specializations such as Operations and Management, Financial Accounting and Reporting, Human Resource Management, Global Economics, Managerial Accounting, and International Marketing. Business institutions constantly seek MBA trained personnel and these courses are designed to guarantee that you meet the demands.
The Master of Business Administration is a one-year degree program specifically designed to prepare graduates as the next generation of Managers.
Students completing this Master pursue careers in:
Consultant

Finance Manager

Marketing Manager

Operations Manager

Financial Analyst

Healthcare Administrator

Information Systems Manager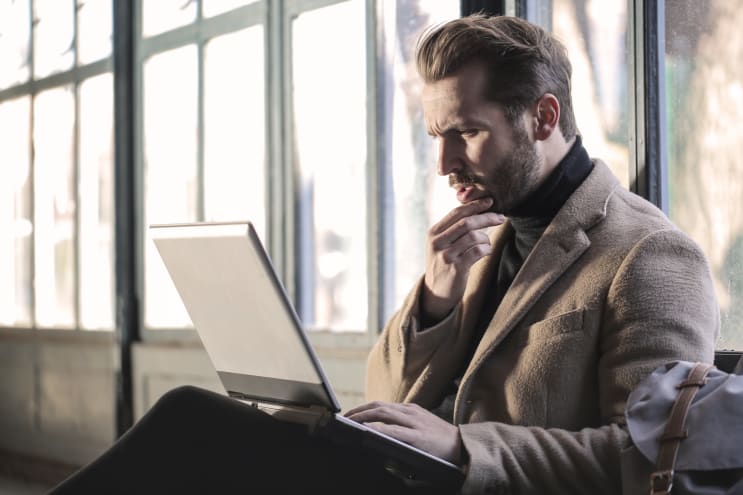 MBA Program Learning Outcomes
EBU learning goals are intended to enhance student learning in the following areas: communication, ethical reasoning, analytical skills, information technology, global outlook, critical thinking, and understanding of synergy. Upon completion of the MBA Program, graduates will among others:
Demonstrate professionalism and leadership.

Demonstrate a global perspective.

Understand innovation and IT issues that shape and frame competition.

Possess the skills to integrate business concepts from various disciplines.

Apply knowledge and skills to solve multiple and varied business problems.

Have an appreciation for ethical decision-making.
Program Structure
Term I (October - December)
Marketing Management (4 ECTS)
Marketing Analysis & Research

Internet Marketing and ICT

Customer Relations Management
Human Resource Management (4 ECTS)
Recruitment & Selection

Performance and Management

Employee Relations and Labour laws
Financial Accounting and Reporting (4 ECTS)
Recording of Financial Transactions

Bookkeeping, T-Accounting and Journal entries

Profits, Cash Flow, Assets, and Liabilities
Corporate Policy and Ethics (4 ECTS)
Business Problems and Issues

Corporate Strategy and Objectives

CSR, CER, and Public stakeholders
Statistics and Data Analysis (4 ECTS)
Methods of Forecasting

Time Series Analysis

Distribution and Analysis of Variance
Business Law Seminar (2 ECTS) – Seminar
Elements of Contract law

Disputes, Arbitration, and Settlement
Term II (January - March)
International Marketing (4 ECTS)
Competitive Advantage

Global Advertising/Promotion

Brand and Product Decisions
Entrepreneurship (4 ECTS)
Foundations of Entrepreneurship

Creativity & Risk

Human Capital Management
Advanced Managerial Accounting (4 ECTS)
Job Order Costing

Activity-Based Costing

Segment Reporting
The Global Economy (4 ECTS)
International Trade

Exchange Rates, Interest Rates

Balance of Trade
Global Strategic Management (4 ECTS)
Forces of Globalisation

Personal Values and Ethics

Multiple Stakeholders
Communication Skills (1 ECTS) – Seminar
Communication Theories

Effective Presentations

Developing Listening Skills
Term III (April - June)
Operations Management (4 ECTS)
Supply Chain Management

Logistics Management

Product Design and Development
Strategic Leadership in Organizations (4 ECTS)
Strategic Thought and Planning

Organizational Change

Design for Results
Corporate Finance (4 ECTS)
Capital Asset Pricing Model

Stock and Bond Valuations

Debt Management
Information Technology and Strategy (4 ECTS)
Technology Management

Diffusion and Absorption

Innovation and Management
Negotiation (1 ECTS) – Seminar
Effective Negotiation

Appropriate Tactics

Confidence in Negotiation
Final Project/Capstone (6 ECTS)
Case studies and a comprehensive Capstone Project - Mandatory Campus Week One Term: Networking, Final Exams
Last updated Jul 2020
About the School
European Business University of Luxembourg is dedicated to achieving and sustaining a tradition of academic excellence by ensuring it is at the forefront of evolving innovation. EBU strives to become ... Read More
European Business University of Luxembourg is dedicated to achieving and sustaining a tradition of academic excellence by ensuring it is at the forefront of evolving innovation. EBU strives to become of the benchmark of world-class quality education by drawing on the talents of an actively supported team of internationally recognized staff and faculty of women and men from transcultural backgrounds.
Read less