Online Master in Sports Coaching
Program Description
| | |
| --- | --- |
| Master's Name | Online Master in Sports Coaching |
| Course start | April 2021 |
| Duration | 12 months |
| Language | Spanish |
Presentation of the Master
The Online Master in Sports Coaching is a ten-month program designed to train our students with the knowledge, skills and tools necessary to act as a sports coach and to work with athletes, teams, clubs or institutions, developing skills, confidence, transformation and leadership .
The program offers a very current vision of coaching, putting the sports industry at the center and offering tools and knowledge that will be used by our students to apply them in all professional - and even personal - fields, in the management of teams and people. Understanding coaching as a tool that the coach provides to his coachee and as a quality that any coach who wants to optimize the skills of his athletes, players or team must have. We will underline the importance of psychological performance in sports results, as well as the possibility of its learning and internalization through the use of conversational and analytical coaching techniques.
The program is intended for people who want to become a sports coach and acquire new skills for the accompaniment and development of professional or amateur athletes, teams, sports entities .
Coaching is a discipline that is experiencing strong growth around the world. Not only at the sports level but also at the business and personal development level of any type of person.
The student will know through the different subjects what is the fundamental role of the sports coach: his main techniques and the necessary skills to be able to exercise them on other people .
The methodology of the program is very oriented to reality and practice, so that from the beginning the student experiences those skills necessary to exercise.
The establishment of diagnoses and objectives, the ability to achieve high performance, coexistence in a team and leadership are key factors in the world of sport and that is why the role of the coach is appreciated as fundamental for his role. controller. But these same factors are equally decisive in the business world and therefore the skills acquired in the sports coaching program will be very useful for our students in all areas of their lives.
Every time we live in a more complex environment where personal confidence, team dynamics, controlling external pressures and internal fears, knowing how to lead and having an emotional balance are going to be required values for the development of sports and professional careers. For this reason, the role of the coach will be fundamental.
goals
The main objectives of this program are:
Know the theoretical basis, the methodology of sports coaching and the fundamental aspects of sports psychology.
Develop personal discursive skills, self-management, time planning and skills to set goals.
Acquire qualities and skills to exercise as a sports coach (listen, ask, intuit, accompany).
Train the student to control and lead a coaching session with a client.
Provide the ability to promote teamwork and group skills.
Understand how sports coaching can transform corporate cultures and personal profiles outside of sports.
Recommended profile
This Master is aimed at university graduates from Europe and Spanish-speaking countries who wish to develop coaching skills. They are useful skills and competencies for very broad profiles.
Graduates or Graduates in: Sciences of Physical Activity and Sports Psychology Pedagogy
Graduates interested in developing professionally in sports coaching. Sports technicians, workers and managers of sports entities or companies, athletes or former athletes, sports coaches and sports monitors.
In those cases in which the student accredits higher studies prior to an accreditation process of the University degree, the Academic Committee will evaluate the CV and portfolio of the candidate as well as the study plan studied, which must maintain a reasonable equivalence with the current degree studies from the same area.
Curriculum
Compulsory Subjects
ECTS
Fundamentals of sports psychology and introduction to sports coaching
Coaching methodology
Emotional intelligence
Leadership
Individual coaching
Coaching for teams
Tools of sports psychology and coaching
Coaching and high performance
Cultural transformation in sports organizations
Sports coaching outside the sports field
Final Master Project
5
5
5
5
5
5
5
5
5
5
10
Total
60
1. Fundamentals of Sports Psychology and Introduction to Sports Coaching
This course will introduce students to the basic concepts of sports psychology. The roles of the sports psychologist, competitive levels and risks for athletes and teams will be analyzed. In addition, a definition will be offered on what is and what is not sports coaching. The student will understand the origin of this discipline, its objectives and different influences, as well as understand the strategic process that the sports coach must follow.
2. Coaching methodology
This subject will offer an overview of the sports coaching work process. What is coaching? What does a coach do? Coaching process. Coaching conversation. How the work process is designed: from the initial diagnosis, to the design of the coaching sessions, as well as the monitoring and analysis of results. Observer Theory. Learning. Active listening. Body-Language Coherence - Emotion.
3. Emotional intelligence
This subject will introduce another key element for sports coaching: the emotional management of people and teams. The importance of positive motivation, the winning attitude and the necessary balance between body and mind to achieve the objectives will be analyzed. When we talk about emotions, most people interpret it as a difficult spectrum to understand, but they also recognize that they are inevitable. Embracing emotions, knowing how they impact us and, above all, others, is one of the most important tasks of a coach.
4. Leadership
This module reviews the true definition of leadership in today's context. There is no leader without a team or a team without leadership, it is an inseparable binomial. The bases and fundamentals that a leader-coach should have and what role self-leadership plays to carry out authentic and real leadership will be worked on. Current circumstances require people with vision, purpose and leadership, our goal is for the student to become aware of the importance and need to prepare to lead himself, lead others and create new leaders.
5. Individual coaching
This module focuses on coaching the individual. Emphasis will be placed on concepts such as self-knowledge, concentration, self-esteem and confidence, and limiting judgments will be analyzed and what tools the coach must have in this analysis: propose and inquire. Powerful questions. Conversational skills
6. Coaching for teams
In this subject the role of the sports coach will be worked on when working with teams. To do this, we will analyze what group / team means, how to unite groups, individual egos vs. group conscience and how the coach can intervene to develop the best of the group to achieve collective success.
7. Tools of sports psychology and coaching
In this subject, 100% applied, we will know a good number of tools from applied psychology and coaching that will allow, among others:
Regulate the emotional state of the athlete to try to control his response to the situation in which you find yourself.
Avoid getting stuck in the error and even take advantage of it.
Increase concentration to be 100% at the only moment on which the athlete can act directly: the present.
Know the importance and possibilities of visualization or imagined practice.
Maintain high confidence despite negative results.
Develop a resilient personality by viewing adversity as a challenge to overcome.
Lay the foundations to build a High Performance team.
8. Coaching and high performance
Knowing how to understand the coaching process applied to high performance, based on the fact that everything revolves around competition and the results of any intervention carried out by the coach will be oriented towards it. Knowing the 9 characteristics that every team must have to be an EAR (High Performance Team) will be one of the keys to this module. The role of the sports coach as an intervener in the sports performance of an athlete or a group will also be analyzed and tools, knowledge and skills will be provided to train this category. They will learn that achieving high performance is not only a matter of talent but also of (mental) training.
9. Cultural transformation in sports organizations
Sports entities are shifting towards positions that are based on values. These values give identity. How to give an organization that vision of cultural transformation? We will offer the diagnostic tools for the coach and the main intervention tools for the development of organizations.
10. Sports coaching outside the sports field
Sport has always provided useful dynamics applicable to the business world. This closing subject will make us understand how the tools acquired by the sports coach can help the development of people or teams in any other area to help obtain growth and greater performance.
11. Final Master's Project
Tutored elaboration of a Master's Final Project in which the student has to synthesize the knowledge acquired in the different subjects previously taught. The work will consist of the writing of a comprehensive project with a previously defined theme. The student must demonstrate their capacity for analysis and synthesis and prove that they have acquired a working methodology to develop the project in each of its phases.
Professional outings
Sports coach for athletes or teams
Sports coach for sports entities
Advisor for athletes, clubs or companies
Team management in sports facilities
Sports monitor
Teaching
Entrepreneur
Teachers
Inma Puig
Psychologist for FC Barcelona from the 2003-2004 season to 2018, acting on the football and basketball section at all levels of competition, with special dedication to the first teams and also in the development of the educational and personal project of the residents of the Farmhouse.
In the world of Formula 1 and Moto GP competition, it has developed, for two Spanish riders from different teams, personalized strategies with the aim of improving their skills in competition, achieving the expected improvement in results. For 35 years she has worked as a psychologist for numerous national and foreign tennis players, who participate in the professional circuit of the ATP and the WTA as well as the DAVIS Cup.
Jaume marti
Director of Psicosport Barcelona, consulting firm specialized in applied psychology services to sport
Graduate in Psychology and Master in Sports Psychology. Vice-president of the (ACPE) "Catalan Association of Sports Psychology". Treasurer of the Spanish Federation of Sports Psychology (FEPD).
Marcela bayarsky
His specialty in coaching is: executive development, post-performance coaching for the generation of new skills, new ways of seeing, being and doing, professional and personal change.
Ontological Coach. Systemic Coach trained with Alain Cardón Master in Organizational Coaching Professional Certifiied Coach PCC ICF - www.coachfederation.org MentorCoach Consultant in Bioemotional DecodingDecoding of diseases. With more than 2500 coaching sessions since 2002.
Nuria Fernandez
Professional athlete with more than 20 years in the elite of athletics and sports coach
Speaker and lecturer. European Champion 2010 and 2012– 1500m. Olympic Athlete - Sydney 2000, Athens 2004 and London 2012. European indoor runner-up 2011 - 1500m.
Jordi Carrera
Training engineer, entrepreneur and sports coach.
Former professional field hockey player for 15 years. He played with the Spanish field hockey team and was an Olympic player in RIO2016. She is currently working as a coach in the EGARA women's team.
Daniel Jáuregui
Sports and organizational coach.
For more than 10 years, he has worked with first division footballers, coaches, field hockey players, tennis players and high performance teams, both sports and business. Lecturer and speaker.
Yolanda soler
Judoka Olympic Medal Atlanta 96. Sports Coach.
Experience in high competition, 10 years as an elite athlete and member of the National team. 12 years as a National Coach and Coach in different categories (Cadet, Junior and Senior). Specialties: Specialization in High Performance and team management.
Last updated Oct 2020
About the School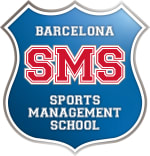 Sports Management School es una escuela internacional especializada en Gestión del Deporte, ubicada en París, Lausanne y Barcelona, centrada exclusivamente en la gestión deportiva. Esto nos confiere u ... Read More
Sports Management School es una escuela internacional especializada en Gestión del Deporte, ubicada en París, Lausanne y Barcelona, centrada exclusivamente en la gestión deportiva. Esto nos confiere una vasta experiencia en todos los ámbitos vinculados con este mundo y, en particular, el comercio y la distribución, el marketing, la comunicación, la organización de eventos deportivos, etc. Nuestro objetivo es formar a jóvenes profesionales y directivos del deporte. Desde nuestra creación en 2010, Sports Management School cuenta ya con 300 alumnos de Grado y Posgrado y con más de 100 titulados, con un índice de integración del 90% en empresas del sector tras la obtención del diploma.
Read less