Online Master in Interior Design and Hospitality
Home ›
Master ›
Online Master in Interior Design and Hospitality
Program Description
This Master offers you a pedagogical and formative vision so that you can deepen the specific knowledge of the design of interior spaces, in all the formats in which it is presented in the professional field: housing, workplace, hotels or gastronomic spaces.
In this way, when you finish your studies you will be very clear about the aspects of your profession that you should keep in mind in the process of ideation of any project, as well as of the possible professionals with whom you must work in constant collaboration when you undertake design projects of interiors.
With this Master you will be able to develop any interior design project, learning to represent spaces, dominating the theory of materials, the design of parts and other interior elements.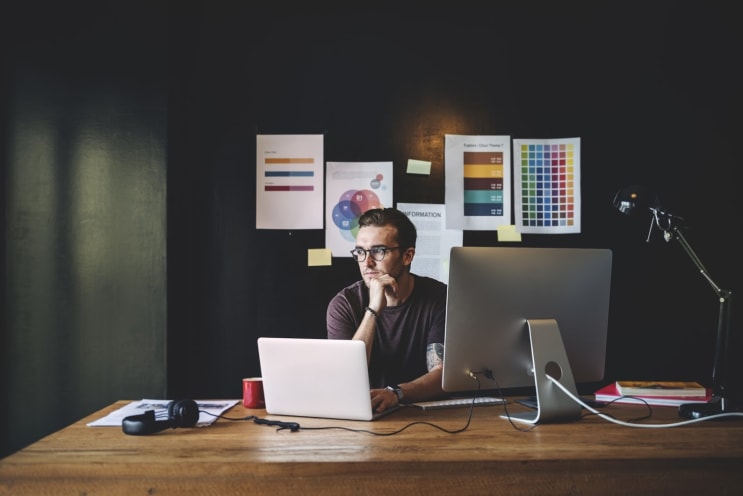 Who is it for?
To those who want to enter and professionalize the world of interior design.
To professionals from creative sectors, architects or technical architects who want to acquire advanced knowledge of interior design.
To those who want to make interior design their profession.
goals
Design projects
Create and direct integral design of interior design projects.
Innovation
Being able to generate new concepts of innovation.
Trends
Assimilate the emerging social and cultural values.
Strategic Research
Raise research and innovation strategies to resolve expectations centered on functions, needs and materials.
Technical aspects
Know the technical aspects necessary for the resolution of interior design projects.
Curriculum
The Online Master in Interior Design and Hospitality consists of a total of 12 subjects that make up the 4 modules of the Master. With each of the modules you will learn to create and direct an interior design project.
Throughout the Master's Degree you will have Masterclasses, master classes taught by renowned design professionals who will relate their experience, their value and knowledge in the field.
Module 1
The interior space and the design
Subjects
Introduction to the culture of design
Design methodology
Image and art in the design
Module 2
Conceptualization in interior design
Subjects
Domestic space
Workspace / Retail design
Gastronomic space
Hotel interior
Module 3
Methodology and Tools
Subjects
Modes of representation: Adobe
Techniques Revit
Project management
Work
Module 4
Master's final project
Subjects
Master's Address
Diego Nakamatsu
Diego Nakamatsu Shiira is Argentine and resident in Barcelona for almost 20 years. In 1986 he began his studies in graphic design and advertising. He began his architectural career in 1991. In 1994 he began his first work trips to the city of Barcelona and in 1997 he is head of architectural projects in the city of Rosario, Argentina. Finally, in 1999, it was permanently installed in Barcelona.
Among his works, we can highlight the 2nd Prize in the contest of Train Stations of Castellón (1995), West Municipal Center Rosario (1999), 1st prize for the Unit of Burned in Vall d'Hebron (2006), 1st prize Cultural Center Mar de Plata (2012), Patagonia Tourist Complex (2016), among others.
Currently, he directs his own studio of architects Nakamatsu i Associats SLP.
Professional outings
The Master's Program is aimed at training students with skills as designers that can develop professionally within the field of interior design, understanding that design starts from the process of project conformation, to the development of the design and its implementation.
Students will be prepared to add value within interdisciplinary teams, architecture and design studies, independently creating an innovative business, or from their own studio.
Some specific fields of application in interior design:
Interior Design Studies
Ideation of commercial spaces
Hotel Interiors
Corporate event design
Design of new concepts for homes
Management for interior projects and space design
Interior design for restaurants
Titling
Master's degree from LABASAD .
Financing and scholarships
In LABASAD we analyze each specific case to offer you the best payment and financing options and to make the investment in this Master with all the facilities.
You can choose one of these two payment methods:
Cash payment (with an additional 4% discount).
Own financing in installments (0% interest).
Our consultants will inform you in detail.
Also, check our scholarship and discount program.
Last updated Mar 2020
About the School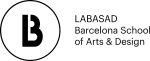 Labasad, Online Superior School of Art and Design of Barcelona, ??is a reference of international online training specialized in design and art, with the aim of training professionals developing their ... Read More
Labasad, Online Superior School of Art and Design of Barcelona, ??is a reference of international online training specialized in design and art, with the aim of training professionals developing their creativity and innovation.
Read less