Online Master in Graphic Design and Digital Environments
Home ›
Master ›
Online Master in Graphic Design and Digital Environments
Program Description
The graphic designer is the professional who defines any process of visual communication, creating a graphic discourse so that the message reaches the target and, as such, has to be able to identify which is the ideal methodological process to address each work, providing different solutions the same.
The training of a graphic designer should be done starting at the base, from the knowledge of the fundamental graphic elements (sign, typography, layout, etc.) to have the ability to solve such diverse projects in all environments, be it the creation of a visual identity or an editorial publication, a website through a clear command of specific software tools.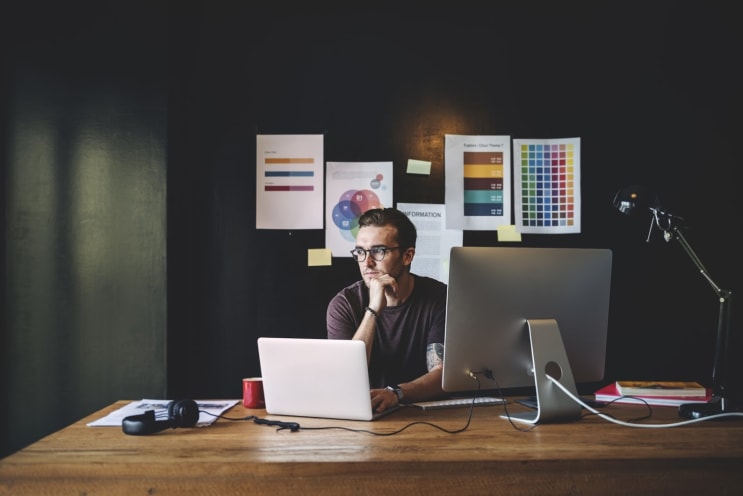 Who is it for?
To those who want to enter and professionalize the world of graphic design.
To professionals in creative sectors who want to acquire advanced knowledge of graphic design.
To those who want to make graphic design their profession.
To those students of design, advertising, graphic arts and fine arts who have finished their studies and seek to expand their graphic training.
goals
Tools
Assimilate the knowledge of the most used computer tools in professional environments typical of graphic design.
Graphic resources
Master the technical and conceptual resources necessary for the creation of a solid and effective graphic design.
Communication
Create communication pieces from the reflection and analysis of the message to be transmitted.
Creativity
Increase your creative and decisive capacity through the execution of practical projects.
Analysis
Analyze and verify the viability of your projects always having the ability to adapt to the changes of the sector.
Curriculum
The Online Master in Graphic Design and Digital Environments consists of a total of 12 subjects that make up the 3 modules of the Master. In each of the modules you will learn to use the essential tools that a designer needs. With the help of these tools and the content that is developed, you should be able to carry out the Master's projects that will become part of your professional portfolio. In addition, throughout the Master we will have Masterclass, master classes by renowned design professionals who will tell you about their experience, their value and knowledge in the field.
Module 1
Design and corporate visual identity
Subjects
Vector drawing with Illustrator
Fundamentals of Graphic Design
Typography: history and classification
Draft. Corporate Visual Identity
Module 2
Editorial and visual design
Subjects
Design and layout with InDesign
Graphic arts and printing
Draft. Editorial and Visual Design
Module 3
Web design, architecture and modulation
Subjects
Digital retouching with Photoshop
The multimedia environment
Sketch as a work tool
UX: User Experience
Draft. Web Design, Architecture and Modulation
Masterclass
Master's Address
Rosana Viloca
Retailer, perfectionist and deeply communicative, he began studying advertising and public relations, continued with a higher degree in graphic design and finished with a master's degree in art direction.
At the same time, he worked in different companies, studios and agencies where he grew and reinforced his most graphic and creative vein. In addition, he combined it with the wonderful teaching work, at the Open University of Catalonia.
Professional outings
Students who complete this Master can develop their professional career in the following areas:
Graphic design studies.
Creative departments of advertising agencies.
Branding departments
Layout departments in magazines and publishers.
Digital marketing departments.
Freelance professionals, entrepreneurs, startups, startups
Titling
Depending on your level of previous studies you can access two different degrees:
Master's Degree awarded by the University of Lleida if university degree is accredited (Bachelor, Degree or Graduate).
LABASAD own LABASAD , if there is no previous university degree.
Financing and scholarships
In LABASAD we analyze each specific case to offer you the best payment and financing options and to make the investment in this Master with all the facilities.
You can choose one of these two payment methods:
Cash payment (with an additional 4% discount).
Own financing in installments (0% interest).
Our consultants will inform you in detail.
Also, check our scholarship and discount program.
Last updated Mar 2020
About the School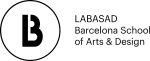 Labasad, Online Superior School of Art and Design of Barcelona, ??is a reference of international online training specialized in design and art, with the aim of training professionals developing their ... Read More
Labasad, Online Superior School of Art and Design of Barcelona, ??is a reference of international online training specialized in design and art, with the aim of training professionals developing their creativity and innovation.
Read less