Online Master in Digital Marketing and Revenue Management
Home ›
Master ›
Online Master in Digital Marketing and Revenue Management
Read more about this program on the institution's website
Program Description
This Master focuses on providing students with the knowledge of Digital Tourism Marketing and eCommerce necessary to develop an effective marketing and sales strategy in any type of tourist accommodation.
In the Digital Marketing and e-Commerce areas, companies need to increase the visibility and visibility of their websites, improve their positioning, optimize their presence on social networks and manage e-commerce, to ensure success in the market. Professionals in the tourism sector need to specialize in new management models. Increasingly, hotels and other tourism companies such as airlines and travel agencies are calling for profiles of expert Revenue and Marketing Managers to help them maximize their revenue.
Revenue Management and Digital Marketing have become indispensable tools for daily management. The economic uncertainty, the variations in the demand, the decrease of prices or the increase of sales channels, among other causes; They make it increasingly necessary for companies to have a solid Marketing and Revenue Management strategy that avoids the loss of sales opportunities.
Recipients
Graduates and graduates who wish to orient their career towards Digital Marketing and / or Revenue Management.
Professionals who wish to enter Digital Marketing and Revenue Management.
Professionals who wish to create their own company related to Digital Marketing and / or Revenue Management.
Double Degree
The degree awarded by the Universitat de Girona is its own degree issued by the Fundación Universitat de Girona, fully recognized.
Duration of the program
1 academic year (9 months: from October to June)
Start
October 2020
Characteristics of the Program
Practical application
Acquire the technical knowledge to be able to work successfully in Digital Marketing and Revenue Management.
Key tools and trends
Know in depth the key and digital tools of Digital Marketing, Revenue and Yield Management.
Specific knowledge
Obtain a real and current vision of Digital Marketing and Revenue Management, thanks to our teaching staff made up of expert professionals in the tourism sector.
Real business perspective
Practically assimilate the methods, skills and strategic vision necessary for professional income management.
Strategic plan
Developing a strategic business plan and identifying and evaluating new tools.
Final Master Project
Design and develop a final master project where the student will reflect the knowledge acquired throughout the program, and its practical application.
Curriculum
Introduction to Online Marketing
Web and app design
SEO and Advertising
Web analytics, Google Analytics and Interpretation of results
Community Management and Online Reputation Management
Influencer Marketing
Inbound Marketing vs Outbound Marketing
Email, Blogging & Marketing Automation
e-Commerce and e-Tourism
Tourism distribution and strategies for online marketing
Financial management: Budgetary Management, Planning and control, Investment and Financing
Revenue Management Fundamentals
Strategic Revenue Management: pricing and forecasting
Revenue Management and Distribution
Benchmarking: total and groups
Revenue Management Tools
Excel for Revenue Managers
Revenue Management Simulation - Hotel Management System
Final Master Project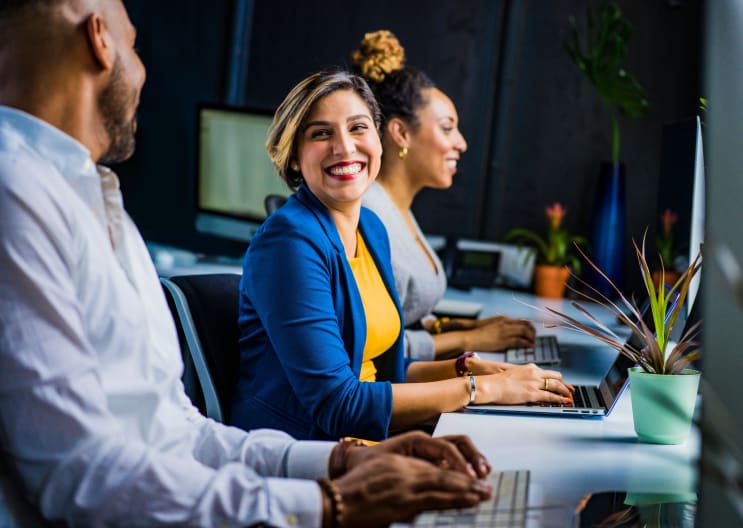 Access Requirements
Official University Degree
In case of not having an official university degree, an official document with the last completed studies must be presented.
Copy Passport / DNI / NIE
Curriculum Vitae with photography
Motivation letter
Professional outings
Director or Marketing Manager
Director or Head of Revenue Management
Head of the Sales Department
Hotel Director or Deputy Director
Head of Hotel Reception
Community Manager
Tourist consultant
Consultant specialized in Revenue Management
Consultant specialized in Digital Tourism Marketing
Entrepreneur
Labor insertion and practices
The student of this Master can do extracurricular internships in companies voluntarily and optionally, as long as they are carried out during the program's academic period.
The collaboration of EUROAULA with HOSCO Hospitality Connection, portal of offers of internships and job offers in the international tourism sector, provides our students with more than 2,500 international internship offers per year and more than 850 tourism companies.
Professional Development
How many tickets are bought from the website of an airline? And how many hotel reservations are made each day on the web? E-Commerce is the key tool in the tourism sector.
Means
The students of EUROAULA, Escuela Universitaria Barcelona, work in a digital environment.
To facilitate their studies, every student has:
Virtual campus
Online tutoring with your teachers
Practical classes and real cases
Classrooms with multimedia equipment
Study room, Library and Leisure Area with computers and Internet connection
Free access throughout the center to Wi-Fi services
Collaborating Companies
The following companies collaborate with Euroaula, Escola Universitària, participating in the teaching of our programs, holding conferences or making internship agreements with our students: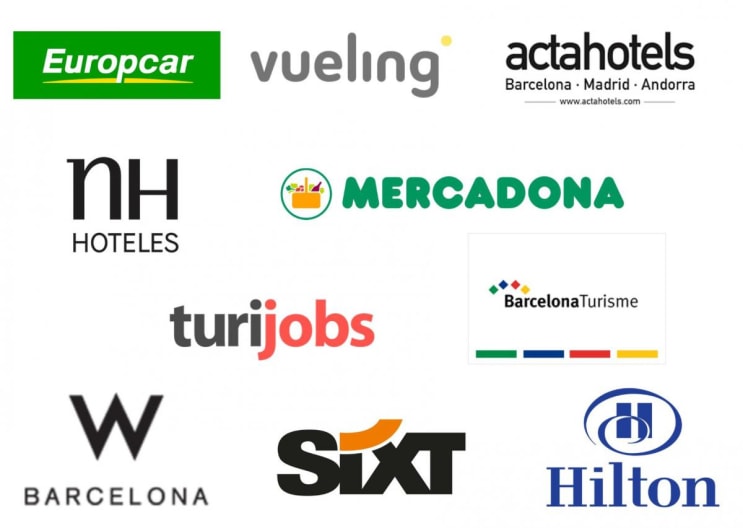 Last updated Mar 2020
About the School

The EUROAULA University School of Tourism is an institution founded in the year 1987 and specialized in tourism training. Since 1997, EUROAULA is affiliated with the University of Girona, offering th ... Read More
The EUROAULA University School of Tourism is an institution founded in the year 1987 and specialized in tourism training. Since 1997, EUROAULA is affiliated with the University of Girona, offering the Degree in Tourism, the Double Degree in Tourism and Internacional Hospitality and Tourism Management, as well as Masters and Postgraduate degrees. Therefore, those university studies are entirely official and recognized.
Read less