Online Master in Communication Management and Sports Journalism
Home ›
Master ›
Online Master in Communication Management and Sports Journalism
Read more about this program on the school's website
Program Description
| | |
| --- | --- |
| Master's Name | Online Master in Communication Management and Sports Journalism |
| Course start | October 2020 |
| Duration | 12 months |
| Language | Spanish |
Presentation of the Master
The Online Master in Communication Management and Sports Journalism is a ten-month program aimed at developing leadership skills in communication in the specific field of the sports industry .
The program places special emphasis on the paradigm shift that communication is experiencing, which is transforming the existing logics so far and which is giving the Communication professional a very prominent role.
The program is intended for people who want to dedicate themselves to the field of corporate communication, in companies, entities or in the media related to the field of sport .
The Master bases its contents on a very broad and updated vision of the role that Communication plays today in the sports industry. Therefore, the student will develop competencies that range from the communicative strategy, the new logics necessary to understand the current communication paradigm, the understanding of digital channels, the development and exploitation of content, as well as the legal, economic and financial environment .
The student will contextualize through the different subjects what is the fundamental role of Communication professionals in the sports and entertainment industry and will understand how the Communication area is an indispensable complement both corporately and commercially.
Understanding Communication from a corporate perspective is one of the key elements pursued by the program, but without losing sight of the understanding of the new sports journalism. New audiences and channels continually force media and journalists to evolve. The emergence of concepts such as "direct to the consumer" or influencers is just one example of this.
The complex and changing sports industry needs professionals who understand well what the new paradigm is when it comes to communicating and offering content to an audience that is increasingly fragmented, ephemeral and difficult to impact.
goals
The main objectives of this program are:
Acquire a knowledge of the new paradigm of Communication and what will be the relevant role of communication professionals in the sports industry.
Know what companies, entities and athletes are requiring at the communication and content strategy level.
Understand the professional and economic field of companies, clubs, entities and athletes. From how the industry is structured to how it is financed.
Understand the new role of the sports journalist: How he has updated his role and what future trends this profession will suffer.
Know the strategies in Social Networks of entities and athletes: From awareness to engagement and monetization.
Understanding the changing market for audiovisual rights: From television to OTT.
Develop critical thinking of the student by providing conceptual tools that allow them to empower themselves and become a professional with analytical vision.
Recommended profile
This Master's Degree is aimed at university graduates from Europe and Spanish-speaking countries that have the following profile:
Graduates or Graduates in: Journalism, Audiovisual Communication, Marketing, Public Relations.
In those cases where the student accredits higher studies prior to a process of accreditation of the University degree, the Academic Committee will evaluate the candidate's CV and portfolio as well as the study plan completed, which must maintain reasonable equivalence with the current undergraduate studies. the same area.
Curriculum
Compulsory Subjects
ECTS
Current sports industry environment
Sports Marketing: From the brand to sponsorship
Corporate communication and sports
Communication management in sports entities and for athletes
Digital strategies in sports properties: Generation of communities
Digital strategies in sports properties: From engagement to monetization
The new role of the sports journalist
Legal and financial environment in the sports industry
Audiovisual rights in sport
Communication and content in e-Sports
Final Master Project
5
5
5
5
5
5
5
5
5
5
10
Total
60
1. Introduction to the sports industry
Understand the functioning of the current sports market at a global level. Who are the main players? What objectives do they have? How are your sources of income? Market regulation and current trends of large global sports properties.
2. Sports Marketing: From the brand to sponsorship
We will analyze how sports properties can become high-value brands with millions of followers. How to build the brand and how to differentiate yourself? And from there, how do I activate my brand to attract sponsors?
3. Corporate communication and sports
The figure of the Dircom is becoming increasingly important in sports structures. What is the role of the dircom? . Management of Communication to stakeholders (Media - General public - Institutions), Crisis management, Dircom skills.
4. Management of communication in sports properties and for athletes
Tools to effectively manage and result-oriented communication in sports organizations or sports events. We will see how large properties and events work versus small ones, how to develop a communication and content plan, how to serve journalists or attract their attention, among others. The emergence of new channels is making communication management for athletes increasingly important. But it is not the same to work for an entity or club as for a person. We will see the positioning of athletes and communication plans, how to manage social networks for athletes and the new direct-to-consumer platforms for athletes.
5. Digital strategies in sports properties: Generation of communities
Take advantage of social networks to generate audience, followers and fans. 1.The figure of the Head of Content & Digital Strategy . Keys and tools. Storytelling / Storydoing. Creation of the story. Digital formats: Writing workshop / photo editing / video editing / live streams. Online paid media strategy / Sports influencers. Measurement panels.
6. Digital strategies in sports properties: From engagement to monetization
How to generate fan monetization strategies? Social media environments or creating your own environments? What and what is our community willing to pay for?
7. The new role of the sports journalist
This subject introduces the student to know the commercial policies to generate business in sports venues. From a gym, tennis club to a stadium or arenas.
8. Legal and financial environment in the sports industry
In such a complex and changing industry it is essential to understand the regulatory legal environment at both the national and supranational levels. Understanding well the financial peculiarities of sports entities and athletes will help us understand the logic of the market.
9. Audiovisual rights in sport
What are audiovisual rights, to whom do they belong and why are they strategic. Sale of audiovisual rights. Analysis of the right-owners: Money vs Exposure. Broadcasters: From TV to OTT. The new audience.
10. Communication and content in e-Sports
The e-Sports have entered with great force and acquiring operating logics very similar to the sports industry. The generation of audiences and their management acquires a basic importance for e-Sports properties when it comes to generating economic resources.
11. Final Master's Project
Tutored elaboration of a master's final project in which the student has to synthesize the knowledge acquired in the different subjects previously taught. The work will consist of the writing of a comprehensive project with a previously defined theme. The student must demonstrate their capacity for analysis and synthesis and that they have acquired a work methodology to develop the project in each of its phases.
Mentoring
SMS, prior knowledge of the profile and objectives of the student by the Academic Department, will assign a Mentor to each student. The Mentor will assist you in making key decisions regarding the follow-up of the course, as well as in the orientation of your professional career, all conducted through three individual mentoring sessions.
Professional outings
Dircom in sports entities (clubs, teams, federations, agencies, sponsors)
Communications Manager for Professional Athletes
Communication and digital content strategist for sports organizations and athletes
Manager of audiovisual rights in sports entities or broadcasters
Sports media
Teachers
Michael Tapiro
Founder Sports Management School
Michael started his career as a rugby player at the Stade Français. Years later, he chose to start and created the Rugby Club Paris Neuilly. Years later he founded the agency Au delà du sport, which was specialized in the relationship between sport and business management. In parallel, Michael taught marketing for more than 15 years, until in 2010, decided to start his own school creating the Sports Management School (SMS), a business school specializing in sports management, which is now a founder and teacher .
Xavier Purcallà
Program Director
Bachelor of Communication Science (2007) and Advertising and Public Relations (2008). Director and communication consultant for major brands, with extensive experience in the world of sports.
He began his professional career as a sports journalist in media such as La Razón, Radio Marca, Rac1 and Cadena SER. In 2009 he became Director of Communication of Octagon Spain, sports marketing and communication agency. There he has directed until today the communication of outstanding sporting events of international scope (Valencia Open 500 ATP World Tour, WTA Andalucía Tennis Experience, Quebrantahuesos Cycling Tour, Andalucía Bike Race and Marathon de Málaga). He has also developed and coordinated the content plans and communication strategy, related to sports and entertainment, for brands such as Endesa, Telefónica, Rakuten, Adeslas, Polar, Compeed or Firestone, among others. He currently serves as director of communication and coordinates the content and audiovisual production team of Octagon in Spain. It has a 100% digital vision and adapted to new technologies.
Iñaki Uribarri
Sports Management School teacher
Communication Director of Beach Soccer Worldwide Degree in English Philology (2004) and Journalism (2007) and International Master in Corporate Communication Management (2017). Director of Communication with more than a decade of experience in the highest level sport. After taking his first steps in the world of journalism in Diario As, he joined the communication department of RCD Espanyol as assistant to the press officer. In 2010, he became Director of Communications for Beach Soccer Worldwide, the entity that manages professional beach soccer on a global scale, a position he currently holds. In addition to directing the communication strategy and media operations in five FIFA World Cups and hundreds of international events, he has worked together with dozens of national federations and entities such as FC Barcelona or UNAOC, or brands such as Puma, adidas or Power Horse, among others. .
Xavier Riera
Professor Sports Management School
Journalist. Graduated in Communication Sciences (2003), his professional career has always been linked to television and sports. He has been following the FC Barcelona news for 10 years. First, working as a reporter in the field and interviews for the Gol Televisión channel and later for 7 years being the sports correspondent in Barcelona for the Atresmedia Group, La Sexta and Antena 3 TV televisions. In 2019 he joined Liga de Videojuegos Profesional, a leading Spanish-speaking world company for organizing leagues and e-sports events as a talent manager, incorporating his experience and knowledge into a new and very young industry.
Victor Fernandez
Professor Sports Management School
Account Director Tinke Barcelona - Team Leader Tinkle Valencia Graduated in Communication Sciences and in Advertising and Public Relations, Master in Marketing from the Barcelona School of Management and Master in SEO and SEM from INESDI Digital School. Account Director at Tinkle Barcelona and Team Leader & Office Mentoring at Tinke Valencia, he has developed his experience at Nissan Motor Ibérica, in the Internal Communication Department. Previously, he acquired extensive expertise in corporate and sports communication. He has worked on corporate communication for important sports competitions and events such as the NBA in Spain, the FIWC and the X Games in Barcelona, among other projects. He is also an expert in managing the digital footprint of people and brands in search engines.
Marc Menchén
Professor Sports Management School
Director Palco23. Journalist with extensive experience in national economic publications. Graduated in Journalism from the Ramon Llull University, he began his professional career in Expansión, where he remained as an editor specialized in sports, distribution and airlines between 2010 and 2015. In March of that year, he started his own project with the launch of Palco23, the leading newspaper of economic information on the sports industry.
Francesc Cruces
Academic Director of Sports Management School
Francesc Cruces is a graduate in Communication Sciences and a Master in Digital Communication and New Technologies.
For more than 10 years he was working in the international marketing agency Octagon developing communication and content distribution strategies in sporting events and working for sponsor brands such as Coca-Cola, Vodafone, Movistar, Ballantine's among many others. He also managed television rights for a large number of events in a changing audiovisual market.
For 5 years he was working for FC Barcelona in a business development department that allowed the club to obtain new economic resources in a period where the globalization of the great football clubs materialized. During that period, FC Barcelona became the second club with the highest income budget at the international level.
Francesc is currently vice president of marketing at the Octagon office for the Spanish market. Its task is to coordinate the agency team that creates, implements and measures sponsorship strategies for brands and for properties in the field of sport and music and entertainment nationally and internationally.
The agency currently manages accounts such as Movistar, Budweiser, Endesa, Rakuten or Firestone, among others.
Last updated Aug 2020
About the School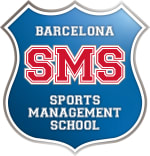 Sports Management School es una escuela internacional especializada en Gestión del Deporte, ubicada en París, Lausanne y Barcelona, centrada exclusivamente en la gestión deportiva. Esto nos confiere u ... Read More
Sports Management School es una escuela internacional especializada en Gestión del Deporte, ubicada en París, Lausanne y Barcelona, centrada exclusivamente en la gestión deportiva. Esto nos confiere una vasta experiencia en todos los ámbitos vinculados con este mundo y, en particular, el comercio y la distribución, el marketing, la comunicación, la organización de eventos deportivos, etc. Nuestro objetivo es formar a jóvenes profesionales y directivos del deporte. Desde nuestra creación en 2010, Sports Management School cuenta ya con 300 alumnos de Grado y Posgrado y con más de 100 titulados, con un índice de integración del 90% en empresas del sector tras la obtención del diploma.
Read less