Online Master in Branding
Program Description
In the online Master in Branding: Beyond the Brand , directed by Sara de la Mora and Steven Scicluna , you will delve into the different areas of the brand construction and strategic communication project (brand), acquiring theoretical and practical knowledge in specific areas of the communication of organizations and institutions, together with their external and internal image. You will obtain training on skills related to brand design, perceived as an essential element of the organizational image of any institution or company.
This master was born from a real market need to respond to the challenges proposed by international competition, to create a new interdisciplinary professional figure with outstanding integrated skills, capable of creating, organizing and managing complex brand communication projects. Beyond learning to build a brand with its own personality and manage it properly, our ultimate goal is that the work is truly applied to the true key needs that companies and institutions need to be able to have a complete and global brand, studying the comprehensive approaches of the communication of brands and the keys to adapt and master these creative strategies, connecting directly with the needs of today's real market.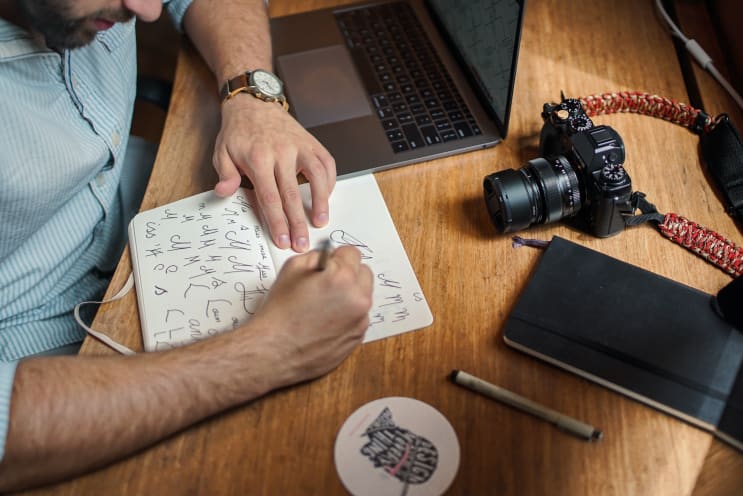 Modality
The master's degree is taught through online classes. 100% of the classes are live, with the possibility of being viewed delayed.
Duration
November 2020 - April 2021
Schedule
Tuesday from 6pm to 9pm
Thursday from 6pm to 9pm
Mobility
The international master's program takes place in the branding capital, London! , where, in addition to meeting us in person, there will be a tour and masterclasses and workshops will be held on site with the great professionals of the field in the city of the Thames.
Payment for the master's degree includes accommodation in the international training experience in London. In addition, we have advisers who will help you to book flights and to answer any questions that may arise regarding this stay.
Methodology
Online manager: You will have a manager at all times who will be the link between students and teachers and will serve as support in logistics and platform-related issues.
Personal tutor: You will be assigned a tutor who will be in charge of solving by mail or telephone any doubts that may arise during the master's degree, as well as answering your suggestions or considerations.
Virtual campus: It is the virtual space from which you can access all the resources that we put at your fingertips, from access to classes to the schedule, calendar, bibliography, files necessary to complete your activities, or contact with your teachers and classmates.
Online and online classes: The training is carried out through live online classes (online), also called telepresence. If you can't attend the classes, you can watch them later online.
Bemore Service: Along with all the above, as a Barreira A + D master student you will have access to master classes, lessons and complementary material online, job offers, Google Drive GSuite account of Barreira Arte + Diseño and discounts on software, resources, masters and courses.
Blackboard: Barreira A + D masters are carried out with the Blackboard educational software platform, the same one used by the best national and international universities.
Temary
Module 0. Introduction to branding
Module 1. Analysis and conceptualization
Module 2. Implementation and projection
Module 3. Business Experience
What should I do to access the online master's degree in branding?
Step 1: Prepare CV / Portfolio and cover letter
Maximum CV of 2 sheets; maximum portfolio 10 mb; motivation letter maximum 1 sheet.
* If you do not have experience, do not worry, there are many other factors to make the decision to be admitted.
Step 2: Interview with the directors of the master
It is mandatory to be admitted (can be done by phone or Skype).
Step 3: Reserve your place
In case you want to secure a place in the master, we recommend making the reservation payment of € 300. In case of not being admitted, the full amount of the reservation will be refunded. You can make the reservation by transfer or by online payment.
Step 4: Admission
Within a maximum period of 5 days, we will inform you if you have been admitted to the master's degree.
Step 5: Follow up
Our admission team will contact you regularly to carry out the following steps regarding the final enrollment in the master's degree.
Economic options
We have a BBVA Study Loan agreement * through which you can finance your studies at Barreira A + D: with this system, students decide when to return the amount borrowed. As in the Anglo-Saxon model, you will only pay at the end of your studies, when you find a job, or when you choose. We take care of managing a customized financing for you. * Financing conditions subject to the approval of the bank.
For active professionals, the course can be subsidized by the State Foundation for Employment Training (formerly Tripartite ).
By making the cash payment of the master you benefit from a 3% discount.
If you are or have been a student of Barreira A + D in any official degree you will have a 15% discount.
If you are self-employed you can benefit from a 5% discount.
Possibility of making the payment of the master in three installments .
Scholarship "tutor" (30%) and scholarship to merit (15%) (subject to the criteria of the director and the center).
Last updated Oct 2020
About the School
Elegir estudiar en Barreira A+D es elegir entrar un ambiente diferente, diverso, creativo; un ambiente donde puedes ser quien tú quieras, porque alumnos y profesores no solo respetan la diferencia, si ... Read More
Elegir estudiar en Barreira A+D es elegir entrar un ambiente diferente, diverso, creativo; un ambiente donde puedes ser quien tú quieras, porque alumnos y profesores no solo respetan la diferencia, sino que se estimula la construcción de la personalidad, el talento y la voz propia.
Read less