Read more about this program on the school's website
Program Description
Asia's 1st live online MBA
The GLOBIS Online MBA is a two-year degree program with all classes held in real-time using video conferencing software. Connect live with lecturers and classmates from around the world and gain diverse insights into international business.
The Online Experience
Classes are highly interactive, delivered using Cisco WebEx technology. Discuss, collaborate, and debate in small, private classes.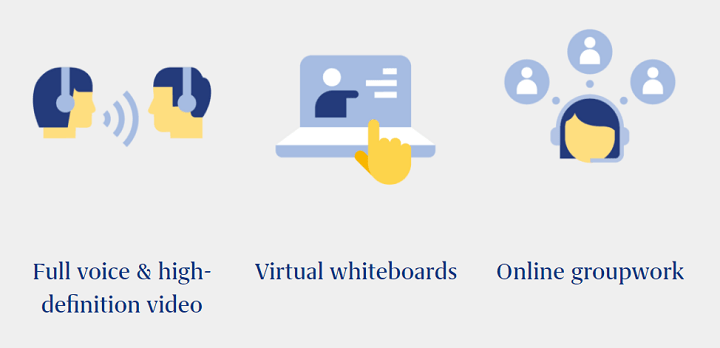 Real business cases
Put yourself in the position of top management as you prepare for class. Learn firsthand from actual business case studies, including cases published by Harvard Business School as well as original GLOBIS works.
Live, interactive classes
Connect live in small, close-knit classes led by one of our skilled lecturers. Hone your business skills through discussions, debates, and group work – all online.
24-hour discussion boards
Continue the discussion on the GLOBIS Virtual Campus, where you can interact with classmates and network with students, alumni, and faculty from all MBA programs.
Flexible Schedule
The GLOBIS Online MBA is designed for maximum flexibility, allowing students to balance study with work and other commitments.
Classes are held on weeknights and weekends (Japan time), with the schedule for each three-month term decided by the student.
Students can combine on-campus courses in Tokyo with their online studies, including special short-term courses and exchange programs with top Asian business schools.
Study period extendable up to 5 years.
Catch up on missed classes by watching video recordings.
Start with a Single Course
Take single, for-credit MBA courses before enrolling in the Online MBA with our unique Pre-MBA Program. All credits transfer to our MBA programs.
Take a single MBA course
Begin with as little as one course. Choose a course a-la-carte from a variety of fundamental business subjects.


Start right away
Pre-MBA terms start in January, April, July, and October. Start your MBA journey without waiting for the next intake.


Complete a course in 12 weeks
Boost your business knowledge and network, and build your resume immediately.
Curriculum
GLOBIS Online MBA, our most flexible program
Designed for maximum convenience, the GLOBIS Online MBA is a comprehensive two-year management degree. The program can be completed entirely online, or by freely combining on-campus and online classes.
You decide the schedule for each three-month term, with classes held on weeknights and weekends. The recommended path is to start with fundamental courses, which ensure a solid business foundation, then move onto applied and specialized courses. This way you can explore fields that specifically align with your interests and goals.
At the end of your studies, you have the opportunity to participate in a research project, build your own venture, or work directly with one of GLOBIS' corporate partners.
With our latest Technovate courses, you can gain knowledge about the many technological disruptions in today's business world, preparing you for leadership in the 21st Century.
To graduate within two years, you will need to earn 36 credits (approximately 24 courses). This equals an average of three courses per term (each course consists of six bi-weekly classes). For even more flexibility, spread your workload by starting with the Pre-MBA Program and/or extending the program.
Total flexibility
This program is designed to fit the busy schedules of working professionals. In cases when you can't attend class, you can take a substitute class, access the class recording, and download the in-class handouts. Beyond your classes, you can connect with students and faculty through an online collaboration platform, and organize independent study sessions to optimize your learning.
Study in English or Japanese
You can earn up to 12 credits from the Japanese MBA program (either online or on-campus). All credits acquired are counted toward the Part-time MBA.
Admission requirements
At least 22 years of age
Minimum 2 years of professional working experience*
Proficiency in English
Bachelor's degree or equivalent degree*
*If you do not have a bachelor's degree or sufficient work experience by the time of entrance, you will need to undergo a Preliminary Screening to determine if your background and professional experience is a sufficient substitute.
Required Documents
Applicants can submit all of the documents through the Online Admission System.
All documents must be in English unless otherwise prescribed, or accompanied by a translation.
Personal data
Photo
Letter of recommendation
Transcript (also certificate of graduation if necessary)
Evidence of English ability (if necessary)
Essays
GMAT/GRE score report (optional, but recommended)
CV (optional)
Financial resources evidence (all non-Japanese applicants who wish to apply for a GLOBIS scholarship and/or require a student visa)
Residence card copy (if non-Japanese living in Japan)
GLOBIS Scholarship application (optional)
For up-to-date course infromation, please visit our website:
https://www.globis.ac.jp/
Last updated Aug 2020
About the School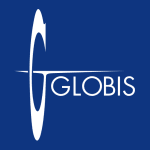 Our mission is to develop visionary leaders who create and innovate societies.
Our mission is to develop visionary leaders who create and innovate societies.
Read less