Online MBA in Banking & Finance
Home ›
MBA ›
Online MBA in Banking & Finance
Program Description
GlobalNxt University's MBA in Banking and Finance, as the name suggests, is tailor-made for those seeking a career in the banking industry. A continuously updated curriculum covering the changing requirements of the industry-backed with the knowledge and experience of 75 distinguished faculty members from 17 countries ensures that our learners acquire the competencies required to excel in the field.
Students enrolling for this course can also gain the CIMA (Chartered Institute of Management Accountants) advantage. GNU students, on completion of the MBA, can directly jump to the Management level of the CIMA certification program and directly take the Management Case Study exam.
The course focuses on core banking areas like organizational behavior, operations management, strategic management, financial reporting, and marketing management among others. GlobalNxt's MBA in Banking and Finance equips the learners to analyze various business situations and follow the right approach after considering the qualitative and quantitative factors involved in it. The learners are encouraged to follow a holistic approach, keeping in mind the business environment as well as the several functional areas involved.
Aimed at working professionals, the program focusses on helping the learners gain a managerial and functional edge in the industry. What makes the program unique is the amalgamation of global banking insights and localized context as well as guidance provided by the faculty.
The course goes beyond theoretical knowledge and relies heavily on practical training, including elements like case studies, workshops, and projects. The course content is available online allowing learners to study at their own pace – anywhere, anytime.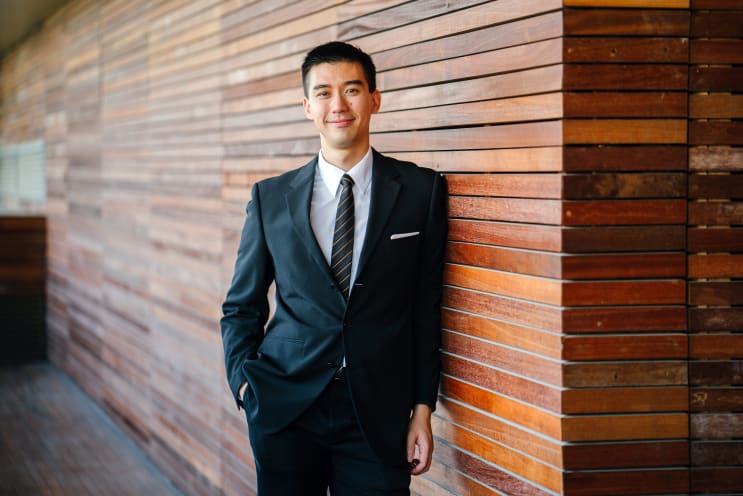 Program Highlights
CIMA Advantage
Practical Training
Unique Program
Students will be prepared for CIMA certification simultaneously while they are pursuing their MBA.




The program transcends beyond theoretical knowledge covering practical aspects of the industry through mediums like workshops, projects, and case studies.
The USP of the program is that it combines international industry insights, pedagogy, and curriculum with localized context thereby providing all-round knowledge to our learners.
Flexible Learning
Experienced Faculty
The 24*7 availability of the course material makes the program flexible, allowing learners to study as per their schedule. Learners can pursue it through the online instruction mode making it ideal for working professionals.
75 distinguished faculty members from 17 countries have come together to design the curriculum, making it apt for learners seeking leadership roles in the banking industry.
"This program is designed in close consultation with leading banks in the region. In a highly competitive banking space, this program gives professionals the needed edge."
Dr. Chinmoy Sahu
Co – Director of the Manipal GlobalNxt Center for Banking Excellence
Curriculum
Core Subjects
Organizational behavior
Data analysis for managers
Marketing management
Operations management
Finance
Strategic management
Introduction to financial reporting and statement analysis
Global and regional economics
Elective Subjects
International finance
Performance measurement and control systems
Corporate finance
Treasury risk management
Risk and insurance
Takeovers, restructuring & corporate governance
Investment funds and wealth management
Financial institution management
Research Project
The assessment includes:
Discussion board participation: 30%
Action learning group project: 15%
Final integrated project: 15%
Final open book open web exam: 40%
Eligibility
A Bachelor's degree from a recognized university with a minimum CGPA of 2.50 on a 4.00 point scale.
Evidence of English proficiency for applicants whose first language is not English and who have not undertaken tertiary education in English. The minimum language requirements are either:

IELTS (International English Language Testing Service) score of 6.5 with an individual writing score of at least 6.0 or
TOEFL (Test of English as a Foreign Language) score of 550 (213 for computer-based test) with a TWE (Test of Written English) score of at least 5.0, or TOEFL Internet-based Test with a minimum score of at least 79
Notes: Minimum Course Duration: 2 Years (6 Trimesters) / Maximum Course Duration: 3 Years
A student can extend candidature by an additional 12 months each time by paying a candidature extension fee.
Last updated Jun 2020
About the School

Manipal Academy of Higher Education, Dubai Campus is a branch campus of MAHE (Deemed to be University), Manipal India with over 64 years legacy; 400,000+ Alumni & the largest private deemed to be ... Read More
Manipal Academy of Higher Education, Dubai Campus is a branch campus of MAHE (Deemed to be University), Manipal India with over 64 years legacy; 400,000+ Alumni & the largest private deemed to be university in the country enrolling over 28,000+ students across 23 disciplines every academic year.
Read less