Online M.S. in Data Science
Home ›
MSc ›
Online M.S. in Data Science
Read more about this program on the school's website
Program Description
Unlock Big Insights in Big Data with a Master's in Data Science
Make yourself indispensable in this rapidly growing field. Master predictive analysis, generating information from structured and unstructured data sets, then translating that information into actionable insights.
We take a comprehensive approach, integrating analytics and machine learning with business. This innovative curriculum gives you technical prowess in statistics, analytical methods, and programming tools while powering up your vital business skills. The result: a comprehensive foundation of knowledge so you can harness the information that mystifies others, creating real business value in any professional setting.
A STEM-Designated Program
You'll thrive in a science career in business, government or the nonprofit sector.
Data scientist
Data strategy manager
Operations manager
Customer analytics manager
Risk manager
Market research analyst
Business analyst
Predictive modeler
Data science consultant
Program Format
This unique, part-time program is offered entirely online and students may complete the program in two years.
Graduate Certificates
Optimize your options with one of two graduate certificates:
The Right People on Your Side
Elmhurst faculty aren't just experts in their fields—they're dedicated to expanding your reach, with fieldwork, connections and hands-on experience.
Curriculum and Course Sequence
The master of science in data science at Elmhurst requires the successful completion of 10 courses for a total of 30 semester hours (7.50 credits).
Students complete two project-based courses, providing an environment for integrating lessons learned from the program's multi-faceted approach and for refining skills necessary to put the program's theoretical knowledge to work in realistic and changing circumstances.
Required Courses
MDS 546 Quantitative Methods
MDS 523 Data Warehousing
MDS 534 Data Mining and Business Intelligence
MDS 549 Data Mining Project
MDS 535 Programming Languages and Environments
MDS 556 Analytical Methods
MDS 564 Advanced Data Mining and Analytics
MDS 576 Research Methods in Data Science
Two graduate-level electives
Admission Requirements
The master of science in data science program at Elmhurst College welcomes applications from students who hold an undergraduate degree in any major from a regionally accredited institution.
A basic course in statistics (with a grade of C or better) and prior coursework in programming are prerequisites to the program
Prerequisites can be met at Elmhurst College through the successful completion of MTH 345 Elementary Statistics and CS 200 Programming Fundamentals (online, non-credit)
Or prerequisites may be completed as part of the student's undergraduate coursework or transferred from another college or university
Applicants must also have at least one year of professional experience, which may be waived with the director's approval
An admission interview with the program director is required for all applicants
Careers and Outcomes
The employment outlook for big-data-related-information science and business analytics occupations is exceptionally strong.
The U.S. Department of Labor states that overall growth is expected to increase by 19%, outpacing average growth. Big data is everywhere and companies nationwide are looking to capitalize on it. With emerging technology and a wealth of quality data available to businesses today, new positions in big data will continue to become available and demand will continue to rise.
Graduate Outcomes
Graduates of the master's in data science program at Elmhurst will be proficient in the key skill areas required to excel in big data, giving them a competitive edge in the market. With a curriculum combining statistics, computer science and business, Elmhurst's graduates will be able to leverage their education to succeed in a wide variety of industries.
Alumni Job Titles
Senior Manager of Customer Analytics and Data Science
Senior Analyst, Data Strategy and Analytics
Senior Data Scientist and Machine Learning Team Lead
Senior Data Engineer
Senior Statistical Scientist
Senior Software Fellow
Principal, Strategic Planning and Analytics
Principal Consultant
Consultant, Marketing Analytics
Director of Marketing Operations
Manager, Market Strategy Analytics
Lead Assessment Specialist
Last updated Feb 2020
About the School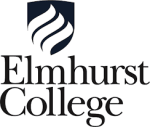 Do you want to expand your knowledge, update your skills and reach the next level in your career? Our master's programs are designed to meet the demands of the marketplace.
Do you want to expand your knowledge, update your skills and reach the next level in your career? Our master's programs are designed to meet the demands of the marketplace.
Read less