Online Executive Master in EU Studies
Home ›
Master ›
Online Executive Master in EU Studies
Read more about this program on the institution's website
Program Description
The Online Executive Master in EU Studies is organised by the Centre international de formation européenne (CIFE – www.cife.eu). CIFE is a private institution of higher education and research, founded in 1954 with its head office in Nice and branch offices in Berlin, Bruxelles and Istanbul. It receives special funding in the framework of the Jean Monnet Programme of the European Union. Most graduates of CIFE's programme work for European institutions, international organisations and NGOs.
Our Executive Master – multi-disciplinary and flexible
CIFE's Executive Master in EU Studies is a multi-disciplinary two-year (60 ECTS) curriculum, which offers flexible study paths and methods for professionals, postgraduates and officials who are pursuing their careers at the same time.
Our participants receive structured knowledge of EU fundamentals and a focus on selected priority issues for an in-depth understanding and future-oriented approach to EU integration. With more than 10 years of experience in blended learning, we offer teaching, research and professional skills training combining e-learning, face-to-face workshops and individual supervision for best learning outcomes.
Our Curriculum – structured and focussed
The first year offers a range of compulsory and optional courses in EU history, political science, economics, EU law, lobbying, sustainable development and more.
The second year combines high-level teaching in the chosen specialisation with either a research track,
leading to a Master's thesis or a professional track, intensifying skills and competences for the labour market.
Throughout the programme, we teach research and methodology based on best practices of the academic community. Additionally, we offer skills and competences training such as a Council negotiation and ECJ simulation, cross-country comparative statistics, policy briefs, economic analyses and legal memos, opinions and writs as well as project management, public speaking, presentation and debate.
Successful participants receive the title of Chargé de mission en organisations européennes et internationales (Policy Officer in European and International organisations), officially recognised by the French state as well as the Executive Master in EU Studies awarded by CIFE.
Our Methods – virtual and personal
The Executive Master offers state-of-the-art blended learning through interactive online courses with moderated fora, regular teaching and recap webinars, own instructional videos and individual supervision online.
Our 8 intensive weekend workshops in Berlin, Budapest, Brussels, Nice, Rome and Vienna bring together participants and faculty in intensive teaching and skills workshops. CIFE organises briefings with experts working in governmental and policy-oriented institutions dealing with relevant EU-related issues in the given country.
Our Faculty – renowned and international
CIFE's faculty brings together some of Europe's most renowned academics and practitioners in their fields, contributing the latest research and real-life insights from the living practice of the EU.
Application and Fees
Deadline for application: September 25, 2020. The participation fee is 4900€ per year and covers academic guidance, a virtual campus, technical support as well as board and lodging during the weekend workshops.
A limited number of scholarships is awarded to particularly qualified candidates to cover a part of the tuition fee. For further information please consult CIFE's website: www.eu-online-academy.org or contact CIFE (cife-berlin@cife.eu).
Last updated Sep 2020
About the School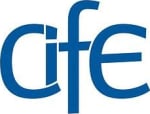 The Centre international de formation européenne (CIFE) was created in 1954. Its founders, in particular, Alexandre Marc, understood the urgent necessity to train professionals and citizens in the sub ... Read More
The Centre international de formation européenne (CIFE) was created in 1954. Its founders, in particular, Alexandre Marc, understood the urgent necessity to train professionals and citizens in the subject of a united Europe. CIFE is a private non-profit-making international organisation which includes several European studies courses as well as conferences, seminars and publications.
Read less