Online Doctor of Business Administration (DBA) Dissertation Track
Home ›
DBA ›
Online Doctor of Business Administration (DBA) Dissertation Track
Read more about this program on the school's website
Program Description
The objective of this professional doctorate in business administration is to provide participants with the opportunity to make significant contributions to both theory and practice in the field and to develop a professional practice at the highest level.
It is a practical and research-based doctoral program in business and industry that is designed for mid-career executives who have already completed the MBA (or equivalent qualification) and are looking to further enhance their practical and theoretical knowledge in the field.
The dissertation track is requiring students to deliver a dissertation/monologue thesis at the end of their DBA program.
As far as supervision of thesis research is concerned it is to be noted that the DBA thesis supervisor generally looks at the scientific work being prepared by the student, supervises it, and is committed to ensuring that quality standards of the work are being met. A supervisor is a person with the requisite academic qualification and experience in the chosen field of thesis research. The supervisor has expert knowledge of the field in which the student is carrying out his/her research. The Supervisor's task is to guide the DBA student from the commencement of the research through the oral presentation and defense of the completed research work (DBA viva).
The total duration for completing the DBA program is two (2) academic years or less which depends on the student's motivation to deliver the thesis.
Which topic?
Any topic can be considered that deals with management, finance, HR, or any other related themes such as:
General Management
HR topics
Business topics
Supply chain
Finance, etc.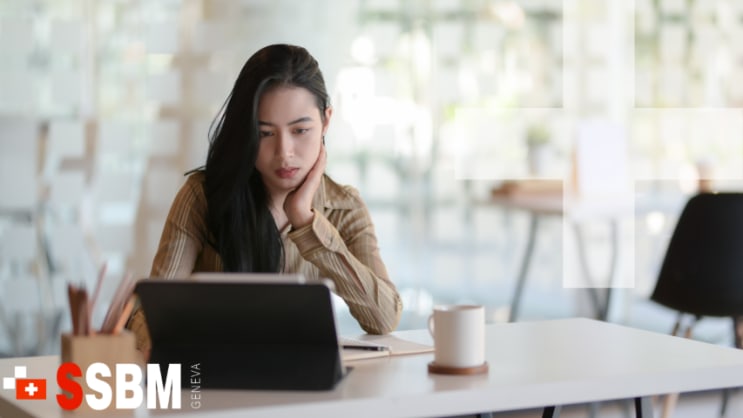 DBA: 9.000 EUR (Dissertation track)
DBA: 13.000 EUR (Research track)
We offer various scholarship opportunities. We invite you to carefully check which one can apply to you.
MBA (or equivalent qualification) from a recognized higher education institution;
A Master's degree in management (or associated discipline) with a minimum of 2 years of professional work experience;
A Master's degree in a field other than management (or related discipline) but with a minimum of 5 years of professional work experience;
Grade transcripts;
Your CV or resume;
ID or passport copy;
One photo.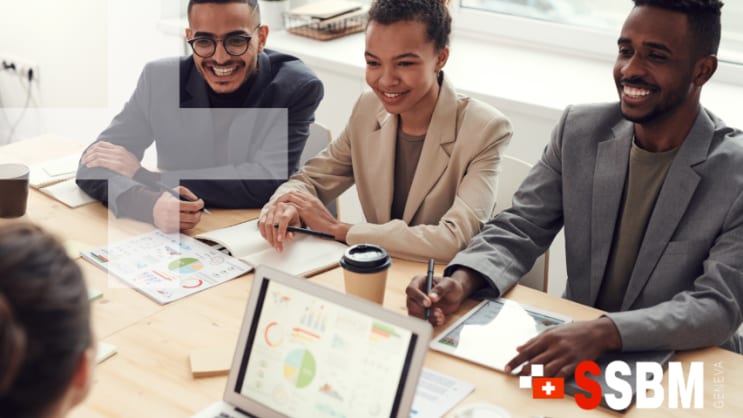 Year 1
Research Methodology I
Research Methodology II
Publish or Perish – Preparing for the Journal Review Process (seminar)
Paper Clinic in General Management (seminar)
Taxonomies and Typologies in Research (seminar)
Year 2
Publishing in Management, Technology, and Innovation (seminar)
Thesis
We are "Experts in Business Education". Our core values stand on:
Innovation
Diversity
Connectivity
Expertise
We offer Swiss quality through unique Experience, Exchange, Everywhere, and Engagement.
SSBM Connect
How about connecting with your peers, alumni, students, professors, industry leaders, and companies we work with?
SSBM enables this through our unique and innovative "SSBM Connect" platform where you can engage, interact, and socialize with the SSBM community!
Alumni
Networking is one of our core strategic directions.
SSBM has signed a strategic partnership with MBA clubs enabling SSBM MBA students to become members of the MBA Alumni Club. This will provide to our MBA students new networking opportunities to connect with peers from the same but also different industries as one of SSBM's main objectives is to have a diverse student body.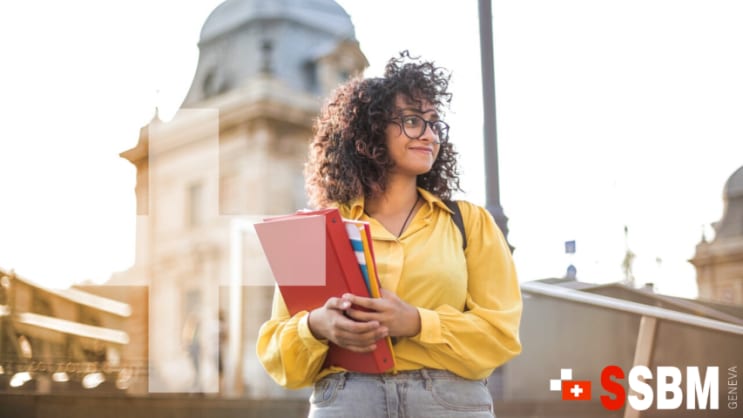 SSBM / SSBM
Still Wondering Why Study at SSBM?
SSBM is a truly innovative and leading business and management school that aims at taking education to a new level!
We aim at providing a superior learning experience that will have a direct impact on your professional development.
With our unique programs, you will strengthen your strategic vision, efficiency, and leadership to manage today's organizations.
Our Campuses
SSBM Geneva offers the educational programs at 4 locations: Geneva (Switzerland), Zagreb (Croatia), Shanghai (China), and Moscow (Russia).
Apply To SSBM
The Application Process
Applications go through the SSBM's admissions website.
The admissions team looks for evidence of academic ability as well as indications of past performance and future potential.
If you have questions or would like help with your application, please feel free to contact our dedicated team at any point in your application process at admissions@ssbm.ch
Step 1

Prepare Your CV/Resume
Professional Resume (in pdf format)

Step 2

Fill the Application form
Send us your Application form (in pdf format)

Step 3

Your Photo
Professional Photo (jpg or pdf format)

Step 4

ID document
Passport/ID document or driver's license (jpg or pdf format)

Step 5

Grades transcript
Most recent transcript or diploma (pdf format only).

Step 6

Submit
Submit all documents from Steps 1-5 and send it to us by email. The application process should not take more than 10 minutes. Once the application form has been submitted, we will send you full details on the next steps.
Things To Know First
The Common Application is required for students applying to any of SSBM's programs.
For some of the degrees you have to fulfill some minimum requirements:
To attend our MBA program you must have at least 180 ECTS from your previous degree.
Our doctoral degree is open to anyone who already holds a Master/MBA degree or has extensive professional experience. You must have at least 180 ECTS from your previous degree.
Our Certificate programs do not have any strict requirements and can be taken by anyone who has acquired or is in the progress of receiving a bachelor's degree.
When To Apply?
You can join our program at any moment once the Admission Committee reviews your application. Be certain that you have the necessary qualification for each of our programs. SSBM will review your qualifications during the course of your studies. SSBM reserves the right not to award you a degree if the admission criteria are not met.
What is Next?
After being admitted to our programs, you will receive a letter of admission. Having processed the payment, you will receive an email with your login credentials and will be granted access to our Learn Management System.
Last updated Jul 2020
About the School

SSBM is a global, innovative and unique school with students from all around the world. Our programs were designed with over 30 industry partners. We guarantee Swiss Quality Education and excellence. ... Read More
SSBM is a global, innovative and unique school with students from all around the world. Our programs were designed with over 30 industry partners. We guarantee Swiss Quality Education and excellence. Our VISION is to be a unique, innovative and international business & management school offering premium research, practice, and education. We are committed to continuously provide educational excellence and our expertise in business education through our innovative cutting-edge technology and our high-quality learning experience. We encourage diversity and global connectivity between our students, faculty and business partners.
Read less